Two of the top freedivers went down, only one came back
From Gary Smith for Sports Illustrated: "Three weeks after they fell in love, they were freediving with dolphins off the coast of Honduras in front of cameras for his new Mexican TV series, then with sea lions off the Galapagos and with humpback whales off the Dominican Republic. Well, at least she was. He watched in astonishment as the 45-ton whales cavorted with her in a watery waltz. She shed the air tank, bubbles and noise. She became the mermaid. In a drawing she titled Pleasure Shared, she was naked, her hair fanning in the water, her back arched in abandon, her legs splayed beneath a shark. A cloud hung over her enchantment, a gnawing fear: He feared nothing Standard diving protocol? Rules made for others. At any moment the man she loved could die."
Stories tell of an entrance to the Underworld in Mexico, and now experts think they found it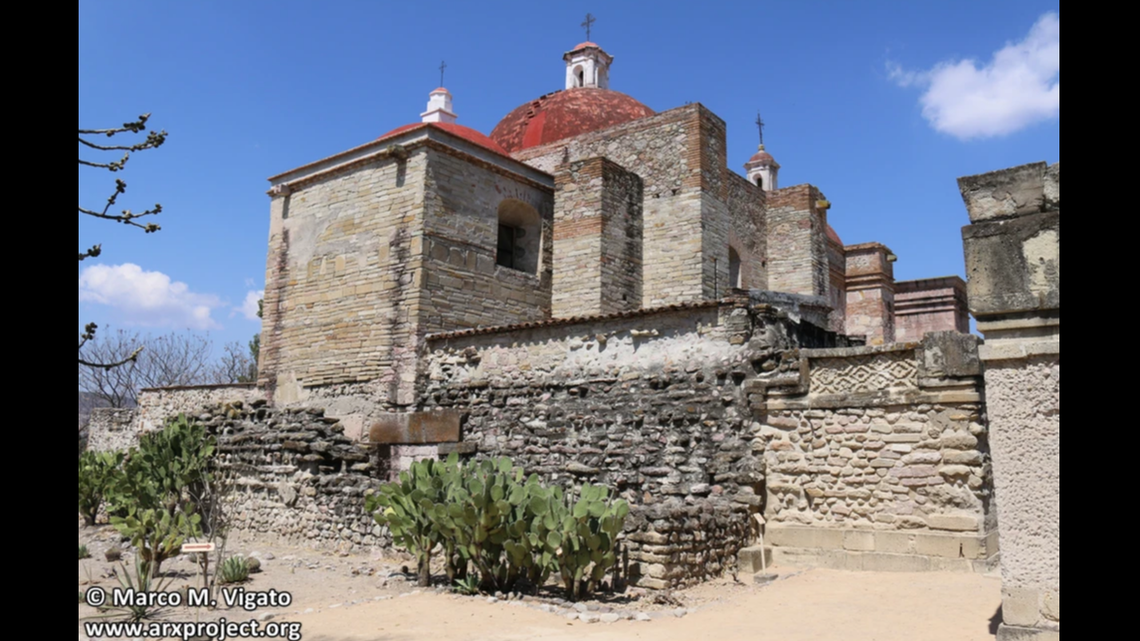 From Moira Ritter for the Fresno Bee: "Hundreds of years ago Francisco de Burgoa, a Dominican priest, shared the story of a group of Spanish missionaries who explored the ruins of an ancient church in Oaxaca, Mexico. Burgoa claimed that the missionaries had discovered an underground temple with a vast system of tunnels and four interconnected chambers. Three of the four chambers held the tombs of high priests and kings, but the fourth was more perplexing. Inside the last chamber was a door into a cavern that led deep underground — so deep, that the ancient Zapotec people believed it held an entrance to the Underworld, also known as Lyobaa. Burgoa said the missionaries sealed all entrances to the underground caverns. Since then, only the palaces and church have remained. That is until recently, when a group of archaeologists and experts conducted an extensive study of the site — and possibly discovered the legendary chamber."
How scientists have moved from a germ theory of disease to a host theory
From Jean-Laurent Casanova for the Proceedings of the National Academy of Sciences: "In 1955, René Dubos famously expressed his second thoughts on the germ theory, attributing infectious diseases to various changing circumstances that weaken the host by unknown mechanisms. He rightly stressed that only a small minority of individuals infected by almost any microbe develop clinical disease. Diverse findings over the next 50 years corroborated and extended earlier genetic and immunological observations that René Dubos had neglected. Meanwhile, the sequential advent of immunosuppression- and HIV–driven immunodeficiencies unexpectedly provided a mechanistic basis for his own views. Collectively, these two lines of evidence support a host theory of infectious diseases, with immunodeficiencies as the key determinants of severe infection, relegating the germ to an environmental trigger that reveals an underlying and preexisting cause."
There was a lot more to Beatrix Potter than just Peter Rabbit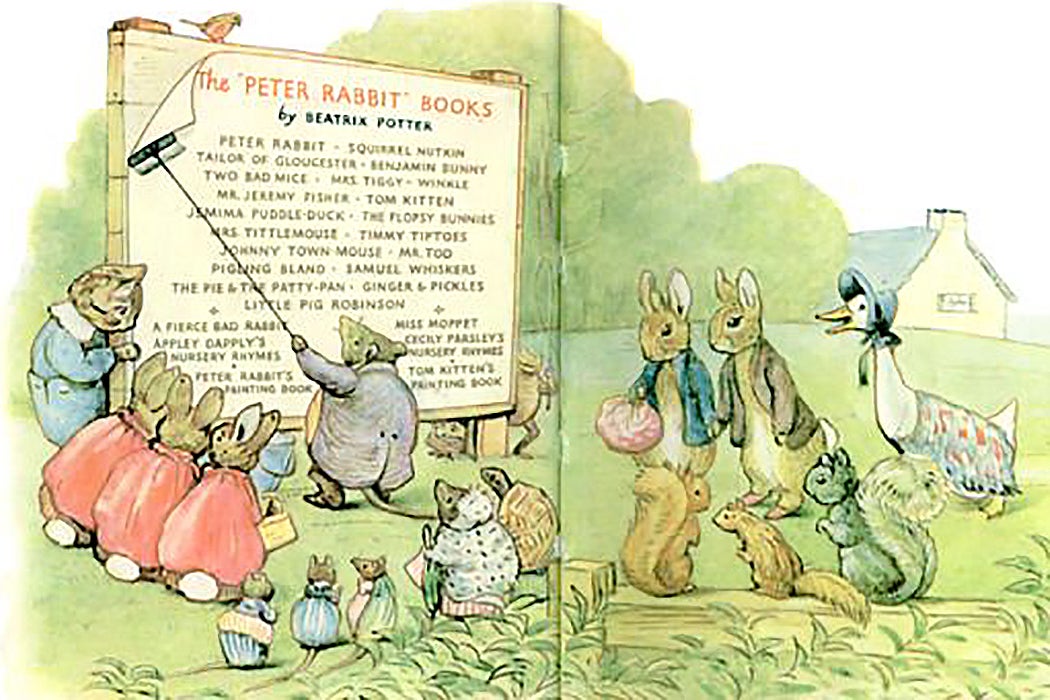 From Matthew Wills for JSTOR Daily: "Beatrix Potter is best known as the creator of Peter Rabbit and the Flopsy, Mopsy, and Cottontail crew. But she was more than the author those beloved stories, and lived a wide-ranging life that ended with a great conservation gift to Great Britain: over 4,000 acres of land which she gave to the National Trust, now part of the Lake District National Park. Potter also illustrated hundreds of fungi with great botanical skill. In 1897, she presented a paper to the Linnean Society of London, one of the UK's premier natural history organizations. She did this in absentia; "On the Germination of the Spores of Agaricineae" was read by her uncle before the all-male membership, as the Society didn't allow women members until 1905."
Many people fear spiders, but in the Philippines they use them for wrestling games
From Gideon Lasco for Sapiens.org: "Unlike most countries where spiders were depicted as sources of venom and harm, in the Philippines spiders figured in news reportage mostly as pets or as participants in the popular pastime of laro ng gagamba (literally "game of spiders"). The game involves catching spiders, taking care of them, and making them fight other spiders. I know the game very well. When I was a child growing up in Laguna province in the Philippines, I played it with other kids in my neighborhood. Those of us who grew up on the slopes of the mountain would go into the forests to look for the fiercest, strongest, and most unique spiders. We would then house them in medicine bottles or matchboxes, and feed them ants, grasshoppers, and other insects."
A Harvard astrophysicist says material from the ocean floor is extraterrestrial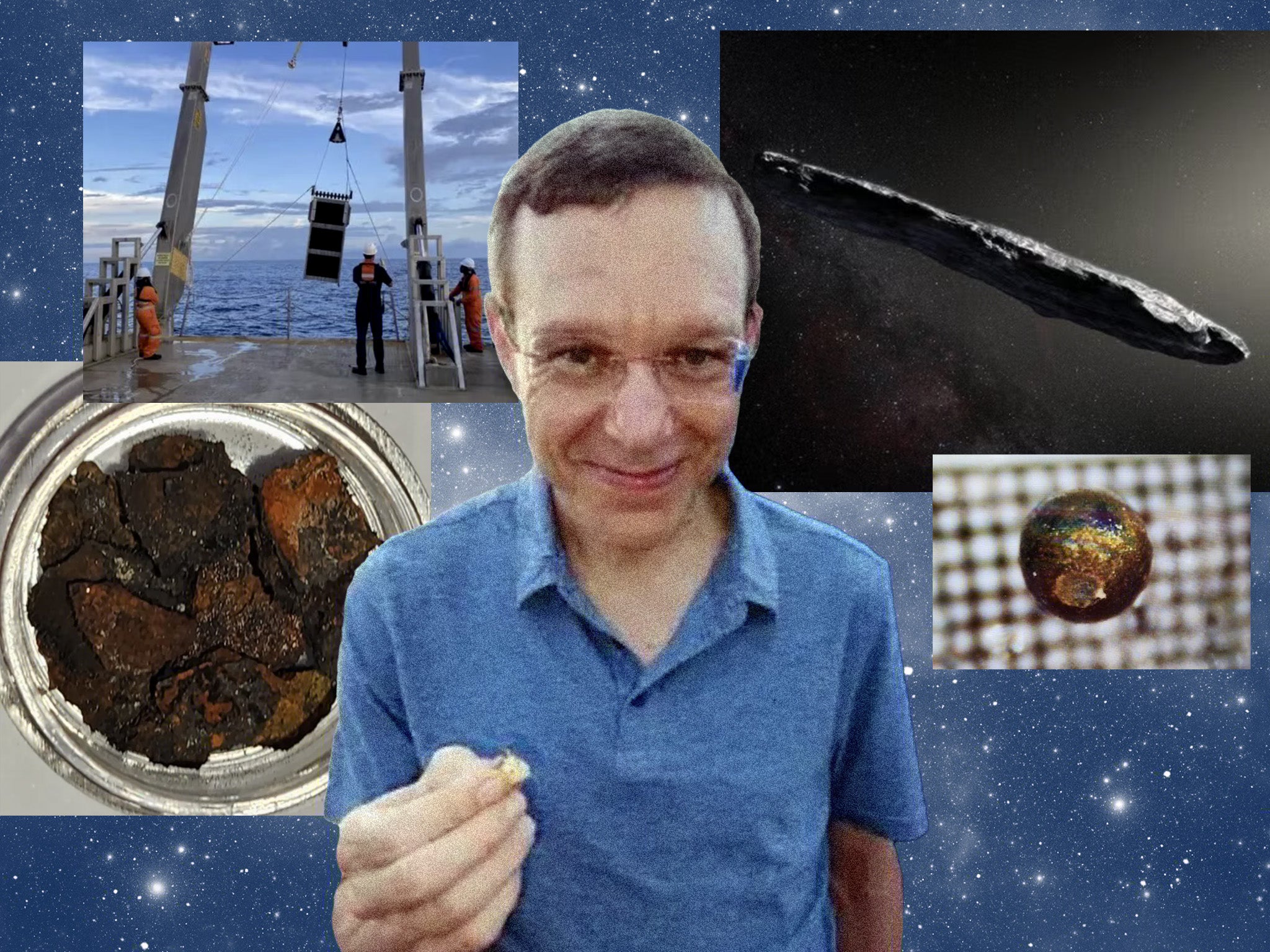 From Katrina Miller for the New York Times: "On Jan. 8, 2014, a fireball blazed through Earth's atmosphere and crashed into the sea, off the northeastern coast of Papua New Guinea. Its location, velocity and brightness were recorded by U.S. government sensors and quietly tucked away in a database of similar events. That data sat for five years, a source of no contention until Avi Loeb, a theoretical astrophysicist at Harvard University, and Amir Siraj, then an undergraduate student, stumbled across it in 2019. Last month, Dr. Loeb led an expedition to retrieve fragments of the fireball off the Pacific seafloor. On June 21, he claimed that he had. Such discoveries, he says to the chagrin of his colleagues, may be the way scientists find evidence of extraterrestrial life."
The sun turns a hummingbird's wings into a rainbow of light
From Buitengebeiden on Twitter