The woman who found hydrogen in the stars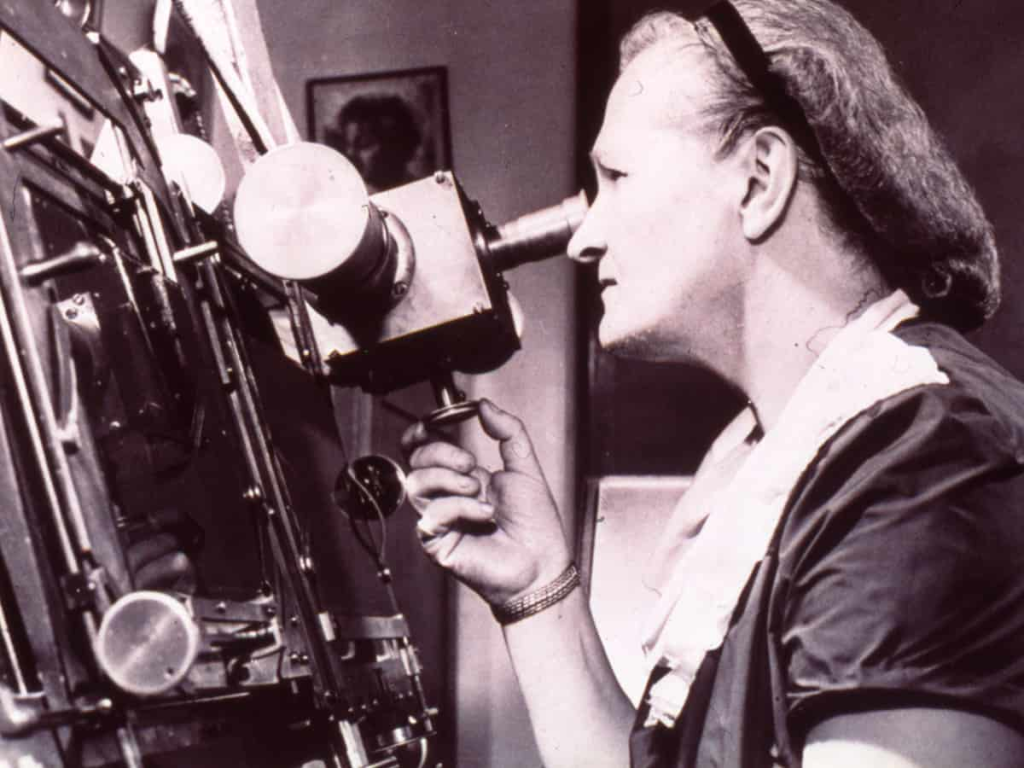 From Sidney Perkowitz at Physics World: "Hydrogen, the simplest atom, is a basic building block of the universe. We know that it existed soon after the universe was born and that it still appears as a large part of the interstellar medium in which stars form. It is also the nuclear fuel that keeps stars radiating immense amounts of energy as they evolve over eons to create the chemical elements. But how did we learn that hydrogen is a widespread and fundamental component of the universe? Not enough people know that the cosmic importance of hydrogen was first grasped by a young PhD student, Cecilia Payne (Payne-Gaposchkin after she married), who in 1925 discovered hydrogen in the stars. Indeed, she earned a PhD at a time when it was still extremely difficult for women to do so."
How an anonymous Twitter account drove a book onto the bestsellers list
From Danika Ellis at Book Riot: "On Saturday, Twitter user bigolas dickolas wolfwood (@maskofbun) tweeted: read this. DO NOT look up anything about it. just read it. it's only like 200 pages u can download it on audible it's only like four hours. do it right now i'm very extremely serious. The follow up tweet says "*grabs you personally by the throat* you will do this. for me. you will go to the counter at barnes and noble. you will buy this. i will be greatly rewarded" This is an account that tweets mostly about the anime Trigun to about 14,000 followers. But within days, this tweet would explode in popularity, now with more than 100,000 likes and 10,000 retweets. As the tweet exploded, so did the book. It rose up the charts on Amazon, becoming the #6 bestselling book overall. It took up three of the top four Sci-Fi Bestseller spots."
The last gamble of Tokyo Joe
From Dan O'Sullivan in Chicago magazine: "Ken Eto left the meeting at Caesar DiVarco's club on Wabash knowing they were going to kill him. It was midday. The plan was to get up with Johnny Gattuso and Jay Campise that evening, then they'd take him to Vince Solano and they'd all have dinner together. Eto walked back to his black '76 Torino coupe, illegally parked, and saw he'd gotten a ticket. He drove around for a while. He had to figure out what to do, or what he could do. Around 3 p.m., he got back home to Bolingbrook. The thing was the life insurance. Mary Lou needed to know where the $100,000 policy was. He also had to give her the pawn slips — tell her to get everything out of hock by the end of next week, February 18, 1983, or she'd lose it all."
Why is European butter so much better than American butter?
Carina Finn Koeppicus writes for Epicurious: "Like many Americans, I grew up with butter that came in wax paper-wrapped sticks that didn't really taste like anything. It wasn't until my early teens, when I developed an obsession with Iron Chef and started reading Vogue specifically for Jeffrey Steingarten's food column, that I realized there was more to this spread than Land O'Lakes. In one of his essays, Steingarten waxed poetic about French butter—paper-wrapped bricks of gold that seemed to be from a different planet than the pale, flavorless stuff in my fridge.  Fueled by an immediate need for some French butter, I rushed to my dad, magazine in hand. We made a trip to the nearest specialty grocery store, and when we got home, I unwrapped my precious block of Beurre d'Isigny and ate it straight from the butter knife. That moment sparked a lifelong obsession."
New England states are exonerating colonial-era witches, but not everyone is on board
From Kaleigh Rogers at Five Thirty-Eight: "Nearly 400 years after their infamous witch trials, New England states have been introducing and passing legislation to exonerate those who were convicted. Last year, through a budget amendment, Massachusetts finally exonerated Elizabeth Johnson Jr., the last person convicted in the Salem witch trials who had not yet had her name cleared. And a bill is currently pending before the New Hampshire legislature to posthumously exonerate Eunice "Goody" Cole, the only Granite Stater ever convicted of witchcraft. But while acknowledging the injustices of the past may seem like an objectively noble task, Dubitsky isn't the only person with hesitations about these bills. Others have questioned whether this kind of legislation is the best use of lawmakers' time at a moment when living, breathing women still face real threats."
Why there are glowing orange balls beside cash registers in Japan
Dan Lewis writes: "At the checkout counter at a Japanese convenience store, there's a computer terminal that acts as a register, various papers, and two baseballs which, for some reason, are glowing orange. The baseballs are pretty common at similar stores, but they're not for sale. They're for throwing at bad guys. The balls are known as "bohan ya kara boru," or "anti-crime color balls." The idea behind them is simple: if a patron decides to instead be a shoplifter, the store employees can fight back by firing one of these balls at the malfeasor. The balls are hollow spheres filled with orange paint. When a thrown ball hits a person or a surface, it explodes, splattering a rather wide area in fluorescent orange. The goal is to mark the criminal so that authorities can catch the wrongdoer."
Learning how to do a backflip in one hour