Indigenous people mined the uranium for the atomic bomb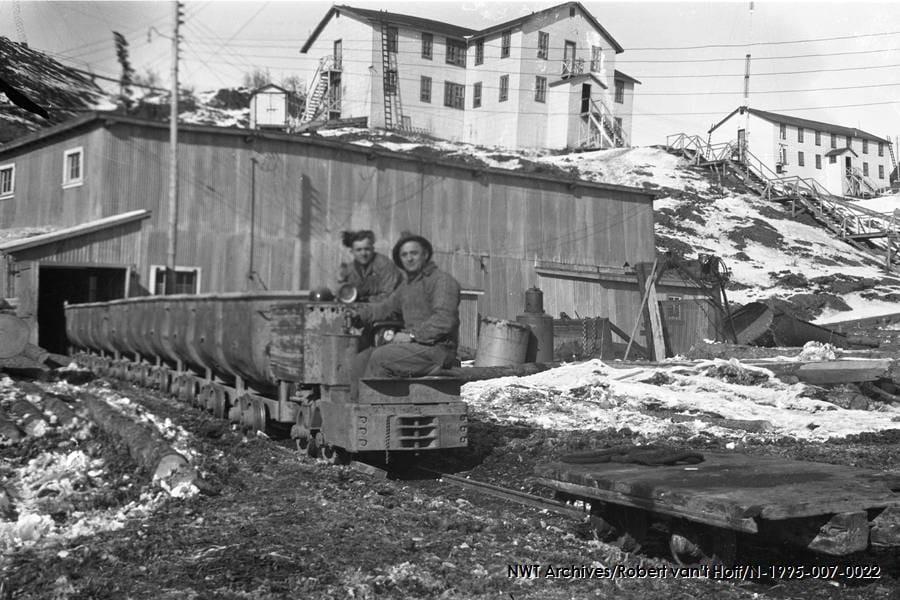 From Julie Salverson for Maisonneuve magazine: "Long ago, there was a famous rock called Somba Ke—"The Money Place"—on the eastern shore of Great Bear Lake in the Northwest Territories. Loud noises came from this place and it was bad medicine to pass near it. In the old days, a group of caribou hunters camped at Somba Ke for a night. One of them, named Ehtséo Ayah, had a dream and saw many strange things: men with white faces climbing into a big hole in the ground, a great flying bird, a big stick dropped on people far away. This would happen sometime in the future, after we are all gone, the prophet said. In his vision, everyone died. Theresa Baton recounts this tale, recorded by the elder George Blondin, as we sit in her narrow, smoky trailer. She and her husband Peter are two of the few Dene grandparents left alive in Déline, an indigenous community of several hundred people in the Northwest Territories. Much of the uranium used in developing the atomic bombs dropped on Japan was from Great Bear Lake."
At 105 years old, Irving Kahn still goes to work every day as an investment banker
From David Dudley at The Daily Beast: "The stock market is imploding, Europe is on the brink, and, if the doomsayers are to be believed, we could be headed for a double-dip recession. None of that worries Irving Kahn, perhaps the world's oldest working investment banker. In 1928, at the age of 23, he went to work on Wall Street as a stock analyst and brokerage clerk. Until a few years ago, he took the bus or walked the 20 blocks from his Upper East Side home to his midtown office. "For a 105-year-old guy, it's pretty remarkable," says Thomas Kahn, Irving's 68-year-old son and the company's president. "I get tired just thinking about it." Two of Kahn's older sons have already retired. Perhaps his closest rival for the title of oldest person working in the securities industry was the financier Roy Neuberger, who passed away in 2010 at 107."
The Harpejji is a new musical instrument that is a cross between the piano and the harp
From Alex Daniel in The Guardian: "In April 2012, Tim Meeks was at a music product trade show in Anaheim, California, when he got a tap on the shoulder. Stevie Wonder was in town. He had heard about the instrument Meeks had invented – a guitar-piano hybrid called the harpejji – and wanted to give it a go. Minutes later, the two men were hunched over the instrument flanked by five bodyguards, as Meeks moved the blind musician's thumbs and forefingers across the fretboard to demonstrate how to play. "I love it," said Wonder. "How soon can I get one?" This was a turning point for Meeks, who has built and sold harpejjis from a workshop in Maryland since 2007. Initially, sales were slow. But a decade's worth of harpejji performances by Wonder – plus support from Harry Connick Jr and jazz producer Cory Henry – have changed that."
Famous labor leader Eugene Debs wrote a love letter to the bicycle in the 1920s
From an essay in Jacobin magazine: "The mission of the bicycle is greatly underrated. Human ingenuity, in evolving the bicycle, has given man a mighty boon. It is to play a great part in the world's affairs. It is to liberate millions from the thralldom of foul atmosphere, squalid and filthy apartments, and all the multiplicity of debauching and demoralizing conditions that make the lives of workingmen and women in manufacturing and commercial centers a continuous curse. It is to be an important factor in depopulating cities and building up the country. It will be a mighty leveler upward and downward. The bicycle will attack the fabulous value of city real estate, distribute population, lower rent, close up the tenement den, and extinguish the sweatshop hell. It will free the inhabitants of cities from the fetid odors their overcrowded conditions generate."
Archeologists unearth evidence that the Emperor Justinian came from what is now Kosovo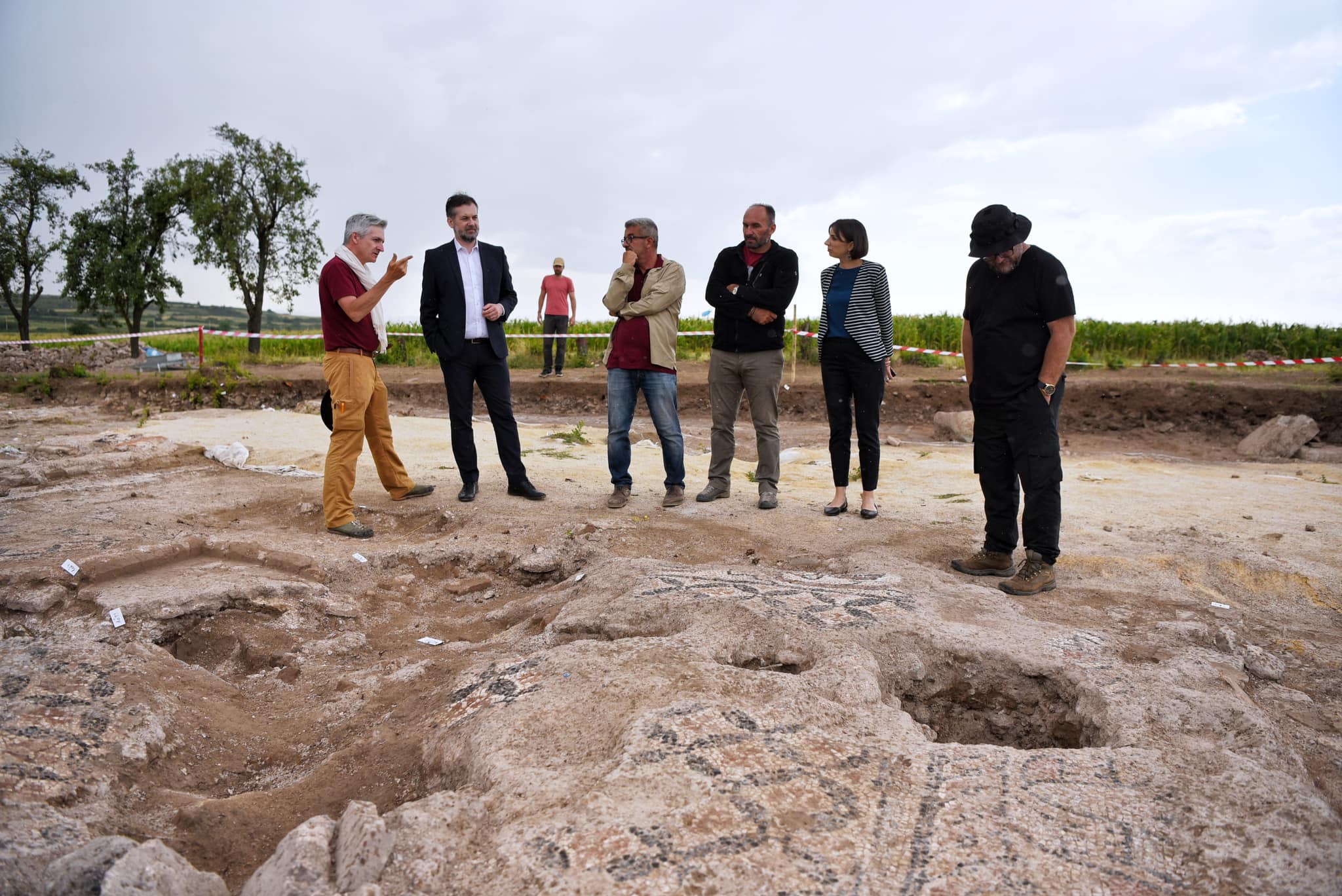 From Arkeonews: "A mixed team of international and local experts led by Professor Christophe J. Goddard has unearthed a monumental inscription of historical importance, dedicated to the Byzantine Emperor Justinian, at the archaeological site of Ulpiana during excavations. This inscription dedication by Emperor Justinian (527-565 AD) and his wife Theodora of an 'Urbem Dardania,' is one of the very few Latin dedications of the imperial couple in the late Roman world. Despite being a relatively young country, Kosovo's territory has a rich history. In Roman times, Ulpiana served as the country's political, monetary, and cultural hub. Located about eleven kilometers southeast of Pristina, Ulpiana is a Roman-pre-Byzantine settlement. Ulpiana is a Roman-Illyrian city. Archaeological excavations have taken place there since 1954."
In 2019, one of these gourmet cantaloupes sold for the equivalent of $23,000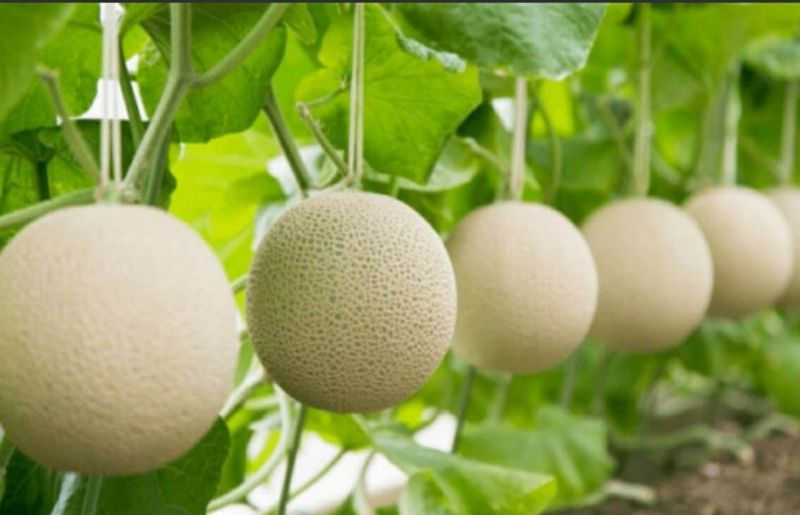 From Dan Lewis at Now I Know: "Fruit is a luxury in Japan. But Yubari King cantaloupes are in a class by themselves. Growers remove all but one of the flower buds on the vine to ensure that the melon won't have to compete with other fruits for nutrients. They're generally grown in greenhouses in soil rich with volcanic ash, are often pollinated by hand, and can be grown in individual boxes for protection. The fruits are harvested with a pair of scissors, and the attention given each fruit is extraordinary. The king of cantaloupes is given royal treatment by growers who wipe the fruit clean every day while it's still attached to its plant. The melons also get their own paper hats to prevent sun scald from spoiling the fruit and perhaps also to help them ripen quickly. in 2019, a pair of them sold for ¥5 million — the equivalent of $45,500 — at auction."
For this picture, everyone in an office building turned off their lights simultaneously
From @collnsmith on Twitter