In Warsaw, clams help protect the city's water supply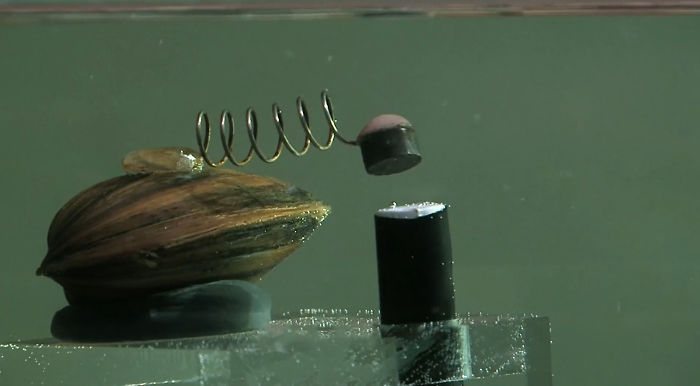 From Judita at Bored Panda: "While most people probably think of clams and mussels as a part of some fancy dinner, it appears they have a much higher significance in some places. For example, the water quality in Warsaw, the capital city of Poland, is monitored by… well, yes, clams. The city of Warsaw gets its water from a river and the main water pump has 8 clams that have triggers attached to their shells. If the water gets too toxic, they close, and the triggers shut off the city's water supply automatically. Apparently, the mollusks first undergo an acclimatization process after being caught and brought to the laboratory. During that time, scientists also determine the natural opening of their shell—clams leave a slight opening and feed by filtrating water. Within one hour, one clam can filter and thus analyze the quality of 1.5 liters of water."
The story behind the Chicago newspaper that bought a bar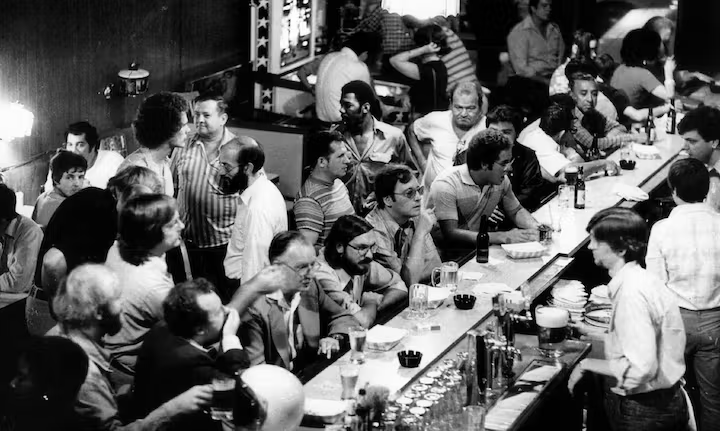 From Andy Wright at Topic.com: "By 1976, reporter Pam Zekman was well-acquainted with the everyday corruption that permeated Chicago. Zekman was part of a four-person Pulitzer Prize-winning investigative team at the Chicago Tribune, where she had gone undercover in a nursing home, for a collections agency, in a hospital, and at a precinct polling place, exposing wrongdoings ranging from medical malpractice to election fraud. When Zekman was poached by a rival paper, the feisty Chicago Sun-Times, she proposed a daring project that would go down in the annals of journalism history as both a feat of reporting and a focal point for ethics debates still raging today."
The thief who managed to steal millions while he was still in prison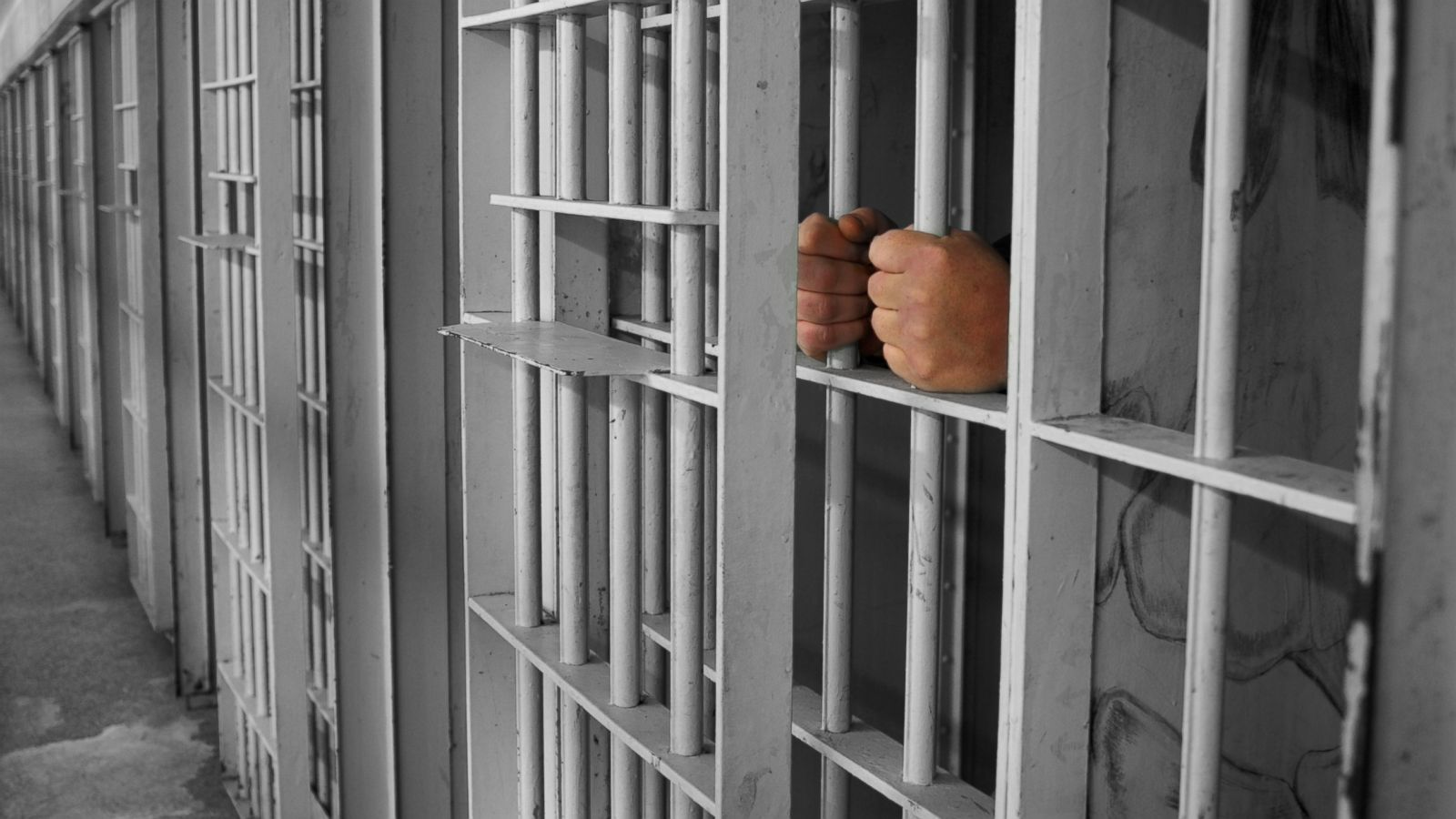 From Dan Lewis: "In April of 2023, a man in Georgia named Arthur Cofield pled guilty to charges of bank fraud and identity theft. The victim, Sidney Kimmel, was 95-year-old a billionaire film producer involved in the making of Moneyball, Crazy Rich Asians, 9½ Weeks, and many other films you may have seen. But Cofield didn't go to prison for this crime, because he was already there when he committed the crime. In the summer of 2020, Cofield was an inmate at the Georgia Diagnostic and Classification State Prison in Butts County, Georgia. The prison is a maximum security facility that houses violent criminals including the state's death row inmates; at the time, Cofield was serving a 14-year sentence for armed robbery. But Cofield continued his efforts as a thief, even while behind bars. And it turns out, he was very good at it."
Woman wins UK cheese race despite being unconscious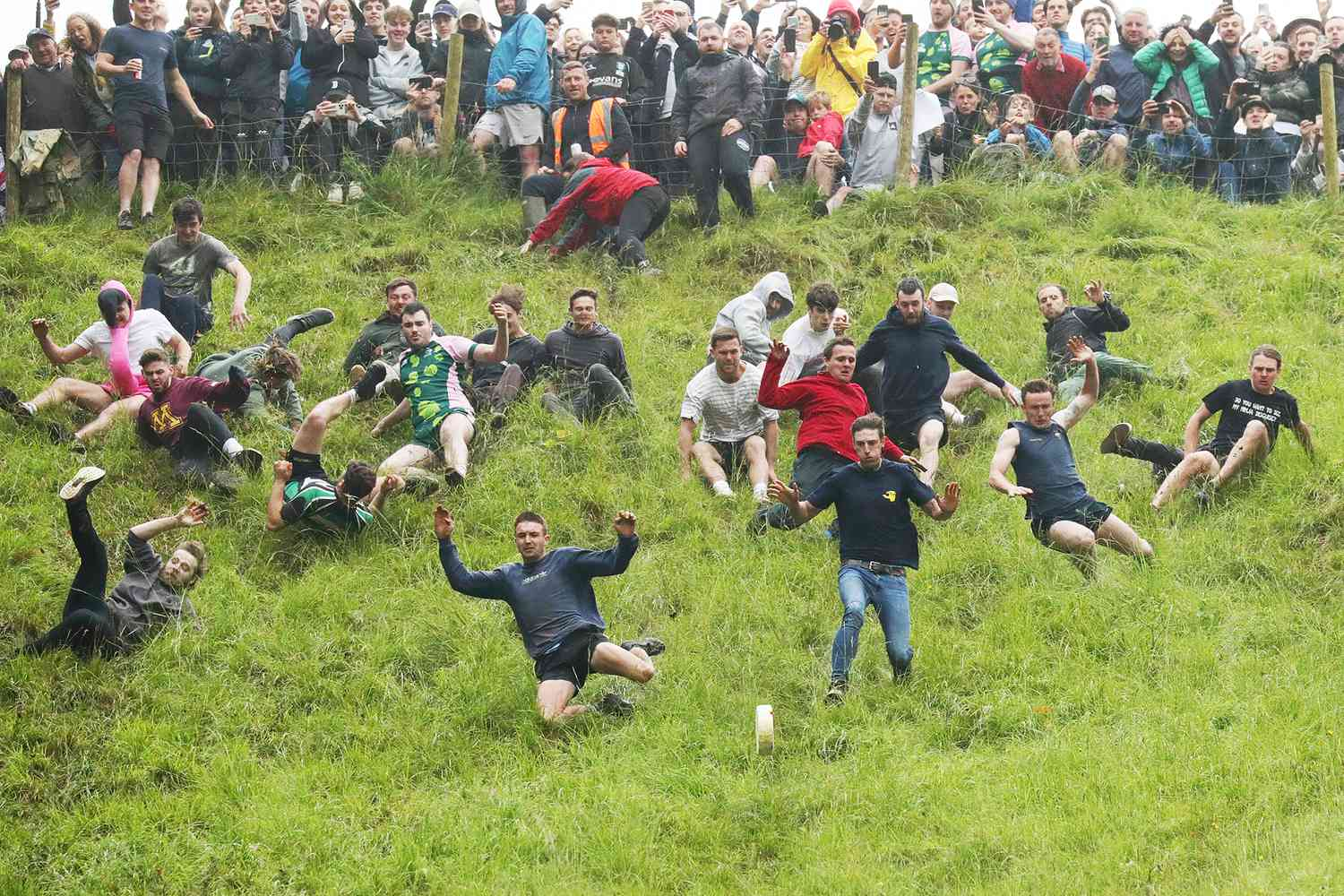 From Nadeem Badshah in The Guardian: "A woman was knocked unconscious while running down a hill to chase a 3kg cheese wheel, but still managed to win her race. Video footage posted on social media shows Delaney Irving falling while pursuing the double gloucester down the almost-vertical Coopers Hill in Brockworth, near Gloucester. Irving, 19, said she only realised she had won the women's race when she woke up in the medical tent. Hundreds of people took part in the contest, which went ahead this year despite safety concerns. Irving, from Vancouver Island in Canada, told the BBC "I remember running, then bumping my head, and then I woke up in the tent. I still don't really believe it, but it feels great," she said. The tradition of running down a hill trying to catch a wheel of cheese is believed to be about six hundred years old."
This 1930s artist drew the depths of the sea without ever seeing them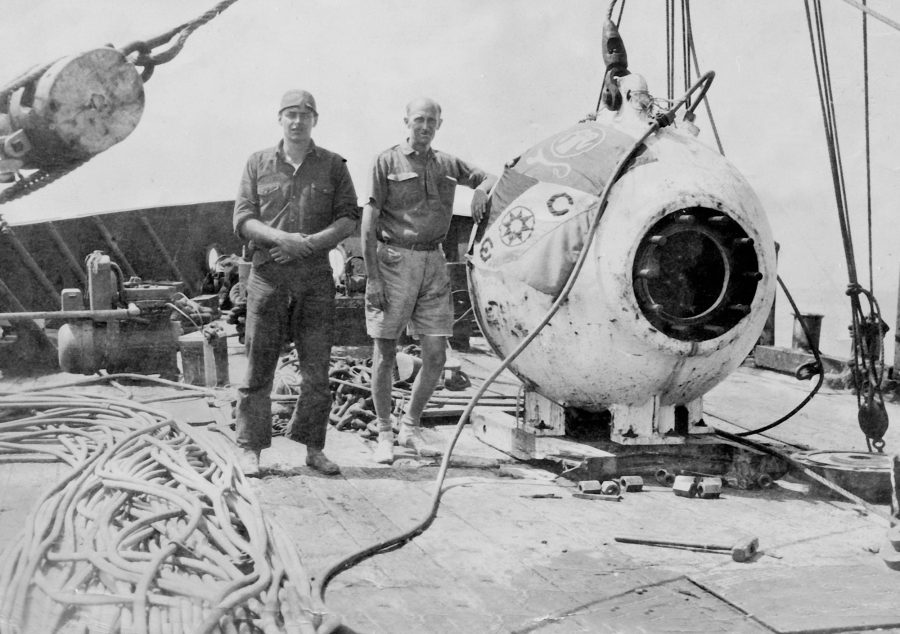 From Brad Fox at Hakai magazine: "In the 1930s, artist Else Bostelmann illuminated in art what scientist William Beebe dictated to her from his cramped seat in a spherical steel bathysphere as it explored the deep sea off Bermuda. She also set up an underwater studio. Beebe was an ornithologist, marine biologist, and co-inventor of the bathysphere—a spherical steel submersible with just enough space for two skinny men. Beebe and engineer Otis Barton engaged in a record-breaking expedition observing life of the deep sea in situ. For each of their dives, Beebe would narrate his observations via a cable that connected the bathysphere to an assistant on the research barge above. Words alone, though, fell short of conveying the fantastical creatures Beebe saw."
Where the bees are famous and the goats wear cashmere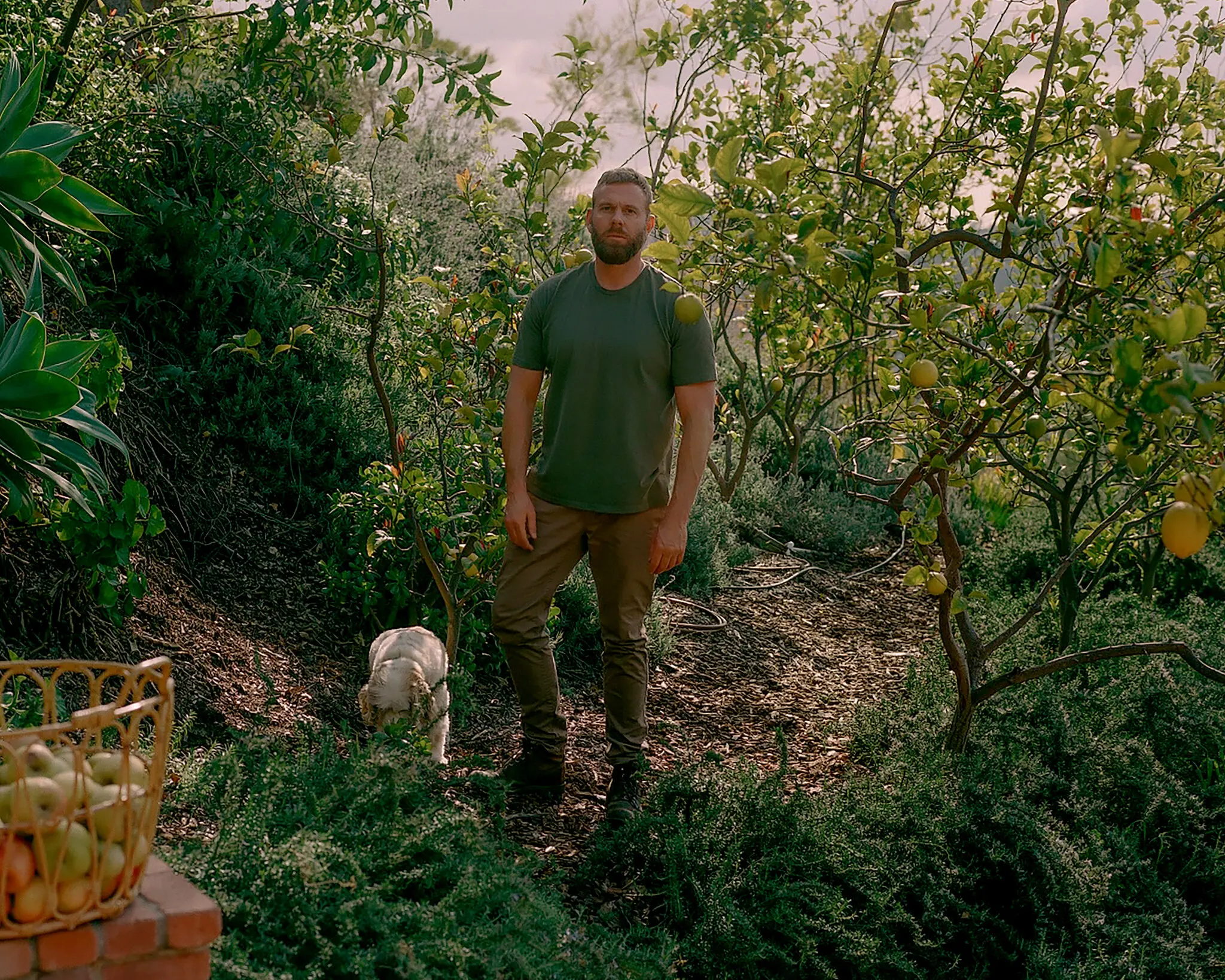 From Marisa Meltzer at the New York Times: "Flamingo Estate, a lifestyle company set in a 1940s Spanish-style house in the hills on the border between the Eagle Rock and Highland Park neighborhoods, sells candles that smell like tomatoes and rosemary. Oprah Winfrey named them one of her favorite things. Pink is a theme for both the brand and the house. Its facade is pink stucco. Its Pink Moon rosé was made to match the color on the underside of a flamingo's wing. The company makes botanical products, not all of which are obvious hits. Last Christmas, its infamous nine-pound sack of manure (using a synonym for excrement) that cost $75, went viral. It's currently out of stock. Everything is shipped in boxes printed with the motto: "We are a home for radical pleasure."
This work of art is actually a 4,000-year-old musical instrument
From the Journal of Art and Society on Twitter