How a Picasso painting in the movie Titanic started a legal battle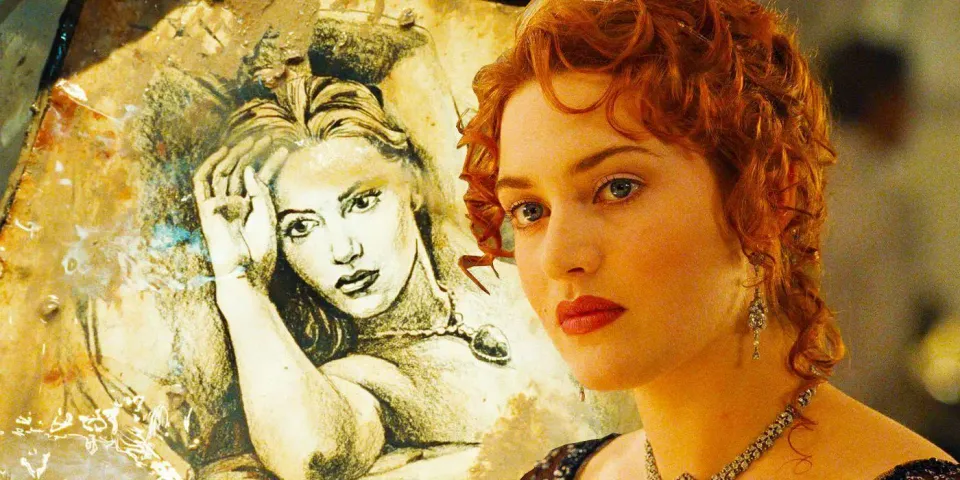 From Dan Lewis at Now I Know: "James Cameron, the director and screenwriter of the movie Titanic, sets up Rose's character as upper-upper class very early in the movie; when she first sees the ship, she comments that it's not all that special, and when she first arrives in her stateroom board the ship, she hangs some art on the wall, as seen above. But that's not just something she painted — it's a masterpiece. The work Rose is holding is supposed to be "Les Demoiselles d'Avignon," a famous oil painting by Pablo Picasso. The Spanish artist created the work in 1907, five years before the actual Titanic went down to the bottom of the Atlantic. Toward the end of the film, as just about everything on board makes its way to the ocean's floor, moviegoers see Les Demoiselles d'Avignon similarly sink to a watery doom. And it turns out that Picasso's heirs weren't all too happy about that."
How should the law treat people with dementia who commit crimes?
From Jessica Wapner for Scientific American: "Some forms of dementia can trigger behaviors that society classifies as criminal. It's not that these conditions create an intention to violate the law—most dementia-related violations are not what neurologists call "instrumental behaviors," which are calculated in advance and executed according to a plan. Rather the radical changes in a person's behavior and demeanor can erase their sense of social norms. They steal. They grope. They shout abusive language at fellow customers in the grocery store. Defendants with psychiatric illnesses may plead not guilty by reason of insanity, or they may insist they didn't have conscious control over themselves—they were sleepwalking when they stole a candy bar, for example. There are no such protections for elderly people with cognitive disease."
How the banana came to be, and how it could disappear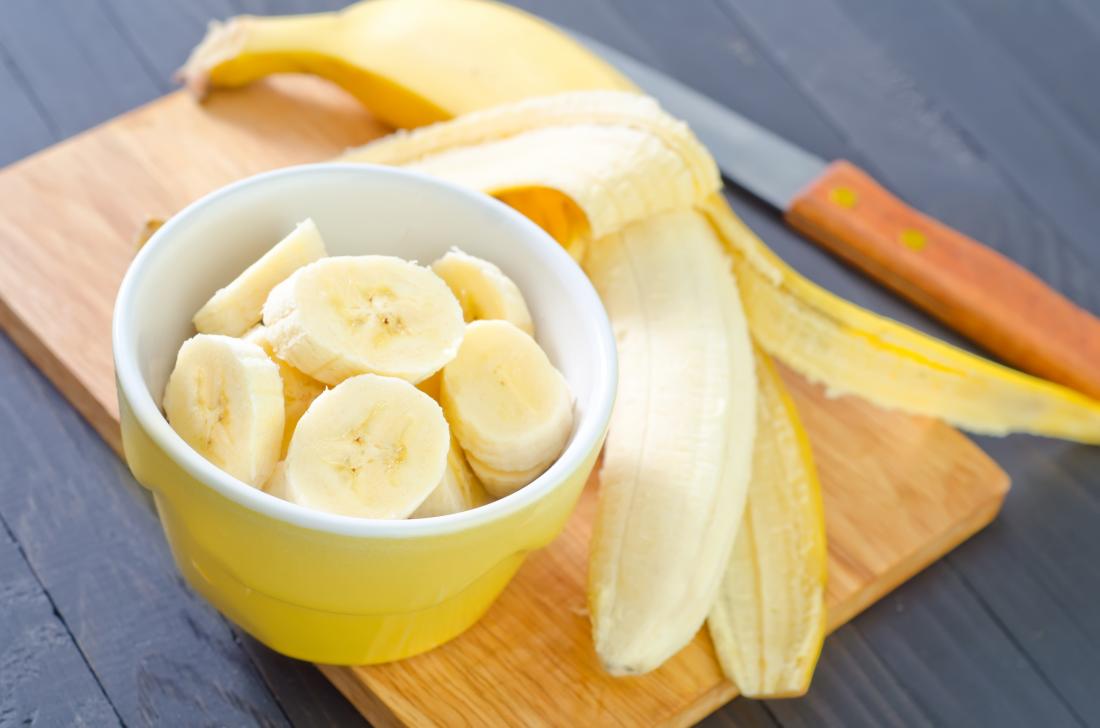 From Emily Monosson for Literary Hub: "Per person in the United States we eat about twelve kilograms (twenty-seven pounds) of bananas a year, more than any other fresh fruit. Elsewhere around the world, bananas are part of the daily diet. After maize, wheat, and rice, they are the world's fourth most important staple crop. In some regions bananas provide 30 to 60 percent of daily calories. Though there are thousands of varieties, most of us in the western world eat only one: the Cavendish. These are the sweet "dessert" bananas we find piled on grocery shelves, hanging in convenience stores, and ever-present in cafeterias. Cavendish are also known as "export bananas" because most are not consumed in the tropics where they are grown but instead are shipped to the United States, Canada, Europe, China, and elsewhere."
How a crew of hackers took control of a satellite and won $50,000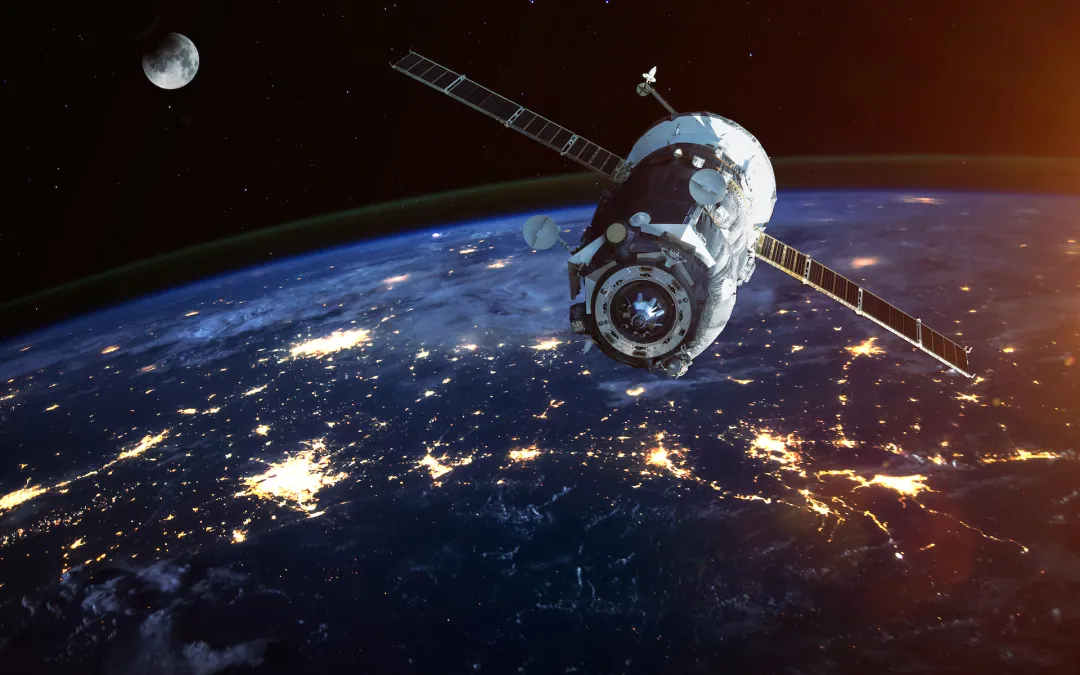 From Christian Vasquez for Cyberscoop: "In a room almost overflowing with spectators inside Caesars Forum, the main venue for this year's DEF CON hacking conference, five teams of hackers from around the world waited anxiously to see who would be named the winner of the first-ever capture the flag in space. It's not often that a crowd this large gathers to celebrate security researchers' work, but this was no ordinary hacking contest. It represented the culmination of many years of planning and investment from the Air Force, which organized the event, and the first time hackers have been openly encouraged to break into a satellite as it hurtles over the earth at 17,000 miles per hour. Teams participating in the Hack-A-Sat contest at this year's DEF CON's Aerospace Village all had the same target: a small cubesat dubbed "Moonlighter" outfitted with challenges and "flags" that NASA and SpaceX launched in June."
England's mysterious sunken roads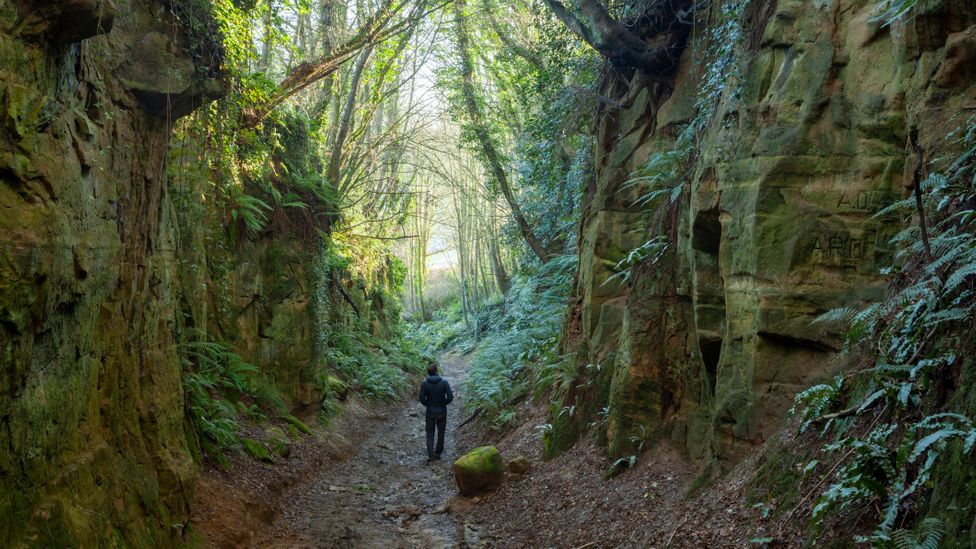 From Daniel Stables for the BBC: "The path began to descend into the earth as if burrowed out in ancient times by the slithering of a giant worm. As we followed it downwards, the atmosphere changed: the wind became still, the air warmer. The plant life changed, too, the verges of the path becoming a jungle of curling ferns. Up ahead, as the passageway became deeper and the banks on each side reared higher, the sky became obscured by the branches of crowning trees, which in a couple of months' time would be flush with the green canopy of summer – completing the illusion of a little hidden netherworld. I was standing in Shute's Lane, one of the most famous of the sunken paths known as "holloways" that riddle the southern English county of Dorset. Some holloways are wide enough to have been tarmacked and now have roads running through them; others remain as footpaths; yet more have become overgrown and forgotten."
The frothy saga of the Jacuzzi family
From Saskia Solomon for the New York Times: "Candido Jacuzzi didn't set out to turn his last name into a global brand. Nor did he intend to power a business which, though it created the family fortune, nearly tore them apart. He just wanted to ease the physical pain suffered by his son, any way he could. The Jacuzzi — that vessel of bubbling water known and loved the world over — may now be geared for backyard socializing, a must-have for yachts, hotels and chalets, spring break parties and cruise liners, but its technology was conceived with just one person in mind: Kenneth Jacuzzi, a boy under 2 years old, stricken with juvenile rheumatoid arthritis after a severe case of strep throat. This empire starts, and ends, with family — seven brothers, to be exact, Candido being the seventh. It begins long before his son's diagnosis in 1943, although that was the catalyst."
How to start a fire with just some foil, a battery, and chocolate
via Massimo on Twitter