A tiny Pacific Island became a hotspot for cybercrime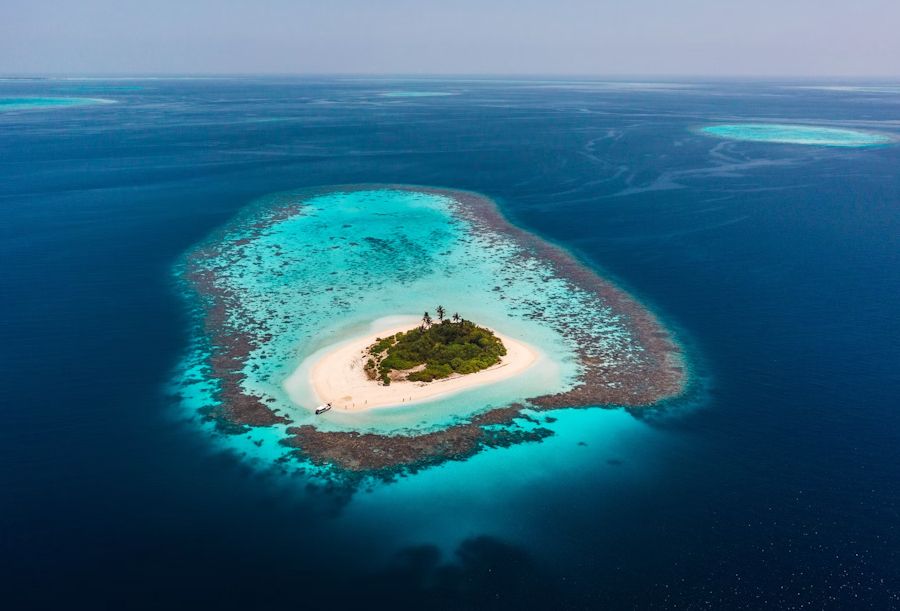 From Jacob Judah for MIT Tech Review: "Tokelau, a necklace of three isolated atolls strung out across the Pacific, is so remote that it was the last place on Earth to be connected to the telephone—only in 1997. Just three years later, the islands received a fax with an unlikely business proposal that would change everything. It was from an early internet entrepreneur from Amsterdam, named Joost Zuurbier. He wanted to manage Tokelau's country-code top-level domain, or ccTLD—the short string of characters that is tacked onto the end of a URL. Until recently, its .tk domain had more users than any other country's: a staggering 25 million. But nearly all the websites and others that have used .tk have been spammers, phishers, and cybercriminals."
The secret room where Michelangelo drew on the walls while he was in hiding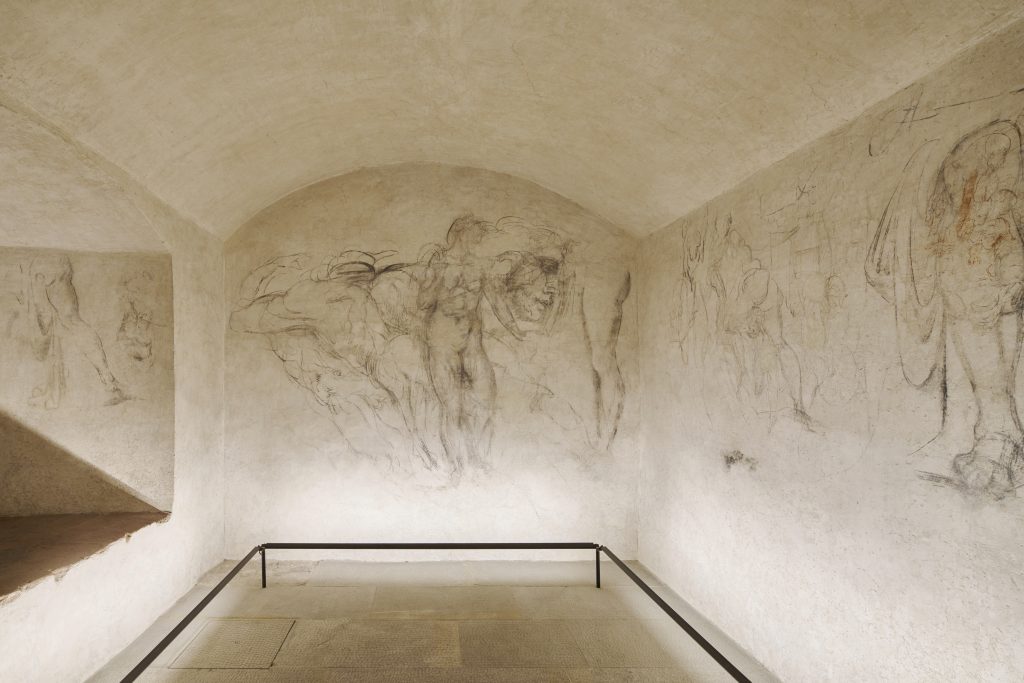 From Open Culture: "In the year 1530, Michelangelo was sentenced to death by Pope Clement VII. The Florence-born Michelangelo had come to the aid of his hometown by working on its fortifications, and that drew the ire of the Medici. They pardoned him before long, so he could finish his work on the Sistine Chapel, but while he was in hiding he spent several months making dozens of drawings, all of which he drew directly on the walls. Their existence remained unknown until 1975 when Paolo Dal Poggetto, then the director of the Medici Chapels, one of five museums that make up the Bargello Museums, was searching for a suitable space to create a new exit for the museum."
Edgar Allen Poe's story "The Cask Of Amontillado" was inspired by a feud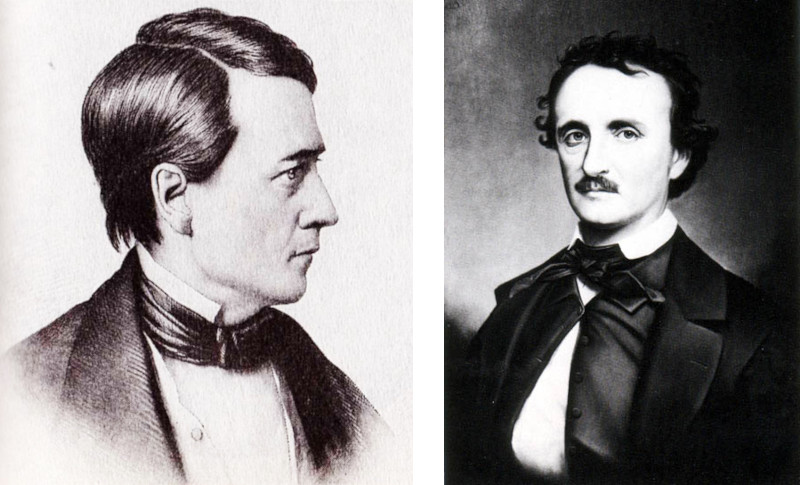 From Futility Closet: "Edgar Allan Poe's tale "The Cask of Amontillado" is regarded today as a testament to his imagination, but in fact it was inspired by a feud with a literary rival. Poe and Thomas Dunn English had been friends, but they had a falling-out. Thereafter the two caricatured one another in their writings — Poe even successfully sued English's editors at the New York Mirror for libel in 1846. After English wrote a story with veiled digs at Poe (the main character is a liar and drunkard who uses phrases such as "Nevermore"), Poe wrote "The Cask of Amontillado." The story mentions a secret society, a signal of distress, and a coat of arms because they all figured in English's book."
Editor's note: If you like this newsletter, I'd be honoured if you would help me by contributing whatever you can via my Patreon. Thanks!
In the sixth century a massive whale named Porphyrios sank ships
From Wikipedia: "Active for over fifty years, Porphyrios caused great concern for Byzantine seafarers. Emperor Justinian I made it an important matter to capture it, though he could not come up with a way to do so. Porphyrios is mentioned in the writings of the 6th-century Byzantine historian Procopius, both in the History of the Wars and The Secret History. According to Procopius, Porphyrios measured 45 ft long and 15 ft wide. Whales were not well understood in antiquity or in the Middle Ages and were seen simply as great monsters. Porphyrios eventually met its end when it beached itself near the mouth of the Black Sea and was attacked and cut into pieces by a mob of locals."
Drunk Grizzly bears keep getting run over by trains in Montana
From Mark Heinz for Cowboy State Daily: "Since 1980, 63 bears have been killed along a stretch of rail line that goes over Marias Pass and the Great Bear Wilderness, according to reports from state and federal wildlife agencies. The worst year on record was 2019, when eight grizzlies were killed by trains. Many of them likely died during a drunken attempt to outrun the trains, a Wyoming bear expert said. Grain spilled from railcars along the tracks can be a tempting treat for bears, retired federal ecologist Chuck Neal of Cody told Cowboy State Daily. With enough moisture from snow and rain, the spilled grain actually ferments in place and becomes a de facto brewery, he said."
A 1952 Topps Mickey Mantle baseball card sold for a record $12.6 million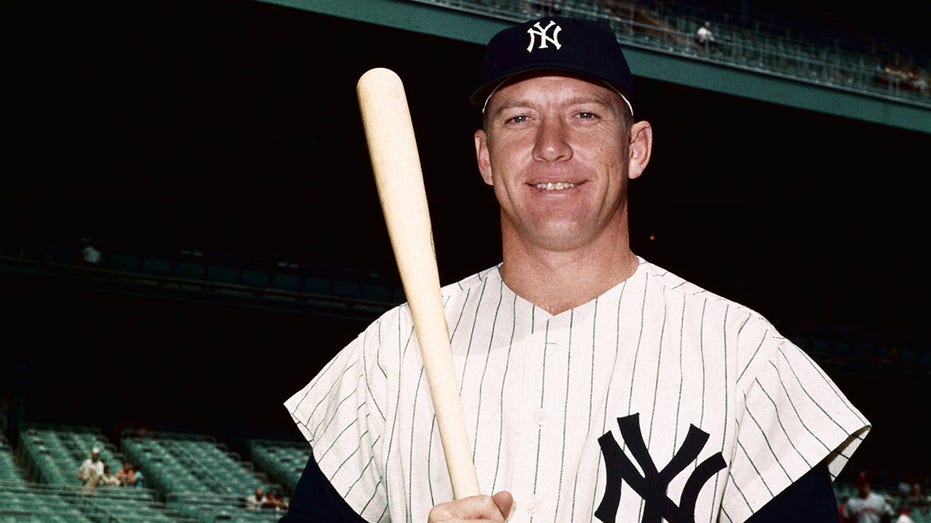 From Dan Hajducky for ESPN: "A 1952 Topps Mickey Mantle card with a 9.5 grade from grader SGC – the "finest known example" of a 1952 Topps Mantle – was sold by Heritage Auctions for $12.6 million including buyer's premium. It's the most ever paid for any sports item, card or memorabilia, beating the previous record of $7.25 million, set by a T206 Honus Wagner card consigned to collectables marketplace Goldin. Ted Lodge found the Mantle card when he inherited a home from his father, who was a driver for Topps in the 1950s, and stumbled upon a fortune worth of baseball cards in pristine condition."
A portrait of Sitting Bull made with more than 20,000 dice