That time Jean-Paul Sartre got high on mescaline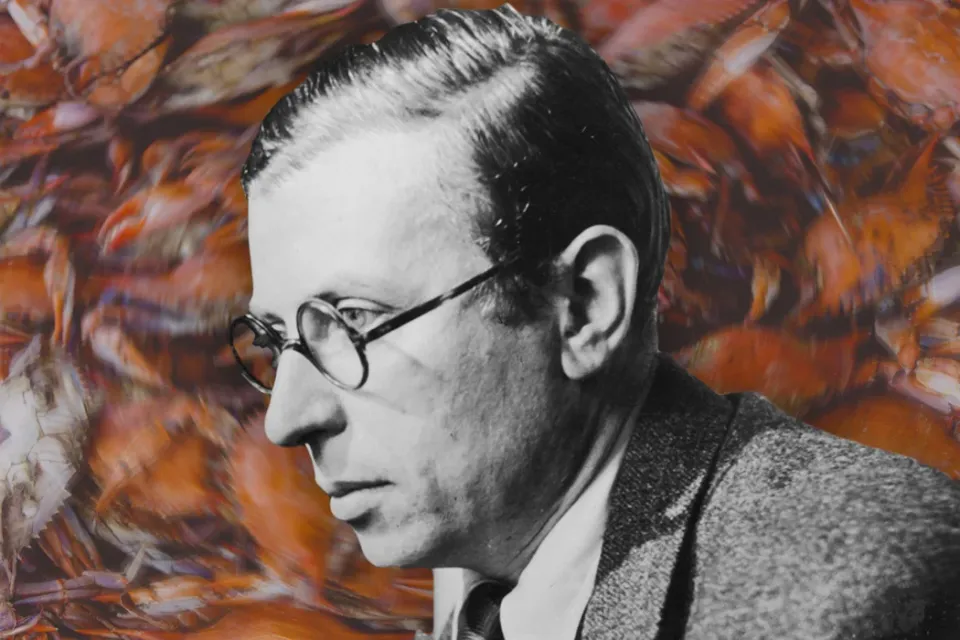 From Emily Zarevich for JSTOR Daily: "It was exactly the kind of thing a reckless twenty-something-year-old would do. But why would a rational, academically accomplished, thirty-year-old philosophy teacher do it? For whatever reason, Sartre made the decision to get high on mescaline, used at the time to treat alcoholism and depression, and recruited a doctor friend to inject him with it at the Hôpital Sainte-Anne in Paris. If Sartre was looking for some kind of epiphany, it presented itself to him in a very bizarre form. For days he was tormented by illusions of crustaceans. Not the charming, singing, Disney-style ones, but demonic, taunting sea beasts that followed him wherever he went. His clock became an owl, his umbrella metamorphosed into a vulture."
A QAnon cult set up a compound in a small town but the locals are fighting back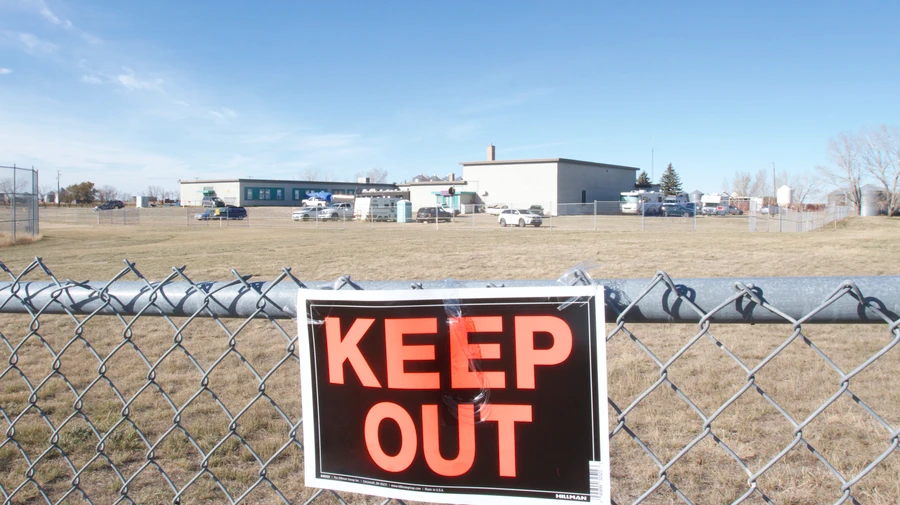 From Mack Lamoureux for Vice: "Hugh Everding, a bald hulking man of about 6'4", stares out of the kitchen window as police vehicle after police vehicle rolls down the street headed towards a check stop manned by a half-dozen cops. Every entry point into this town has such a check stop, ready to interrogate both locals and miscreants on what their business is. There's little doubt that at this moment, Richmound, Saskatchewan, population 130, is the most fortified town in all of Canada. You can always spot a storm brewing in the Prairies, and in Hugh's case, it was just across the street, where the so-called QAnon Queen of Canada and her followers had taken over an abandoned school."
The surprising second life of an abandoned Victorian sea fort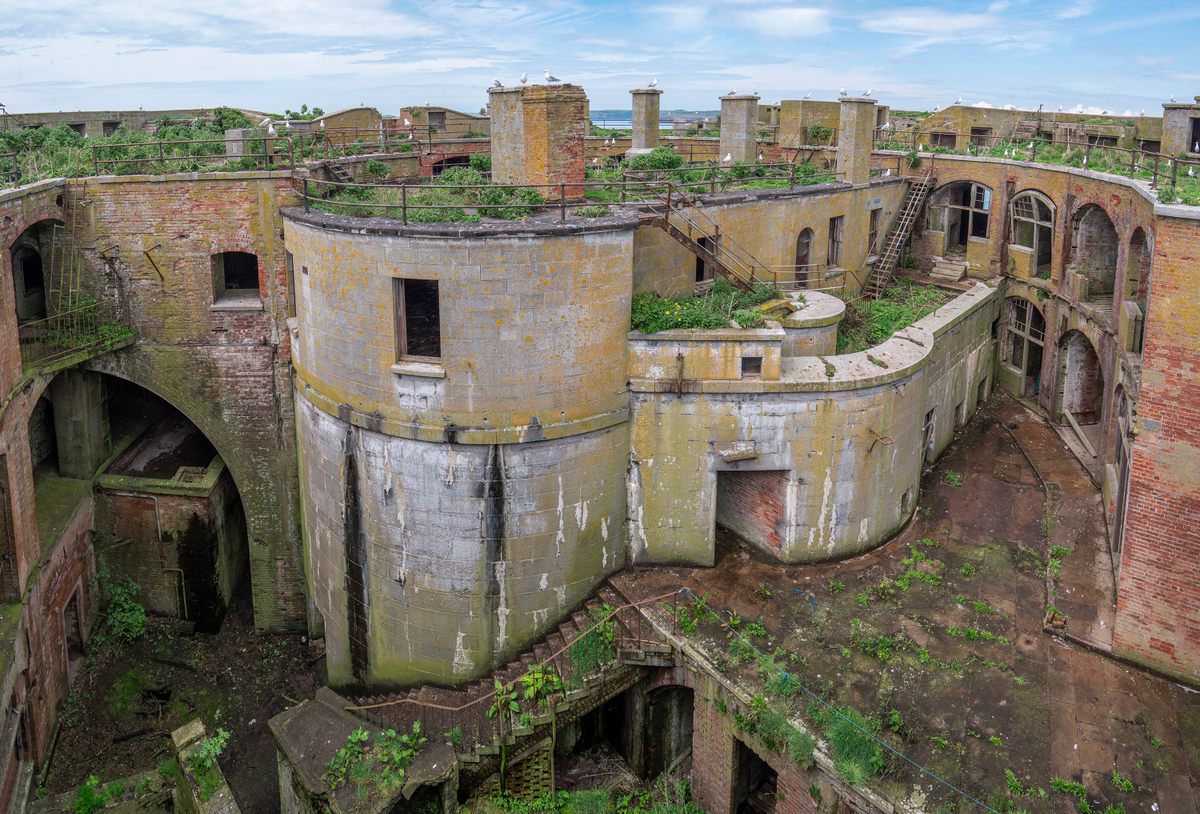 From Roxanne Hoorn for Atlas Obscura: "Between 1850 and 1852, a mighty, squat stone fort rose from a low-lying island near Wales. Originally proposed by Thomas Cromwell, Stack Rock Fort was built to protect the Royal Dockyard at Pembroke Dock from attack by sea. It had a 30-foot tower, walls nine feet and nine inches thick, and housed three large cannons and one smaller one. It only really saw active use during World War I, and in 1929 it was finally decommissioned. In 2021, the property was purchased from a private owner by Anoniiem, a community interest company that proposed a new life for the place — it plans to preserve the fort as a "living ruin." The goal is to keep the air of discovery and magic it had built over its years of abandonment."
Editor's note: If you like this newsletter, I'd be honoured if you would help me by contributing whatever you can via my Patreon. Thanks!
There are a myriad of crimes that lie behind the seafood you eat
From Ian Urbina for The New Yorker: "Americans know little about how their seafood is sourced. Much of it comes from a vast fleet of Chinese ships. Chinese firms now own or operate terminals in ninety-five foreign ports, and the country estimates it has twenty-seven hundred distant-water fishing ships, though this figure does not include vessels in contested waters; public records and satellite imaging suggest that the fleet may be closer to sixty-five hundred. On board these ships, human-rights abuses are rampant. One deckhand said many of the crew were being held there against their will, and that their passports and other identification documents had been taken from them."
The story behind 'Louie Louie," the song everyone knows but no one understands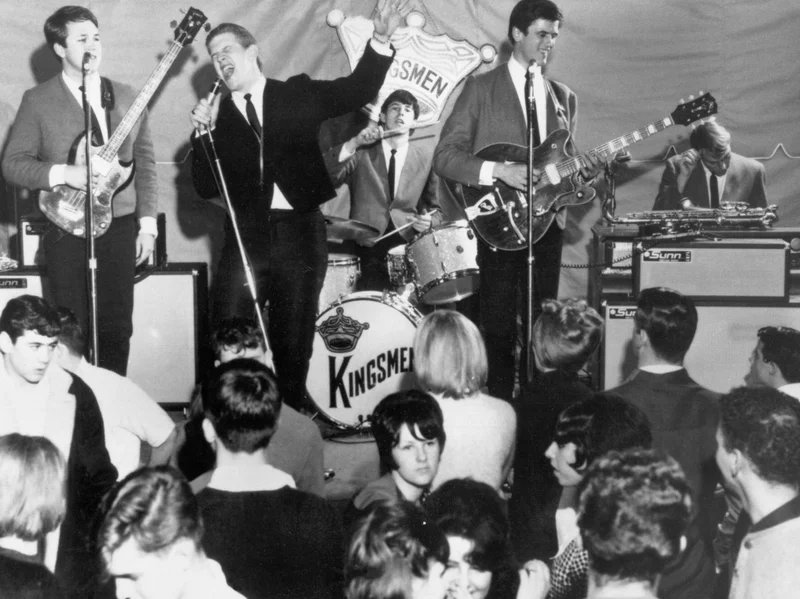 From Deena Prichep for NPR: "Recorded by the Kingsmen, the song 'Louie, Louie' began climbing the pop charts 60 years ago, and went from West Coast dance hit to party anthem, with an FBI investigation and a Supreme Court case along the way. The song dates back to 1957. when Richard Berry recorded a song about a sailor who has to ship out, with lyrics sung in a fake-Jamaican patois. When recording it, The Kingsmen said the engineer hung a microphone high above them, causing the singer to have to shout to be heard. And his enunciation wasn't helped by the fact that he wore braces. Having words nobody could understand would prove surprisingly important. When kids couldn't understand the song, they came up with their own lyrics. Dirty lyrics."
Britain's loneliest sheep has been rescued after two years at the foot of a cliff
From Jedidajah Otte for The Guardian: "A ewe that was hailed Britain's loneliest sheep has been rescued by a group of farmers from a remote shingle beach in the Scottish Highlands. The sheep, called Fiona and wearing a huge fleece, had been stranded at the foot of cliffs on the Cromarty Firth for at least two years. Five farmers managed to haul her up a steep slope, and now plan to deliver her to a farm park. The rescue mission was organised by Cammy Wilson, a sheep shearer from Ayrshire and a presenter on the BBC, after seeing media coverage of Fiona's plight. Jillian Turner first spotted the sheep two years ago while she was paddling along the coast of Sutherland with her kayak club."
The German Forklift Championships