Amateurs got to Denali's peak first, but no one believed them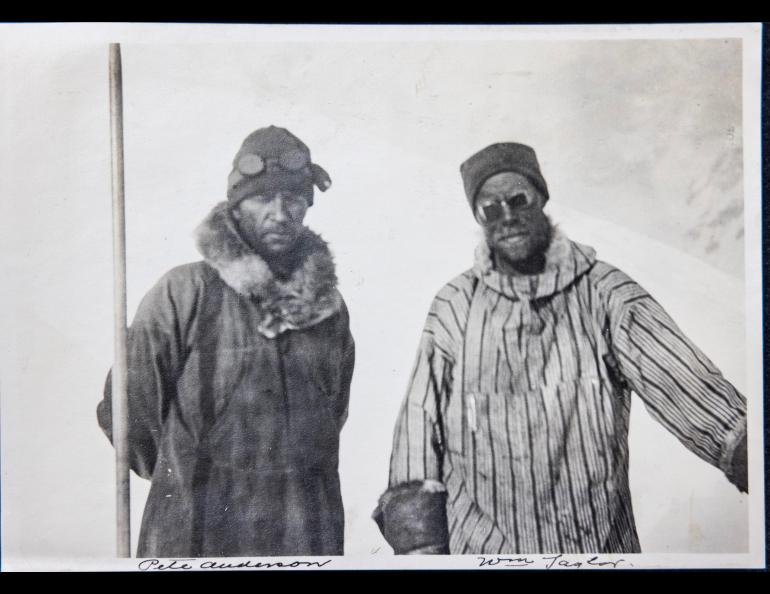 From the University of Alaska, via Kottke.org: "An unexpected find in a University of Alaska Fairbanks archive has revealed more information about the oft-debated April 1910 Sourdough Expedition climb of Denali, North America's highest mountain. Photographs found by UAF Geophysical Institute professor Matthew Sturm in the university's Rasmuson Library archives in October show the climbing party at about 16,500 feet — far higher on the 20,310-foot mountain than previously seen. The New York Times on June 5, 1910, carried three full pages about the climb under the headline "First account of conquering Mount McKinley" and included a photograph made at about 11,000 feet. Within weeks of the Times story, however, the climb was largely discredited as a hoax and remained so until 1918 when Hudson Stuck published his book on his successful 1913 ascent of the south — and higher — summit." (More here)
Mozart's musical creations were inspired in part by his pet starling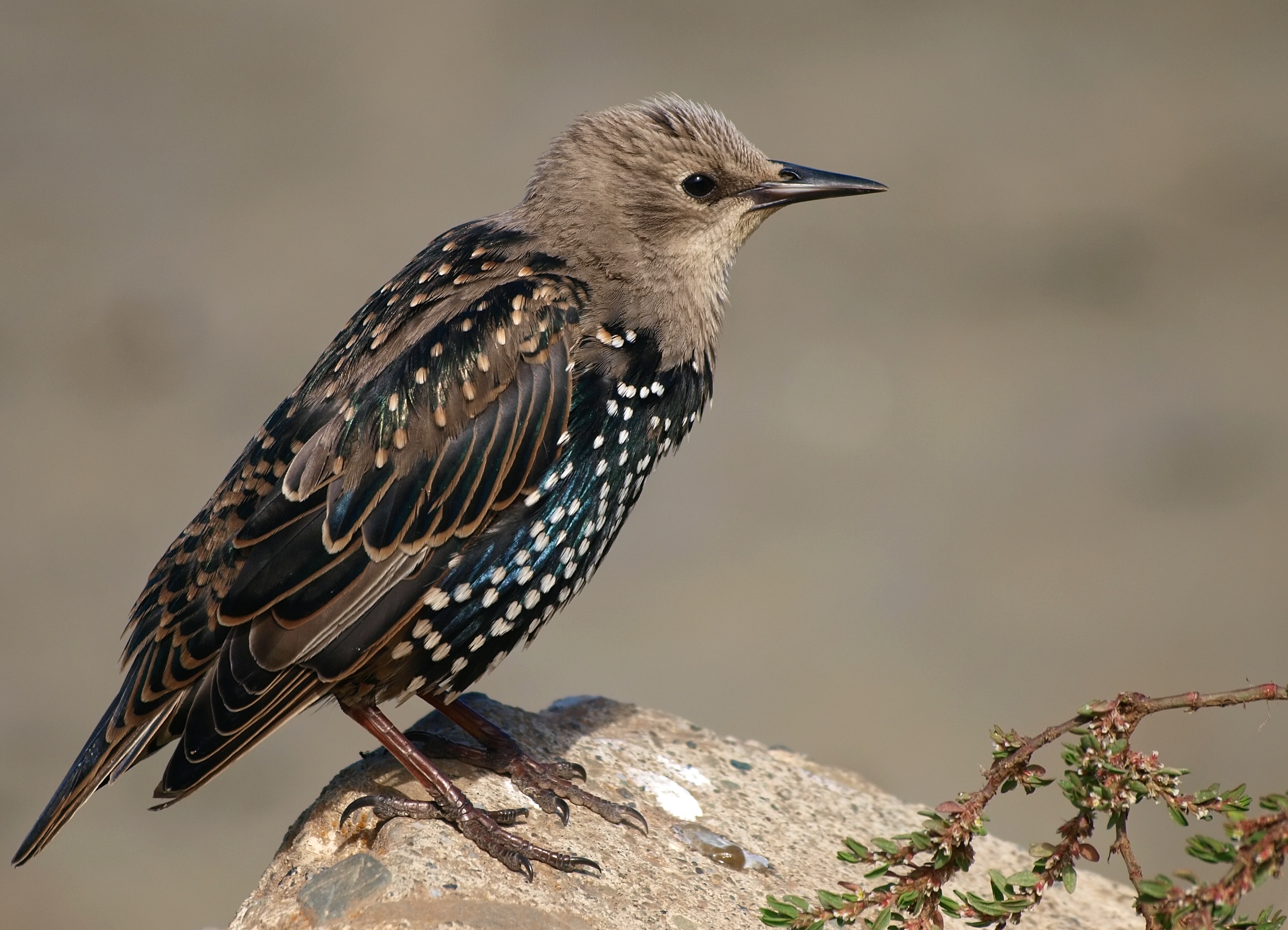 From Emily Hogstad for Interlude magazine: "On 27 May 1784, Wolfgang Amadeus Mozart bought a pet starling bird at a Viennese pet shop. Normally historians and musicologists don't pay much attention to composers' pets, but this starling wasn't your average pet. Because when Mozart recorded the thirty-four kreutzer expense in his diary, he also transcribed a melody purportedly sung by his new bird. He included two versions: one that the bird sang, and another that was "cleaned up" for insertion into a piece of concert music. This pet store purchase actually raises some serious musicological questions. Mozart wrote on the score that he completed the work April 12, and he wrote in his expense diary that he bought the concerto-singing bird on May 27. The earliest public performance of the concerto (that we know of, anyway) was by a Mozart student on June 13. So what came first: the concerto or the birdsong?"
Was the rolled-up painting found in a dog walker's closet worth millions?
From John Leland at the New York Times: "In March of 2022, Mark Herman, a dog walker and recreational drug enthusiast in Upper Manhattan, came into possession of a dog, a painting and a story. The dog was Phillipe, a 17-year-old toy poodle that belonged to Mr. Herman's only client, an 87-year-old retired law professor and former defense lawyer named Isidore Silver. The painting, which belonged to Mr. Silver, may be a lost work by the artist Chuck Close, whose canvases once sold for as much as $4.8 million. Or it may not. Therein lies the story. On a recent afternoon in his cluttered apartment, Mr. Herman offered a broken chair and began a circuitous account of friendship, loss and a commercial art market not meant for people like him."
The decathlete-turned-grifter who conned L.A.
From Andrea Marks for Rolling Stone: "In 2022, a judge found that between 2010 and 2020, David Bunevacz had scammed money from people in nearly every area of his life — from business partners to his close friends in Los Angeles to parents of the girls who rode horses with his youngest daughter. In the end, the court found, he took at least $35 million from more than 100 people. Law enforcement officers who investigated Bunevacz said they'd found evidence that he'd barely conducted any legitimate business at all during that time frame. Attorney Jim Moriarty, who represented one victim in a legal fight against Bunevacz, calls him "the single most amoral person" he's ever encountered. Bunevacz' dentist — whom he took for $800,000 — called Bunevacz "sociopathic."
Henrietta Lacks' family celebrates historic settlement over stolen cells
From Jessica Calefati for the Baltimore Banner: "Henrietta Lacks' living relatives gathered Tuesday morning in a sunny Baltimore waterfront park to herald the settlement they reached with a multibillion-dollar biotechnology company that for years has profited off its free use of regenerative cells taken from her decades ago without her consent. News of the agreement between the Lacks family and Massachusetts-based Thermo Fisher Scientific came after two years of litigation in federal court on what would have been the Turner Station wife and mother's 103rd birthday. Lacks' "HeLa cells" were the first in the world capable of replicating outside the body, and have been used to develop the polio and COVID-19 vaccines and the world's most common fertility treatment."
That feeling when you get rescued by a three-masted sailing ship from the 1700s
From Scuttlebutt Sailing News: "At 47-meters, the Götheborg of Sweden is the largest ocean-going wooden sailing ship in the world. Launched in 2005, it was based on an 18th-century merchant ship and built using the tools, methods, and materials of that time. While the ship is typically utilized for tours or European expeditions, it recently was also the closest vessel to a sailboat that had made a distress call after losing its rudder. Here's the report from the sailors that made the call: "We left Cherbourg and set sail for the tip of Brittany, and then our rudder broke. The arrival of the Götheborg on the scene was rapid and surprising, as we did not expect to see a merchant ship from the East India Company of the XVIII century. This moment was very strange, and we wondered if we were dreaming. Where were we? What time period was it?"
Some experts believe two scientists have found a room-temperature superconductor
Via Andrew Cote on Twitter: "Simulations published on Arxiv support LK-99 as the holy grail of modern material science and applied physics."