There's one Halloween costume you can't buy because it's illegal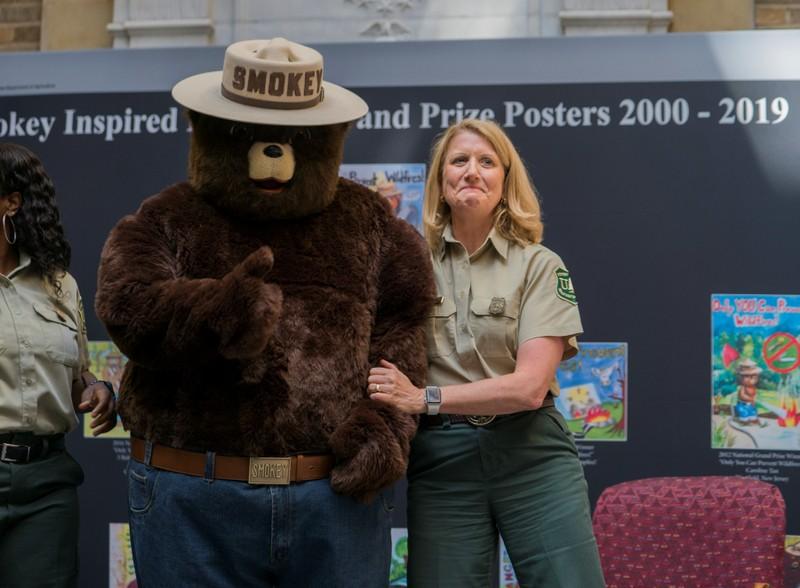 From Dan Lewis at Now I Know: "Pop-up stores like Spirit Halloween or Halloween City start dotting suburban and urban landscapes starting in late August, making it rather easy for a parent who can't sew (or who lacks the time and patience) to fork over $25 or so on a Batman, hot dog, Barbie, or inflatable alien abduction costume. But there's one costume you won't find for sale in any of those places, and that's Smokey Bear. In 1944, forest fires became an increasing threat in the United States, for two reasons: first, many firefighters and would-be firefighters were called into military service, and second, Japan had launched a handful of incendiary balloon attacks against the U.S. mainland in an effort to start fires. In the 1950s, Congress passed the Smokey Bear Act, giving full authority to manage Smokey's likeness to the Forest Service. The Forest Service strictly controls the official Smokey Bear costumes — you can sometimes rent one via the Service's website, but it comes with many restrictions."
How horror films became Hollywood's best financial investment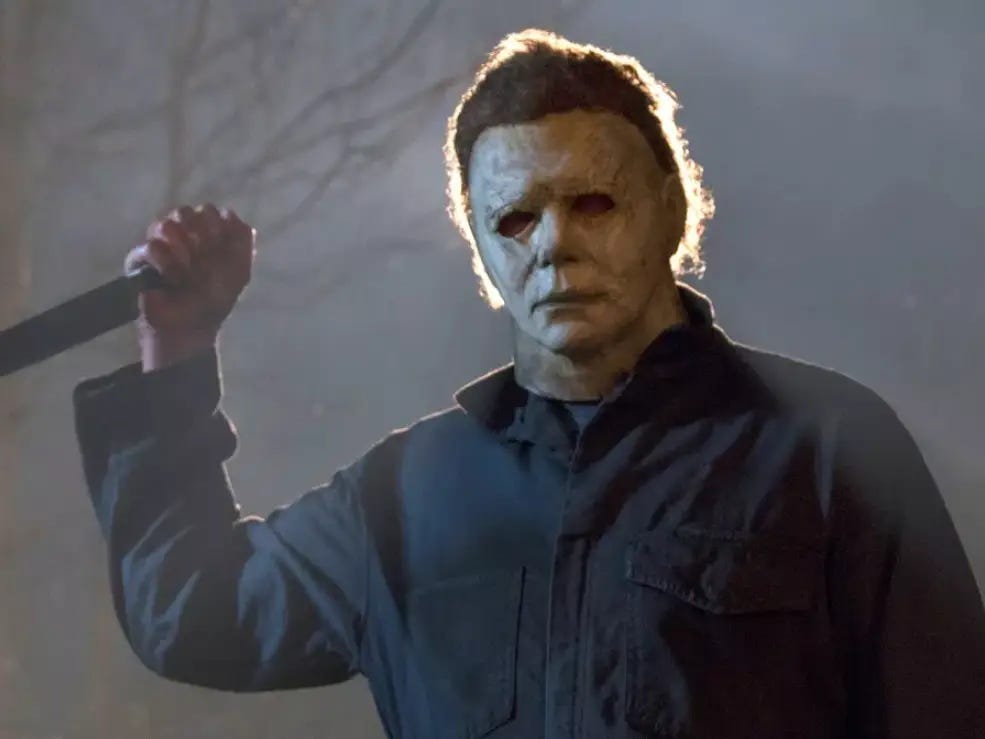 From Daniel Parris at Stats Significant:"The Exorcist premiered in the winter of 1973 to overwhelming public interest, captivating audiences with its harrowing story of demonic possession. The film smashed box office records, becoming one of the highest-grossing movies of all time and a critical darling nominated for 10 Academy Awards, including Best Picture. To date, The Exorcist has grossed over $441M worldwide on an initial budget of $12M. The film's immense box office success showcased the genre's artistic and economic promise, demonstrating its potential for high returns and, more importantly, its relatively inexpensive production costs. Unlike big-budget action franchises, horror films are produced on meager budgets in hopes of achieving modest returns. When examining average ROI by genre, horror films stand out as a significant outlier, averaging a 173% return (i.e. profit) on production costs. The best investment in Hollywood history was The Blair Witch Project, which had a 124,220% return."
The enduring enigma of Costco's $1.50 hot dog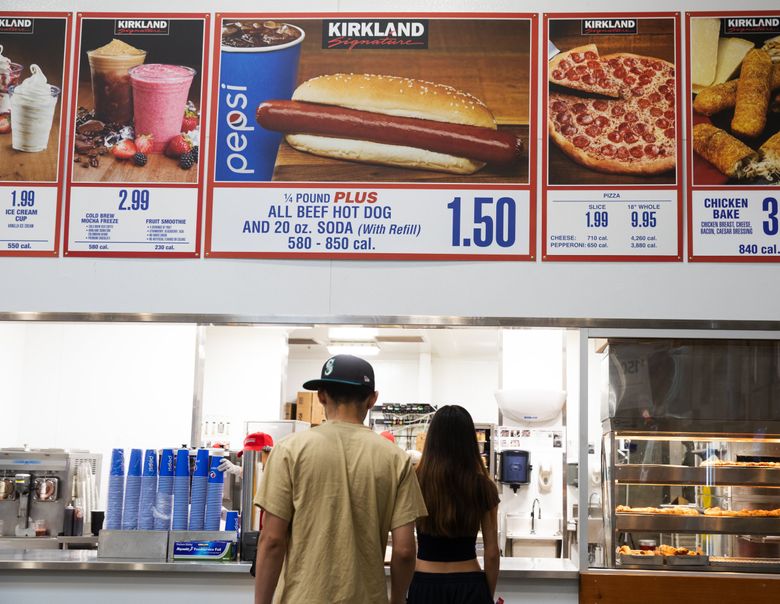 From Jake Rossen for Mental Floss: "When longtime Costco president W. Craig Jelinek once complained to Costco co-founder and former CEO Jim Sinegal that their monolithic warehouse business was losing money on their famously cheap $1.50 hot dog and soda package, Sinegal listened, nodded, and then did his best to make his take on the situation perfectly clear. "If you raise the price of the fucking hot dog, I will kill you," Sinegal said. "Figure it out." Taking his boss's words to heart, Jelinek—who became Sinegal's successor in 2012—has never raised the price on Costco's hot dog. Incredibly, it has sold for the same $1.50 since the retail club first introduced the dogs to customers in 1984. Accounting for inflation, it should sell for about $4.25. Yet the quarter-pound, all-beef tube and 20-ounce soda combo appears to be immune to basic economics as well as the whims of food distributors. So how does Costco do it, and why?"
Editor's note: If you like this newsletter, I'd be honoured if you would help me by contributing whatever you can via my Patreon. Thanks!
The Rocky Horror Picture Show has its roots in the Victorian trend for séances
From Victoria Linchong for Atlas Obscura: "Ghosts will roam the aisles!" the doctor warns as the Frankenstein monster slowly comes to life, "If the lights go out, stay in your seats!" The monster strangles the hunchbacked assistant and charges into the audience with a roar. As the front row squeals in anticipation, there is a blinding flash, and the lights suddenly go off. Pandemonium erupts in the pitch black theater. There are screams, macabre laughter, wild howling. Glowing skulls appear and disappear. A strange luminous form floats overhead. On the stage, a kick-line of skeletons dance and then fly apart. A moment later, the logo for Universal Pictures flickers to life on the movie screen. Everyone giggles with relief. No, this isn't The Rocky Horror Picture Show—it's Dr. Silkini's Asylum of Horrors, one of the many midnight spook shows that were ubiquitous in American cinema from the 1930s to the 1960s."
Why the famous poet Sylvia Plath was fascinated with bees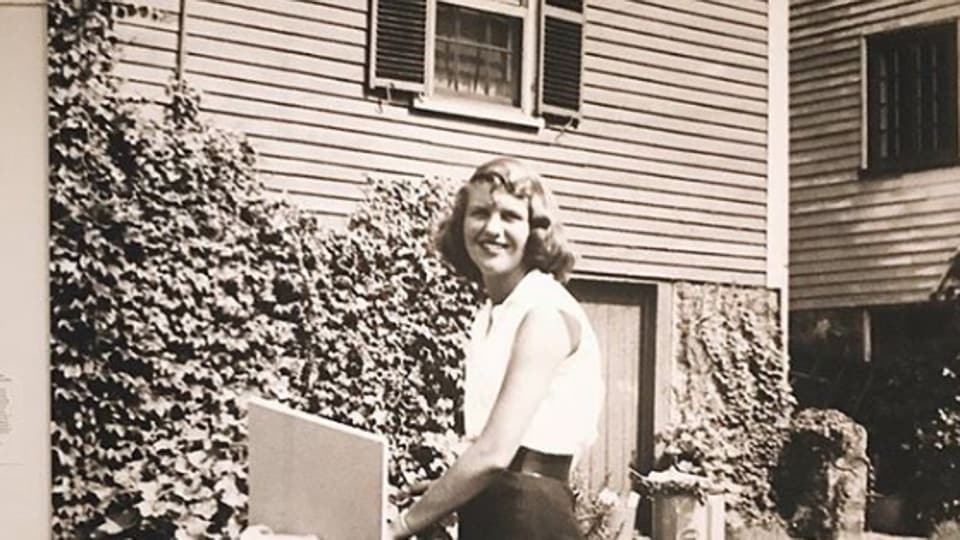 From Emily Zarevich for JSTOR Daily: "Perhaps among the bees, peaceful and well-organized social creatures that they are, American confessional poet Sylvia Plath found a solid sense of community, support, and connection that she was missing on the home front. Add to that the affective element of hereditary nostalgia—Plath's late father, Otto Plath, was a respected biologist who published a book in 1934 on the habits of bumblebees—and what was produced was a series of poems that are notably more grounded and less volatile than anything she ever wrote about her lifelong mental illness. Academics seem inclined to refer to the fruit of Plath's labors simply as 'the bee poems,' giving them something of a distinction for having more neatly constructed narratives than her other output. Plath reportedly wanted a selection of her 'bee poems' published at the end of the collection known as Ariel, but she passed away from suicide before she could give the editors and publishers proper instructions."
China's political future was irrevocably altered by a civil service exam
From Yashen Huang at Aeon magazine: "In 2023, almost 2.6 million applied to sit China's civil service exam to compete for only 37,100 slots. The exam traces its origin to an ancient Chinese institution, Keju, the imperial civil service exam established by the Sui Dynasty (581-618), which reached its apex during the Ming dynasty (1368-1644). All the prime ministers but one came through the Keju route and many of them were ranked at the very top in their exam cohort. Testing was based primarily on the Confucian classics. And there was a lot to memorise. There were some 400,000 characters and phrases in the Confucian classics. But Keju also helped entrench the autocracy. It packed all the upward social mobility within one channel – that of the state. Society was crowded out, and over time, due to its deficient access to quality human capital, it atrophied. This, I would argue explains the awesome power of Chinese autocracy."
The amazing power of a deer's reflexes