The KGB bugged American typewriters during the Cold War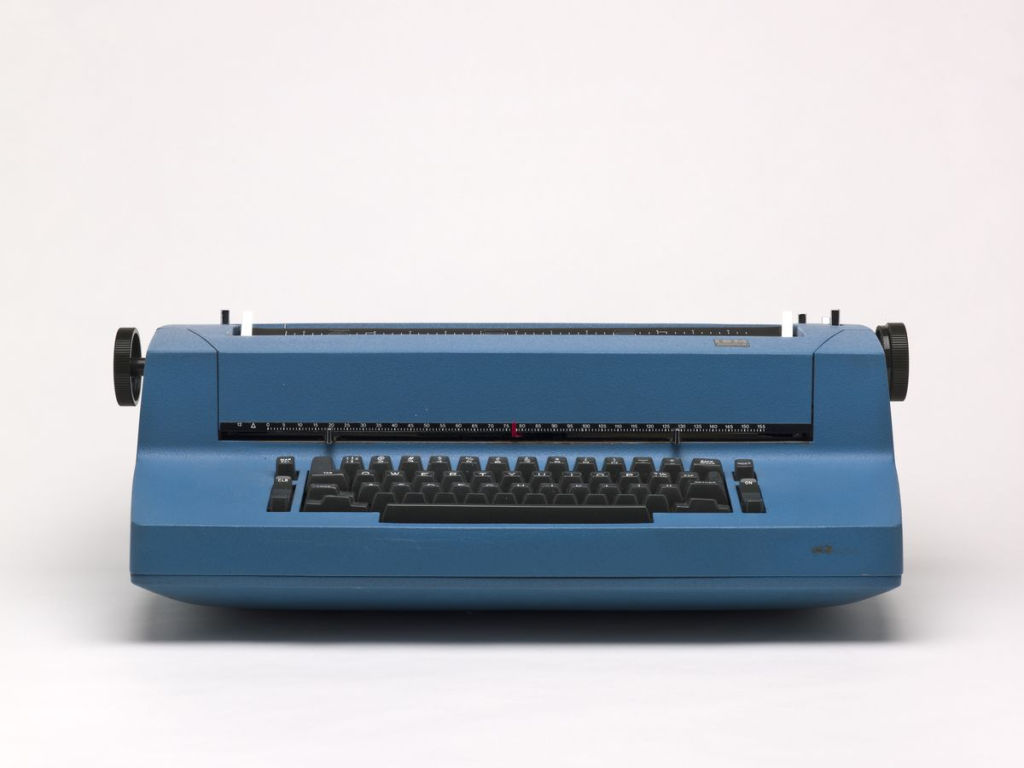 Kyle Mizokami writes for Popular Mechanics: "Charles Gandy, an electrical engineer with the National Security Agency, was charged with figuring out if the U.S. embassy in Moscow had been compromised. Counterintelligence had reason to believe that somehow, information was getting out that compromised American intelligence agents. It had to be something inside the embassy. The NSA eventually shipped all of the electronics located at the embassy back to the U.S. for study. They struck gold: parts inside an IBM Selectric typewriter had been cleverly duplicated but rigged to transmit the typist's keystrokes. The typewriter still worked, but it also quietly broadcast the keystrokes, using over-the-air TV signals as a form of electronic camouflage."
A man won a French world Scrabble title without knowing how to speak French
From Bill Chappel for NPR: "Nigel Richards, a New Zealand native, has won several English-language Scrabble titles over the years, but he took it to the next level in 2015 when he won the French-language Scrabble World Championships after spending a single week memorizing a French dictionary. "He doesn't speak French at all, he just learnt the words," his friend and former president of the New Zealand Scrabble Association told the New Zealand Herald. "He won't know what they mean, wouldn't be able to carry out a conversation in French, I wouldn't think." It was only in late May that Richards began his quest to win the French world title. "Nigel Richards is the best Scrabble player all-time, hands down," said Scrabble expert Stefan Fatsis, who has written a book about the game."
My mother, the poker shark
Ian Frisch writes for Esquire: "My mother learned how to play poker as a teen, from a group of guy friends at her Massachusetts high school, and it wasn't long before she began playing competitively. She moved to Houston in her early twenties and played there, too, primarily sticking to underground games. But she stopped after marrying my father, moving near her hometown, and giving birth to me and my sister, all in quick succession. By 2000, when I turned thirteen, my father's tile business was flourishing. Then, eight months later, my father suddenly died—a stroke on the couch in the living room. Now our family had no income. My mother realized that the best way to pay the bills was to start playing poker again.
The fatal hike that became a Nazi propaganda coup
From Kate Connolly in The Guardian: "In April of 1936, a group of boys from the Strand school in Brixton and their 27-year-old master left Freiburg for the opening hike of their 10-day Easter trekking tour in the southern Black Forest. They set off for the village of Todtnauberg, over 15 miles away, across the summit of the Schauinsland mountain. By the time they emerged from a wood about three hours later, snow was falling steadily but they were full of spring-time optimism. Some of the wore shorts, mackintoshes, and even sandals, rather than appropriate gear for hiking through snowy mountains. Unfortunately, the map the master had received from the School Travel Service in London showed major routes but not the gradients, so he failed to realise that between them and the village rose the steepest and most dramatic ridge of the Schauinsland."
The unhinged miniature world of Bobby Fingers
Andy Baio writes: "The pseudonymous Irishman known as "Bobby Fingers" has only made three videos since launching on YouTube last August, but each one is an unhinged masterpiece. If you haven't seen them before, Bobby Fingers makes elaborate 1:9 scale dioramas depicting embarrassing moments in the lives of famous men, such as the evening where a very intoxicated Mel Gibson was arrested and screamed racist and anti-Semitic insults at police. But each video veers off wildly in different directions, interspersed with field trips, interviews, deadpan commentary, surrealist humor, and inevitably, a musical number. As is clear from the videos, Bobby is an experienced model maker and prosthetics artist with over 15 years of experience in film and television."
Bo Jackson Has Had Hiccups for Nearly a Year
From Stepanie Emma Pfeffer for People magazine: "The former NFL and MLB player, 60, has been suffering from chronic hiccups since July 2022, and will undergo a procedure to provide relief, he said on a local morning radio show. He revealed his condition while explaining why he was not at an event earlier this year. "I wasn't at the ceremony because of dealing with hiccups," Jackson said. "I've had the hiccups since last July." Jackson said he was hoping to have a medical procedure to fix the problem. He added that he has tried many cures for the condition, but that doctors haven't been able to identify the cause. "I have done everything — scare me, hang upside down, drink water, smell the ass of a porcupine," Jackson added. "It doesn't work." While the cause of Jackson's condition is currently unknown, issues that may cause hiccups to last more than 48 hours include nerve damage or irritation."
Cormac McCarthy preferred to eat beans than talk about his books
via Dan Ozzi on Twitter: