Spain's 'stolen babies' are finally learning the truth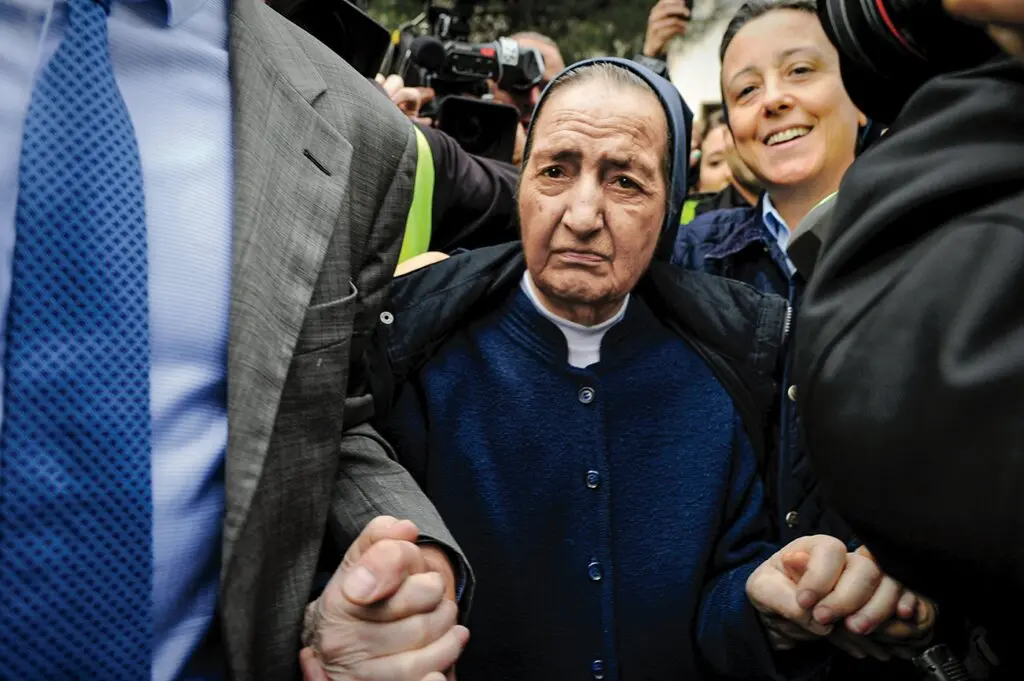 On a balmy October day in 2017, Ana Belén Pintado decided to clear out some space in her garage. Her father, Manuel, died in 2010, followed by her mother, Petra, four years later. Their belongings sat gathering dust at her home in Campo de Criptana, a small town in the countryside south of Madrid. Then she came across some papers she had never seen: medical records from decades ago, including a note from her mother's doctor. Petra Torres, the note said, had been sterile. She found another document that was just as confounding as the doctor's note: It was a birth certificate — but someone had torn off the top third of the paper, leaving a jagged edge behind, as though there had been something here that someone wanted to hide. "I knew this couldn't be my mother," she told me. "And that's when I thought, I might be a stolen baby."
Investigation finds U.S. chess grandmaster likely cheated more than 100 times
An internal report reviewed by The Wall Street Journal alleges a previously unknown pattern of likely widespread cheating by Hans Moke Niemann, the player whose September victory over Magnus Carlsen has rocked the chess world. When Carlsen suggested last month that Niemann was a cheater, the 19-year-old launched an impassioned defense. He said he had cheated, but only at two points in his life, describing them as youthful indiscretions committed when he was 12 and 16 years old. Now, however, an investigation into Niemann's play—conducted by Chess.com, an online platform where many top players compete—has found the scope of his cheating to be far wider than he publicly admitted.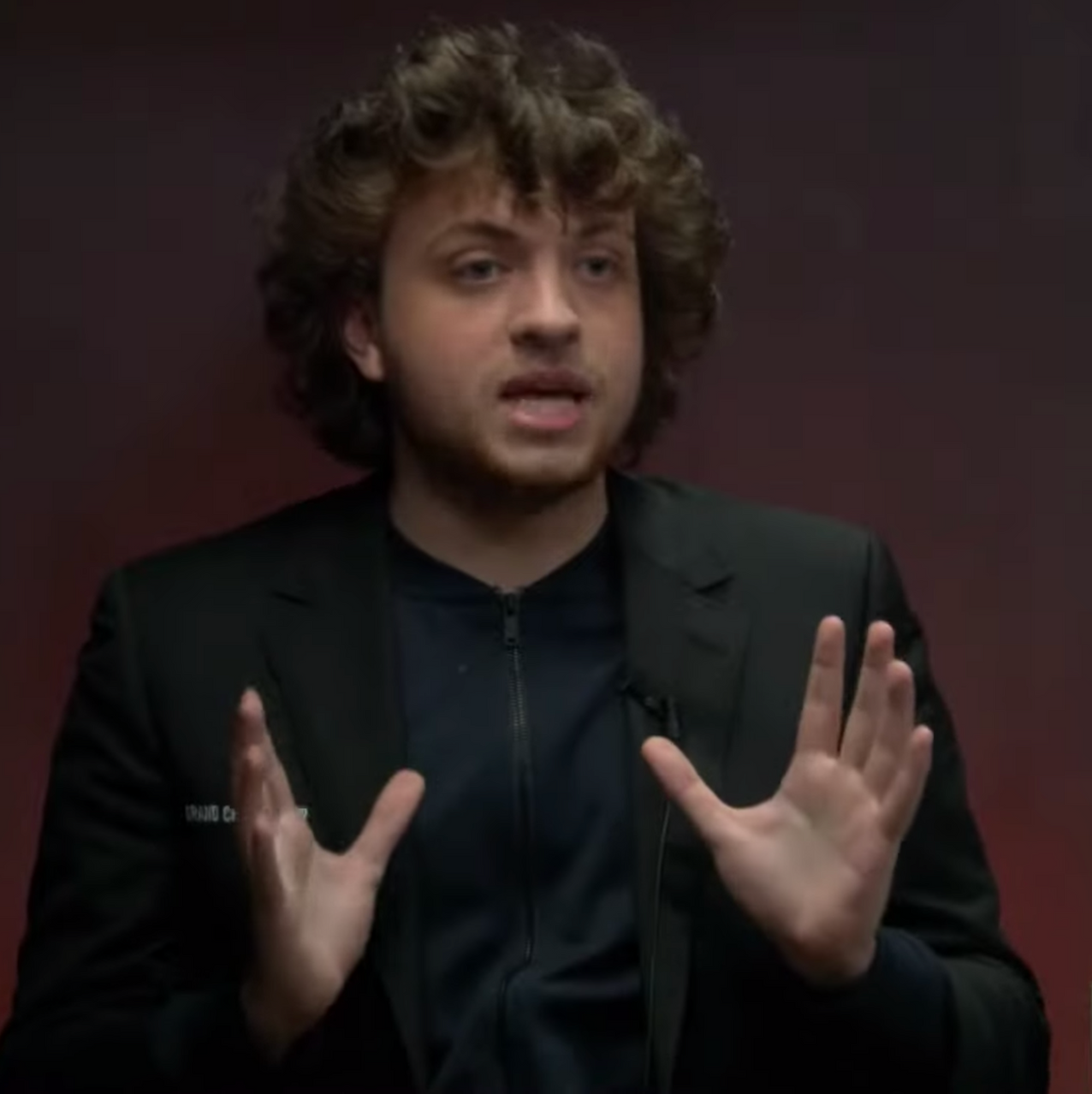 Party like it's 1789! How I spent a month living strictly by the US constitution
AJ Jacobs writes about his attempt to live according to the US constitution, including carrying a musket: "I recently discovered that if you walk around New York City while carrying a colonial-era musket, you get a lot of questions. "You gonna shoot some redcoats?" "Where's your well-regulated militia?" "What the hell, man?" Questions aside, a musket can come in handy. When I arrive at my local coffee shop at the same time as another customer, he tells me: "You go first. I'm not arguing with someone holding that thing." Why am I carrying around a 1795 firearm? Well, it's because I'm deep into Project Constitution. I've pledged to live by the US constitution as strictly and literally as possible. I want to see what it's like to be the ultimate originalist.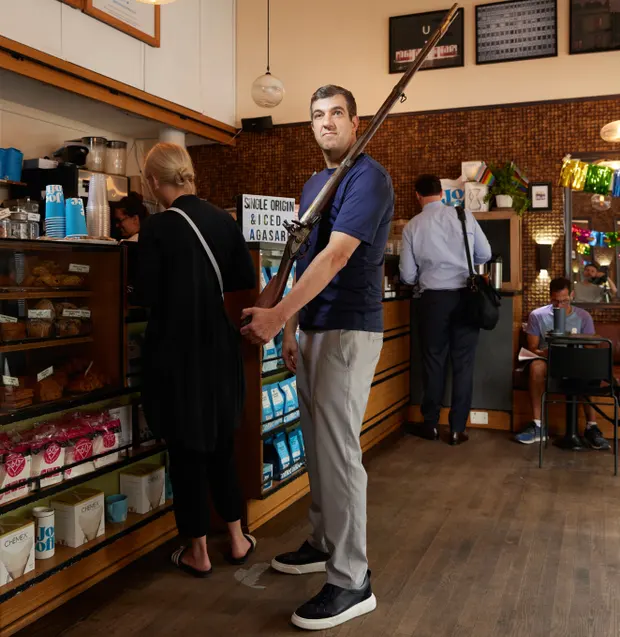 Dutch rewilding project turns back the clock
Construction work has already been completed along 50km of the Meuse River floodplain as part of the Border Meuse project, which is designed to undo 500 years of world-renowned Dutch water engineering. Big infrastructure is at the heart of the Dutch approach to sorting out rivers, which involves relandscaping entire catchments, rather than rewetting specific at-risk areas. The crisis point in the Netherlands arrived decades ago after a series of destructive floods in the 80s and 90s. Dead pigs were found stuck in trees as livestock that couldn't be moved away fast enough drowned in high waters. Thriving fishing communities had died out and rivers had become a threat to people. The planning phase for the Border Meuse began in 1990, with work starting in 2007 and due to finish in 2027.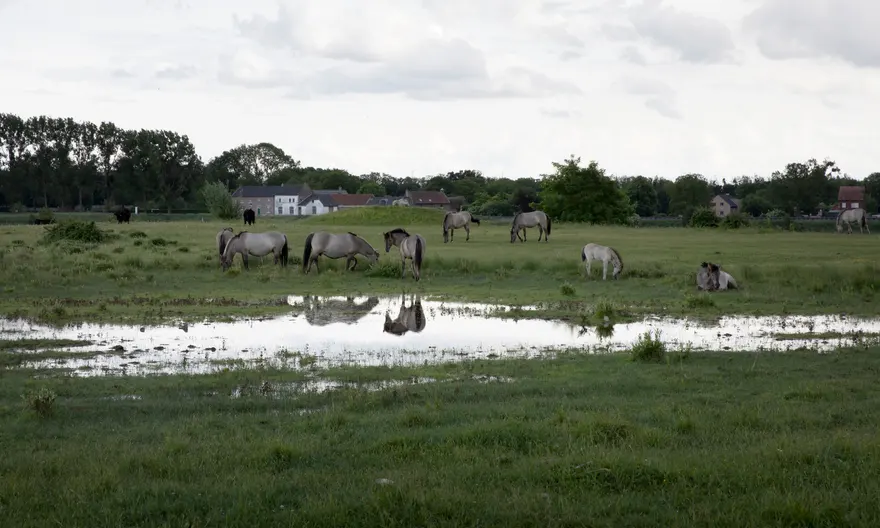 Why is this cyber-education nonprofit selling a $13,000 occult artifact on eBay?
From Max Read's newsletter comes this bizarre story of a nonprofit selling used computer equipment — and also pseudo-scientific occult artifacts: "The nonprofit has offered for sale on eBay hundreds of vintage electronics and computer accessories: SCSI cables, old laptops, a Laser Tag gun, and, of course, a number of vintage mousepads. Also available is a glass object listed under the title "The Vessel of the Ritual of Damnation-A Sorcerors Lens." From there follows a kind of "Vessel of Damnation FAQ" which says: This extremely rare item was created for use in the Ritual of Damnation, and it was used to place 3 irremovable marks on the lateral and medial muscle of the right eye."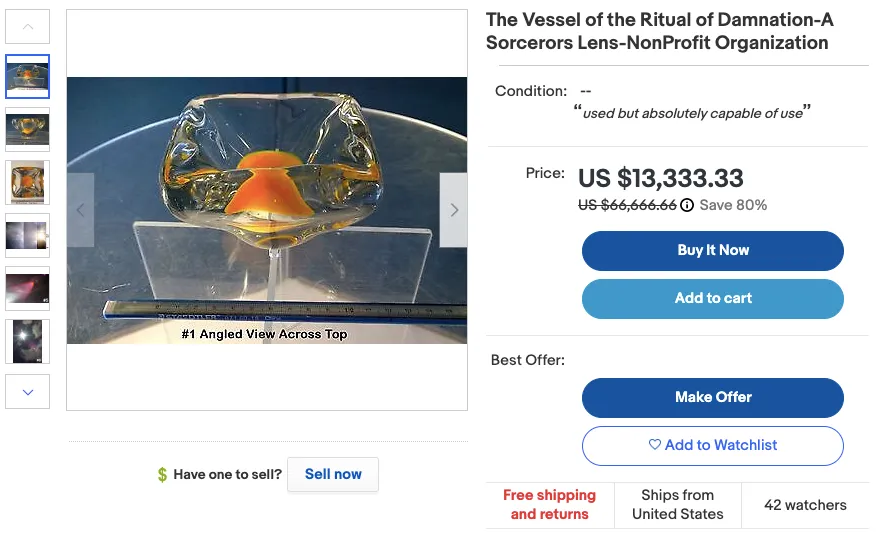 Making a toaster from scratch is not as easy as it sounds
For his Master's thesis project, Thomas Thwaites set out to produce a  quotidian object from scratch: a toaster. He deconstructed the cheapest toaster he could find (£3.94) and spent nine months trying to recreate it. His quest was driven by the question, "How the hell do some rocks become a toaster?" The final product is a lumpy construction that cost £1187.54 – and also a window into the dizzying complexity that goes into producing simple commodities. Thwaites documented his journey in The Toaster Project: Or a Heroic Attempt to Build a Simple Electric Appliance from Scratch. In it, he explores "the economies of scale in modern industry, the incremental progression of science and technology, and … the ever-widening gulf between general knowledge and the specialisms that make the modern world possible."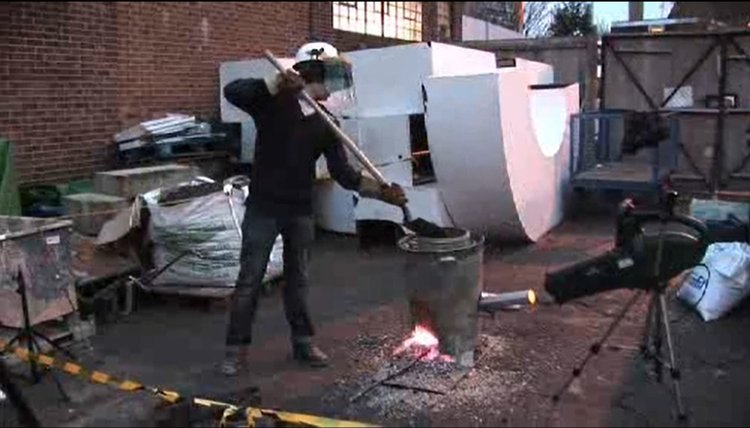 Here's what a typewriter for music looks like