Scientists try to figure out why German wild boars are radioactive
From Molly Rains for Science.org: "What has tusks, bristly hair, and is contaminated with dangerous levels of radiation? Visit Germany's Bavarian mountain towns and you just may find out. The wild boars (Sus scrofa) that snuffle through the region's forests are so radioactive that the country has ruled them unsafe to eat—but why these animals are so contaminated has proved a puzzle. The enduring radioactivity of Bavaria's boars has traditionally been blamed on the 1986 meltdown of the Chernobyl nuclear power reactor, some 1300 kilometers away, but in a new study published recently in Environmental Science & Technology, scientists report that at least some of the radioactive elements in the bodies of the boars are likely the result of fallout from atomic bombs that detonated in our atmosphere more than 60 years ago."
George Harrison put his house up as collateral so Monty Python could make Life of Brian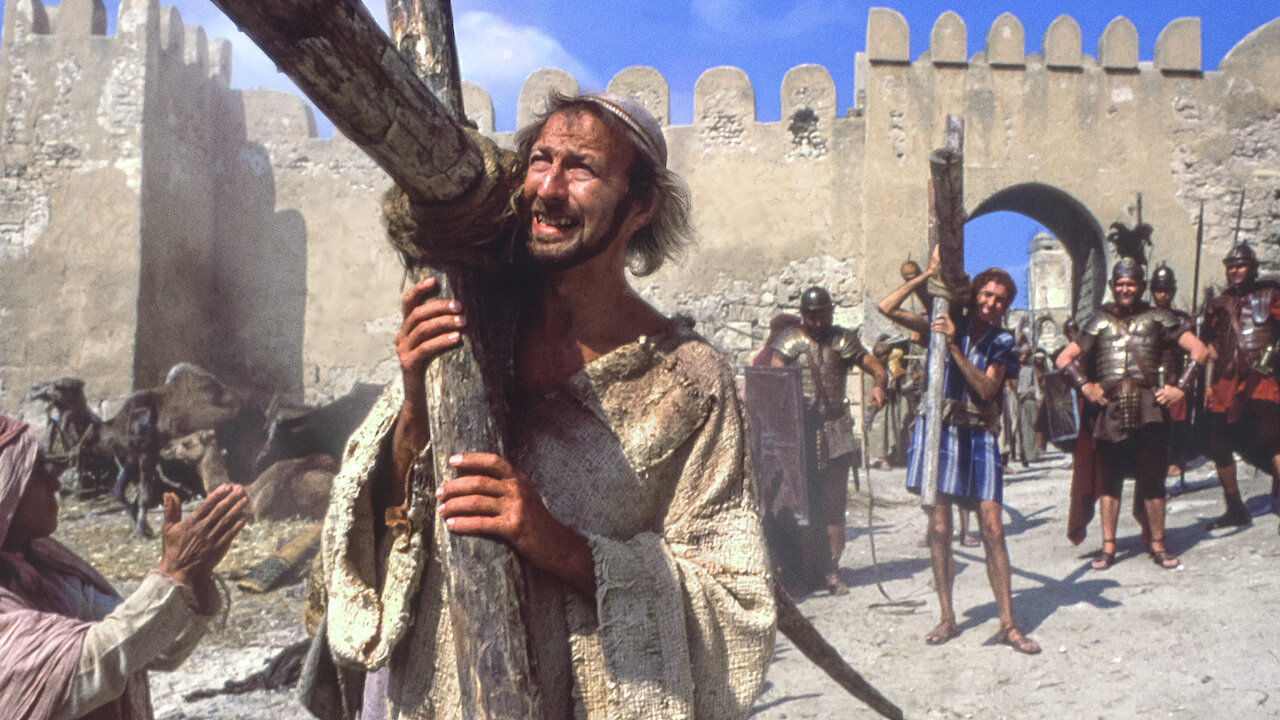 From the Los Angeles Times: "It was the late-1970s, and producer John Goldstone and Monty Python's Flying Circus founding member Eric Idle trekked across the Atlantic with caps in hand to scramble together the money to make "Monty Python's Life of Brian." EMI Films had summarily backed out of the project. Some of the Python crew had become friendly with George Harrison over the years, "so Eric said 'Why don't we see whether George could help?" Goldstone remembered. "We went to his house in the Hollywood Hills, and he said, 'Yeah, I'll do it.' And that was it." Harrison put his English estate, Friar Park, up as collateral against a bank loan that covered the other half of the film's $4-million budget."
Editor's note: If you like this newsletter, I'd be honoured if you would help me publish it by contributing whatever you can via my Patreon. Thanks!
What it's like to live alone on a deserted island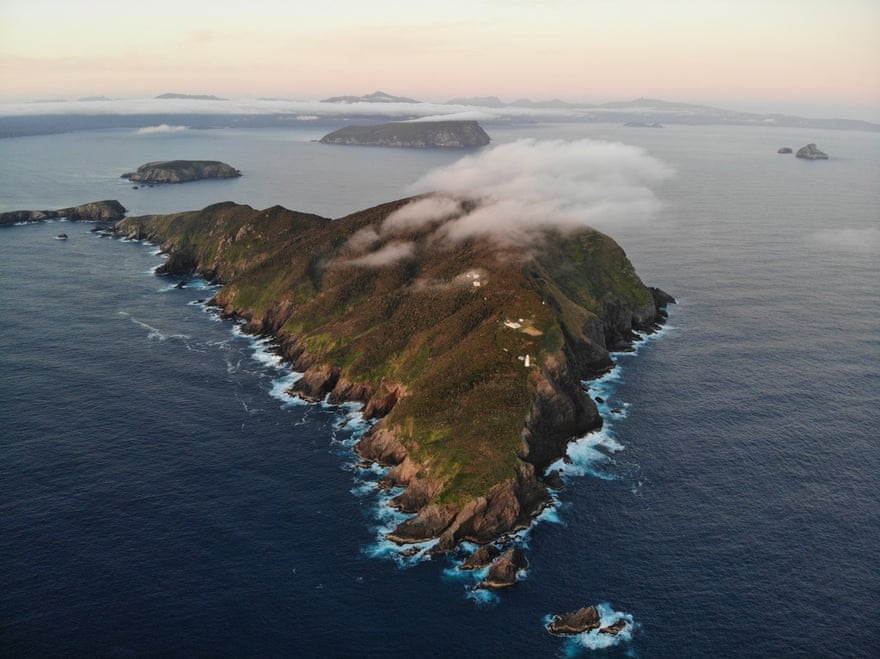 From Emine Saner for The Guardian: "Chris Lewis, 43, didn't intend to be stranded alone on an island, but when Covid hit during his walk of Britain's coastline, he was in Shetland. Someone offered him and his dog, Jet, the use of a basic house on Hildasay, an uninhabited island more than a mile off the mainland. It had no running water, gas or electricity. He thought he would be on the island for three weeks or so, but he ended up living there for three months. He collected firewood and built ovens around the island, depending on that day's wind direction. A boat would come every two or three weeks, weather allowing, to deliver coal and fresh water – he would have to lug it to the other side of the island – but Lewis lived largely off foraged food. On some days, he could catch lobsters in shallow water, but mainly he survived by eating whelks and limpets."
Piecing together the history of Philadelphia's lost Hotel Majestic
From Anthony Cedrone: "On the bleak autumn Saturday of November 7, 1903, American businessman, inventor, and art collector, William Lukens Elkins, died in his summer home at the age of 71. Over the course of his life, Elkins operated a produce business, founded one of the first oil refineries in Philadelphia, and partnered in multiple street car and railway companies across the east coast; all grand endeavors that allowed him to become incredibly wealthy. Only eight miles away from his home, at the intersection of Broad and Girard streets in downtown Philadelphia, Elkins owned a beautiful brownstone mansion that was built in 1892. The mansion was sold to an Adolph Segal, who began making plans to convert the mansion into a hotel. It would include a luxurious cafe, a pipe organ, an art gallery, the most elaborate grotto in the United States, and much, much more. It would be magnificent. It would be monumental. It would be majestic."
The strange tale of Karolina Olsson, the woman who allegedly slept for 32 years
From Kaushik Patowary for Amusing Planet: "On the small island of Oknö near Mönsterås, Sweden, a young girl named Karolina Olsson went to bed in 1875 complaining of a toothache. She wouldn't wake up until three decades later, or so the story goes. After spending one month at the infirmary, Karolina was sent back to her home. She wouldn't be examined again by a doctor until after she woke up in 1908— a full 32 years after she went to sleep. Two years after she woke up, a Stockholm-based doctor named Harald Fröderström visited her and spent a lot of time trying to understand what had really happened to her. Fröderström learned from the two brothers that in all the years, they had never seen their sister leave the bed. However, the father said that on a few occasions he saw her crawl on the floor on all fours and on at least three occasions heard her speak."
Solving the mystery of who painted the cover art for the book A Wrinkle in Time
From Amory Sivertson and Emily Jankowski at WBUR: "A couple years ago, as the writer Sarah Elizabeth was working on her book, "The Art of Fantasy" (out September 12th), a particular illustration kept popping into her mind's eye. It was the cover for the 1976 Dell/Laurel Leaf paperback edition of Madeleine L'Engle's classic sci-fi/fantasy novel "A Wrinkle in Time." She wanted to include the piece in her book, but she didn't know who the artist was. She thought she would likely find it in the first page of Google results, but the answer isn't on any page of google, or any page of the physical book itself — not the copyright page where the rest of the credit information is, not the front or back cover. Sarah posed the question in the Unresolved Mysteries subreddit. "This would be the kind of thing that the folks over at Endless Thread would have a field day over," someone commented. And, indeed we did! In this episode, Amory uncovers the artist."
A Murano glass-blower makes the horse from the Ferrari logo
From Massimo on Twitter