Prison can be a hostile place. And then the birds came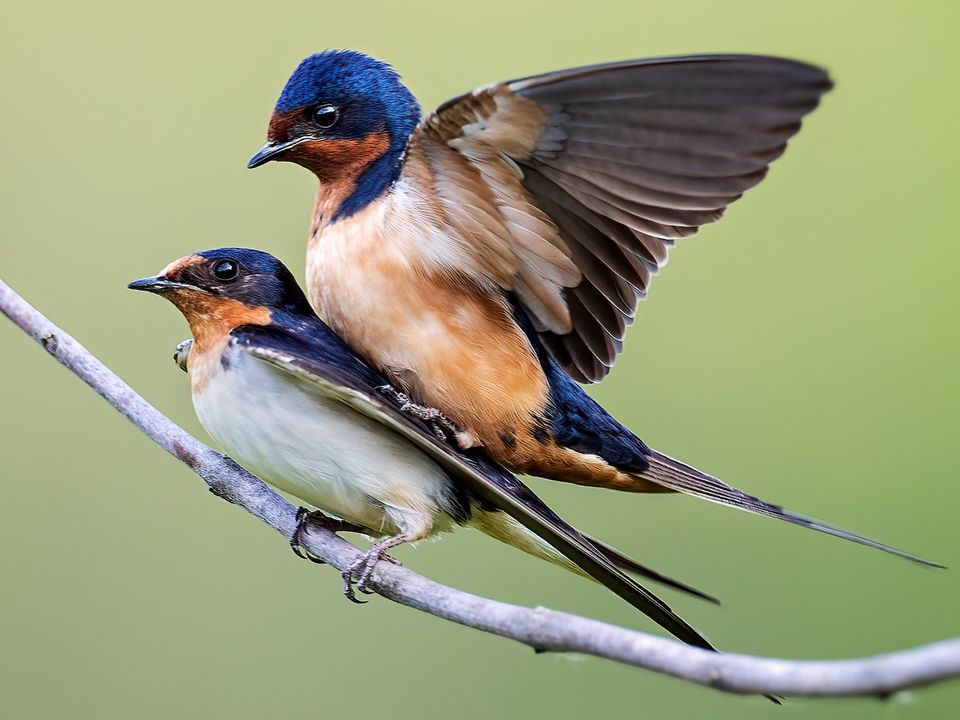 From Christopher Blackwell for The Appeal: "Last month, a tiny, colorful barn swallow and her partner began building a nest outside a window at the prison where I am incarcerated. The brightly colored birds worked diligently, assembling their nest one beakful of mud at a time. All the guys in my unit were immediately entranced by the glimpse of nature we so rarely get to experience. In prison, guys act tough and move carefully within a highly segregated environment. But once those birds planted themselves outside our window, those barriers melted away. The dayroom was packed, with guys from different gangs and races squeezing in together to observe the swallows at work. We watched their every move, pointing, laughing, and yelling like we were close friends."
What's the world's oldest language? Experts disagree
From Lucy Tu for Scientific American: "The globe hums with thousands of languages. But when did humans first lay out a structured system to communicate, one that was distinct to a particular area? Scientists are aware of more than 7,100 languages in use today. Nearly 40 percent of them are considered endangered, meaning they have a declining number of speakers and are at risk of dying out. Some languages are spoken by fewer than 1,000 people, while more than half of the world's population uses one of just 23 tongues. Tracing the oldest language is "a deceptively complicated task," says Danny Hieber. One way to identify a language's origins is to find the point at which a single tongue with different dialects became two entirely distinct languages, such that people speaking those dialects could no longer understand each other."
The origin of Germany's "cow chapels"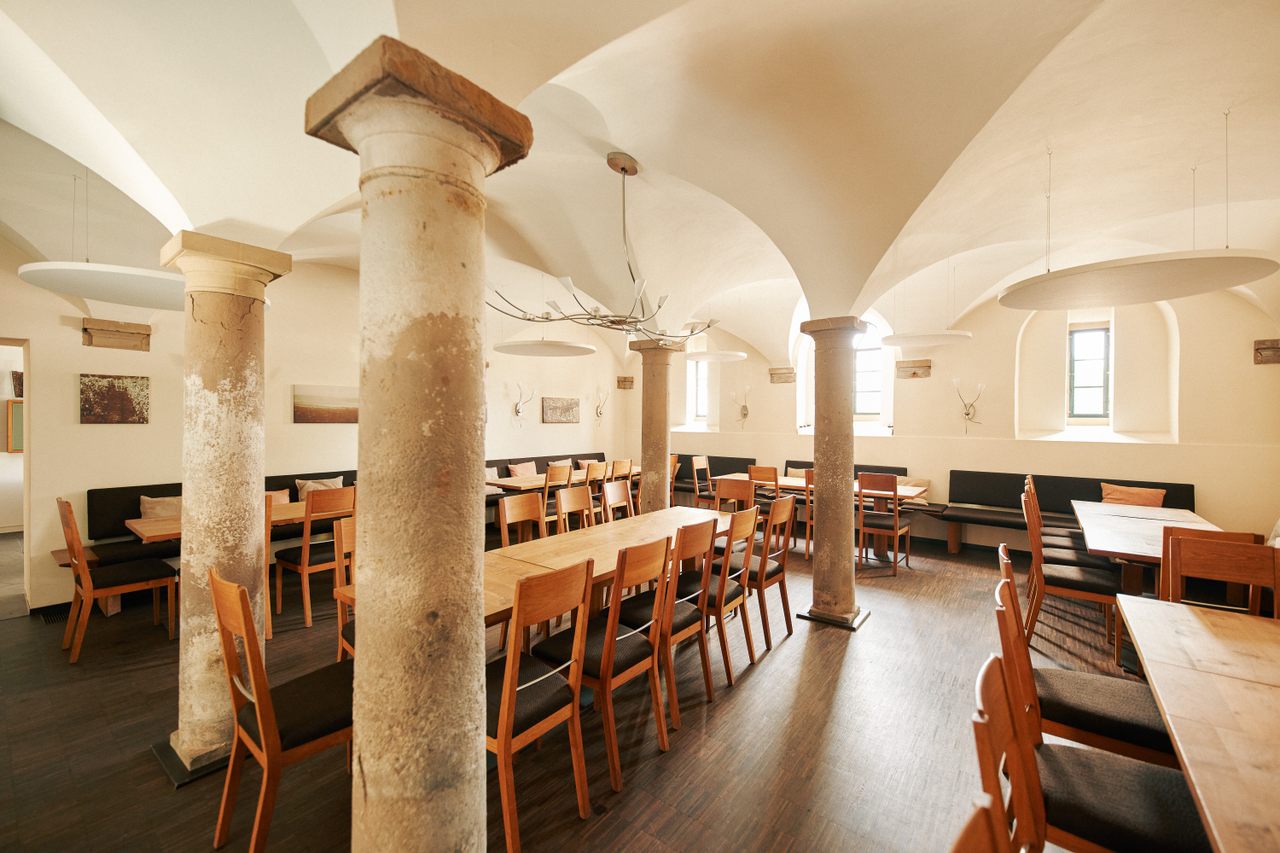 From Christie Dietz for Atlas Obscura: "The restaurant at Wasem, a fourth-generation family winery in Germany's largest wine region, Rheinhessen, is simply yet stylishly furnished. The pillars and arched ceiling give the restaurant a distinctly religious atmosphere, but the original building—erected in 1858—was never frequented by churchgoers. It housed cows. It all began with the French Revolution. When Rheinhessen was occupied by Napoleon's troops, the introduction of French law led to the secularization and dispossession of church buildings and land. Many former tenant farmers were able to acquire land they had previously leased as freehold property. And if that land had abandoned church halls or monastery refectories, they converted them into stables, and moved in their pigs and cows."
Oppenheimer often used Sanskrit verses, but not the way the movie depicts it
From Vasudha Narayanan at The Conversation: "A scene in the film "Oppenheimer," in which the physicist is quoting a Bhagavad Gita verse while making love, has upset some Hindus. The information commissioner of the Indian government, Uday Mahurkar, said in an open letter the scene was a "direct assault on religious beliefs of a billion tolerant Hindus" and alleged that it amounted to "waging a war on the Hindu community." He also said that it almost appeared to be "part of a larger conspiracy by anti-Hindu forces." It is hard to say how many Hindus were offended by the Gita quote in a sexually charged scene, but there were those who disagree with Maharkur's tweet."
One man is trying to bring back the days when computers were made of wood
From David Pierce at The Verge: "McNamara calls his device the Mythic I. It's a sweeping, curved object that starts with a leather palm rest before sloping sharply upward like dunes on a beach, then gently cresting down again in the back. Oh, and it's almost entirely made of wood. McNamara spent months sourcing the right maple and walnut, slowly chiseling with hand tools until the coarse boards turned into the gently curving waves in the final product. He scoured the internet for just the right keyboard, just the right leather for the palm rest, just the right screen, just the right internals to make exactly the computer he wanted and nothing else."
A stroke took her ability to speak at thirty, but AI is helping to restore it
From Pam Belluck for the New York Times: "At Ann Johnson's wedding reception 20 years ago, her gift for speech was vividly evident. In an ebullient 15-minute toast, she joked that she had run down the aisle, wondered if the ceremony program should have said "flutist" or "flautist" and acknowledged that she was "hogging the mic." Just two years later, Mrs. Johnson — then a 30-year-old teacher, volleyball coach and mother of an infant — had a cataclysmic stroke that paralyzed her and left her unable to talk. On Wednesday, scientists reported a remarkable advance toward helping her, and other patients, speak again, as implanted electrodes decoded Mrs. Johnson's brain signals."
These bananas are blue and taste like vanilla
From Science Girl on Twitter