Iranian clerics want to use AI to help them issue fatwas faster
From Middle East Monitor: "In an effort to modernise while maintaining its Islamic character, Iran is exploring the use of artificial intelligence to assist its religious seminaries. The initiative is centred in the holy city of Qom, home to half of its 200,000 Shia clerics and Iran's foremost hub of Islamic learning. The clerical establishment sees AI as a way to be more responsive to calls for progress while holding onto traditional values. Qom's seminaries hope advanced technology can help parse Islamic texts faster and allow religious rulings, known as fatwas, to keep pace with Iran's rapidly evolving society. "Robots can't replace senior clerics, but they can be a trusted assistant that can help them issue a fatwa faster," Mohammad Ghotbi, who heads a tech group in Qom, is reported saying in the Financial Times. While Qom's clerics have protected traditional values, Iranians increasingly demand technological progress, Ghotbi said."
In the 1820s, a boat full of scientists set off to build a utopia in Indiana called New Harmony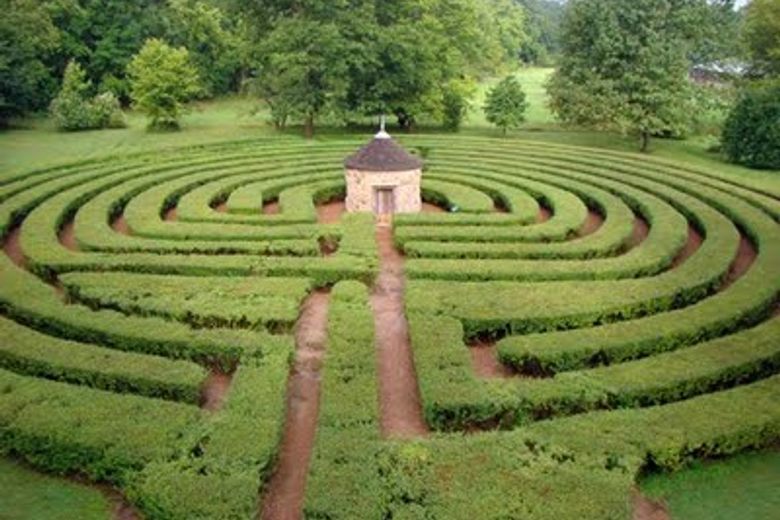 From Matthew Wills at JSTOR Daily: "In the winter of 1825–1826, the president, librarian, and several members of the Philadelphia Academy of Sciences headed west from Pittsburgh on the Ohio River. Academy President William Maclure, "father of American geology," had gathered them all aboard the keelboat Philantropist [they used the French spelling]: scientists, artists, musicians, and educators, some bringing along their students, and all were eager to settle in Robert Owen's New Harmony community on the Indiana frontier. Owen described it as a "Boatload of Knowledge." A Welsh-born Scottish textile mill owner, social reformer, utopian, and early socialist, the already-renowned Owen wanted to establish a "New Moral World" in the New World, a world of enlightenment and prosperity leading to human happiness."
Research shows that crows can use statistical reasoning to make choices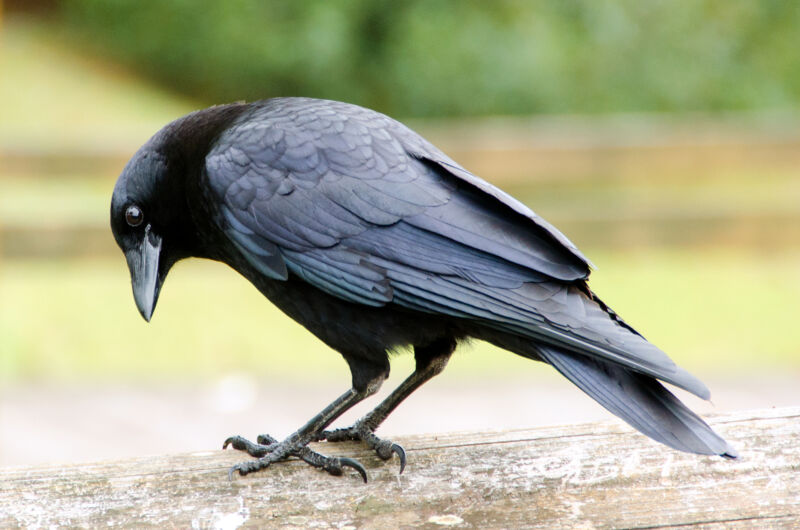 From Kenna Hughes-Castleberry at Ars Technica: "Ornithologists and animal behaviorists have found crows doing various "intelligent" activities, such as using twigs as tools to extract bugs from tree bark. Some experts have even classified corvids as having the same intelligence as a 7-year-old child. Beyond using tools, corvids can also do basic mathematical functions, like adding or subtracting. "In the scheme of the natural world, very few animals are demonstrated to possess much in the way of mathematical intelligence (beyond basic numerical discrimination)—things like numerical competence, an understanding of arithmetic, abstract thinking, and symbolic representation," explained Dr. Kaeli Swift, a postdoctoral researcher in bird behavior. In a recent study, researchers from the University of Tübingen found for the first time that crows can perform statistical reasoning."
Editor's note: If you like this newsletter, I'd be honoured if you would help me by contributing whatever you can via my Patreon. Thanks!
Personal ads seeking connections from the nineteenth century New York Herald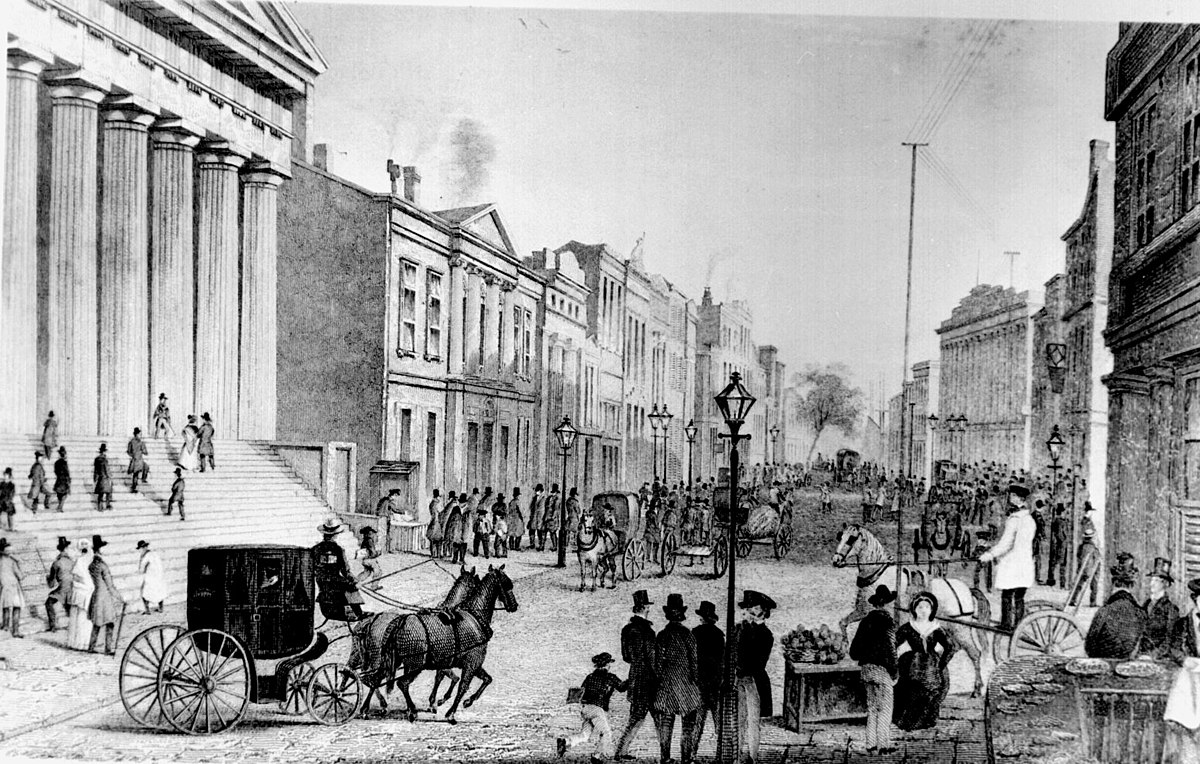 From Futility Closet: "WILL THE YOUNG LADY, WITH CURLS, WEARING a straw bonnet, and I think plaid shawl, and who carried a Herald in her hand, and who came down Park row to Broadway, and down Broadway to Dey street, turning into Dey street about 11 o'clock yesterday, and who in Dey street met and spoke to a gentleman and then went into a fur store in Dey street, near Greenwich, oblige the gentleman who stood on the opposite side of Dey street, as he very much desires an acquaintance? AN INTRODUCTION IS EARNESTLY SOLICITED OF the young lady or her friends or family, by the gentleman and his mother who stopped their carriage Friday morning to assist a young lady who had jumped from a stage she had just entered, corner 5th av. and 39th st., to rescue the old gentleman who had fallen in the roadway."
In Montenegro's Lazy Olympics, competitors see who can stay in bed the longest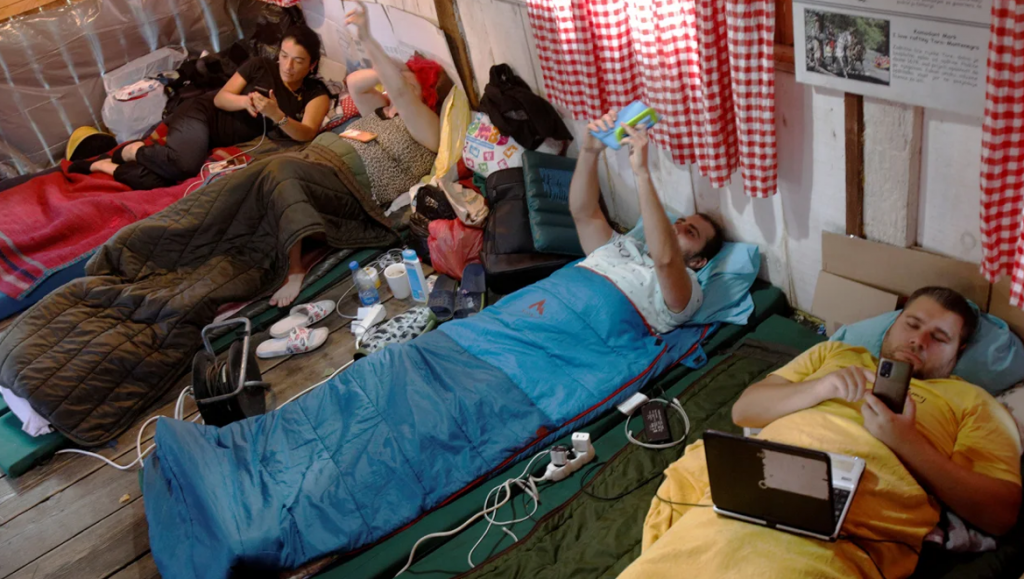 From Dan Lewis at Now I Know: "Montenegro is a tiny, often overlooked nation in Eastern Europe that is home to only 600,000 people. And the people of Montenegro have long labored under the reputation for being lazy. So starting in 2011, a resort owner named Radonja Blagojevic decided to put the myth to the test. He organized a new event, colloquially referred to as the Lazy Olympics. The competition has exactly one event: an endurance test to see who can stay in bed the longest. Blagojevic lines a room with thin mattresses and invites people to lie down for as long as they can, with the winners getting a cash prize — €1,000, or about $1,055. Before this year, the rules were simple: if you got up (or even sat up), you lost. The record coming into this year? 117 hours. This year, organizers added three meals a day and the ability to go to the toilet, and the event has been going for close to two months with four contestants remaining."
Moby Dick was inspired by a sperm whale that attacked and sank a ship in 1820
From Wikipedia: "Essex was an American whaling ship from Nantucket, Massachusetts, which was launched in 1799. On 20 November 1820, while at sea in the southern Pacific Ocean under the command of Captain George Pollard Jr., the ship was attacked and sunk by a sperm whale. Thousands of miles from the coast of South America with little food and water, the 20-man crew was forced to make for land in the ship's surviving whaleboats. After a month at sea they landed on the uninhabited Henderson Island. Three of the crew elected to stay on the island, from which they were rescued in April 1821, while the remaining seventeen set off again for the coast of South America. The men suffered severe dehydration, starvation, and exposure on the open ocean, and the survivors eventually resorted to cannibalism. The tragedy attracted international attention, and inspired Herman Melville to write his 1851 novel Moby-Dick."
George R. R. Martin wrote the Game of Thrones books using an MS-DOS program
From Trung Phan on Twitter: "Every letter of the first 5 books was typed on an MS-DOS program called WordStar 4.0. The text editor was released in the mid-1980s and he saves progress on floppy disks."