Inside a luxury hotel in Afghanistan run by the Taliban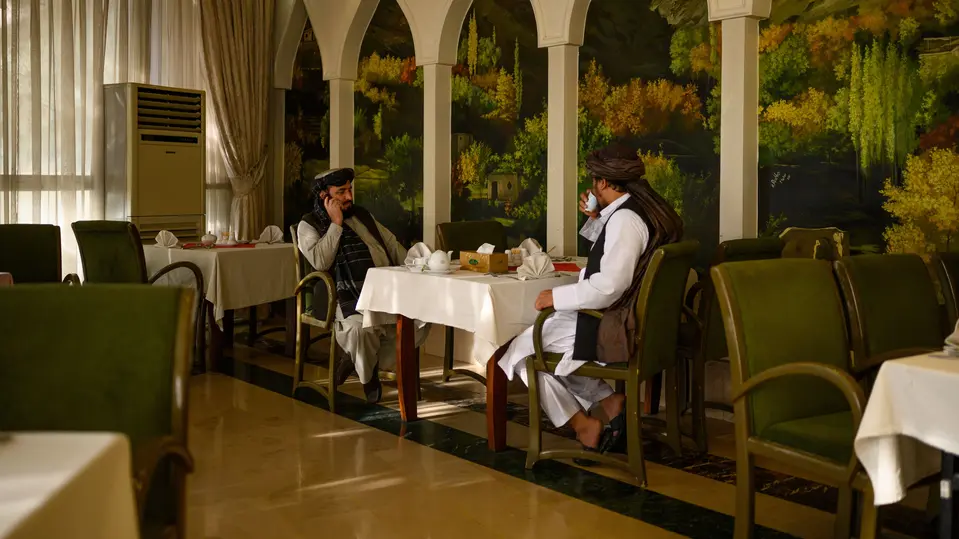 From Andreas Babst for Neue Zircher Zeitung: "In 1969, the Intercontinental Hotel, Afghanistan's first luxury hotel, opened. It was built in a time that feels much further away than the year suggests. Afghanistan was at war for more than forty years. Rulers came and went, and every one of them was here, at the Intercontinental. Its former luxury has faded, but the Intercontinental has remained a symbol: Those who rule Kabul rule Afghanistan, and those who rule Kabul rule the Intercontinental. Today, the hotel is run by the Taliban. The new government is forcing Taliban and non-Taliban to work together – in the administration and in government-related businesses. Young men share an office with young fighters they once feared, and young fighters sit next to young men they once despised. A lot depends on this experiment."
The first algorithmically generated music was developed in the seventeenth century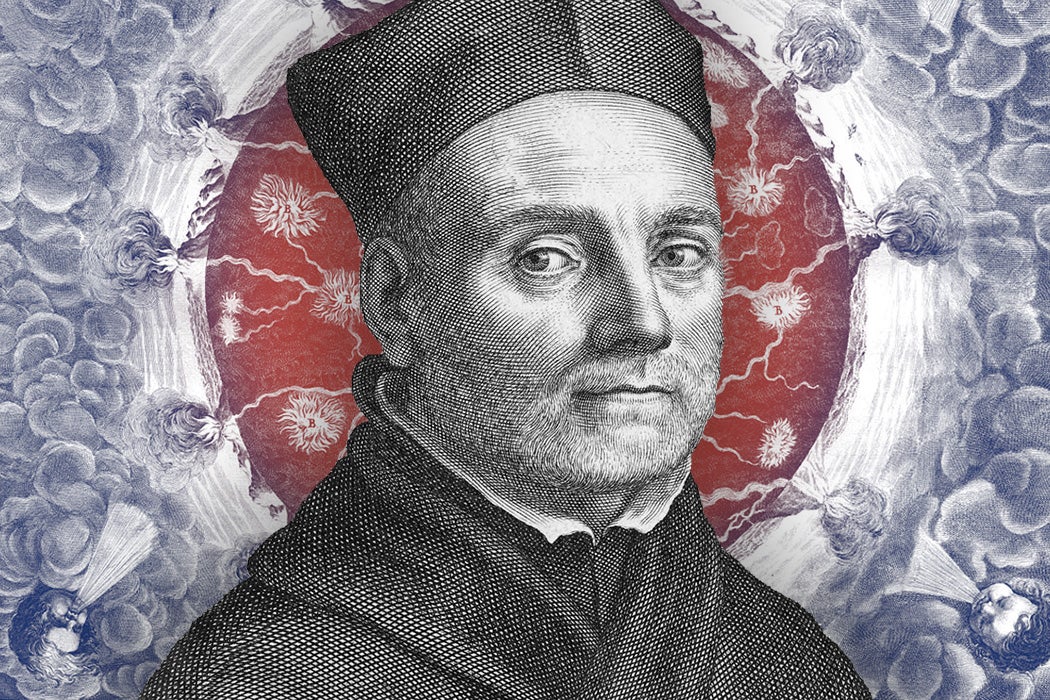 From Amelia Soth for JSTOR Daily: "The first device for algorithmically composing music comes to us surprisingly early: in the 1600s. Looking something like an overcomplicated and miniaturized chest of drawers, it allowed even complete amateurs to compose four-part church music. They could start with a text in verse to set to music, choose whether they wanted music in a simple or florid style, and the rest was achieved by mixing and matching the entries carved into the device's many little wooden tablets, ultimately converting the results into musical notes. Only a few examples of the device, known as the Arca musarithmica or "Musical Ark," remain today. The famous diarist Samuel Pepys owned one, as did Ferdinand III of the Holy Roman Empire. The idea for the device came from polymath and all-around oddball Athanasius Kircher."
In France, a group is building a medieval castle using tools from the 13th century
From Eleanor Beardsley for NPR: "Deep in a forest of France's Burgundy region, a group of enthusiasts is building a medieval castle the old-fashioned way — that is, with tools and methods from the late 13th century. Some of those working here are heritage trade craftspeople, others are ardent history buffs, but all say they share a deep respect for nature and the planet, and a desire to return to simpler times. The idea to build Guédelon was born in 1995 among three friends, residents of the area, who are also history buffs and nature lovers. One of the three owned a nearby 17th century château and was involved in work to restore different castles in the area. After finding and purchasing the original 27 acres of land in a forest near a centuries-old abandoned quarry and water (necessary ingredients), the co-founders got a construction permit and, in 1997, laid the first stones."
Editor's note: If you like this newsletter, I'd be honoured if you would help me by contributing whatever you can via my Patreon. Thanks!
Miles off the Florida coast lie half a dozen houses on stilts, remnants of a shady past
From Geoff Managh for The Atlantic: "Biscayne Bay is home to a curious collection of stilt houses, perched on sand flats a mile offshore from the Cape Florida lighthouse. There are currently seven stilt houses in total, but this number has been whittled down from an all-time high of twenty-seven structures in the 1960s. Although the details are murky, legend has it that Stiltsville's first shack was built by "Crawfish" Eddie Walker in 1933. In addition to bait, beer, and crawfish chowder, Eddie's island kingdom also offered gambling, which was apparently legal if located at least one mile offshore. by the late 1930s and early 40s, we learned, Crawfish Eddie's gambling shack was joined by a handful of other social clubs, whose members also appreciated the legal leeway that came with distance from the mainland. The Quarterdeck, for instance, welcomed Miami's wealthy and well-connected for drinks and, rumor has it, more."
Residents of this island in North Carolina speak a dialect similar to Elizabethan English
From Brian Carlton for the BBC: "I'd never been called a dingbatter until I went to Ocracoke for the first time. I've spent a good part of my life in North Carolina, but I'm still learning how to speak the 'Hoi Toider' brogue. The people here just have their own way of speaking: it's like someone took Elizabethan English, sprinkled in some Irish tones and 1700s Scottish accents, then mixed it all up with pirate slang. But the Hoi Toider dialect is more than a dialect. It's also a culture, one that's slowly fading away. Located 34 miles from the North Carolina mainland, Ocracoke Island is fairly isolated. You can't drive there as there are no bridges, and most people can't fly either as there are no commercial flights. In the early 1700s, that meant Ocracoke was a perfect spot for pirates to hide, as no soldiers were going to search 16 miles of remote beaches and forests for wanted men."
An episode of Peppa Pig about how spiders can't hurt you was pulled off the air in Australia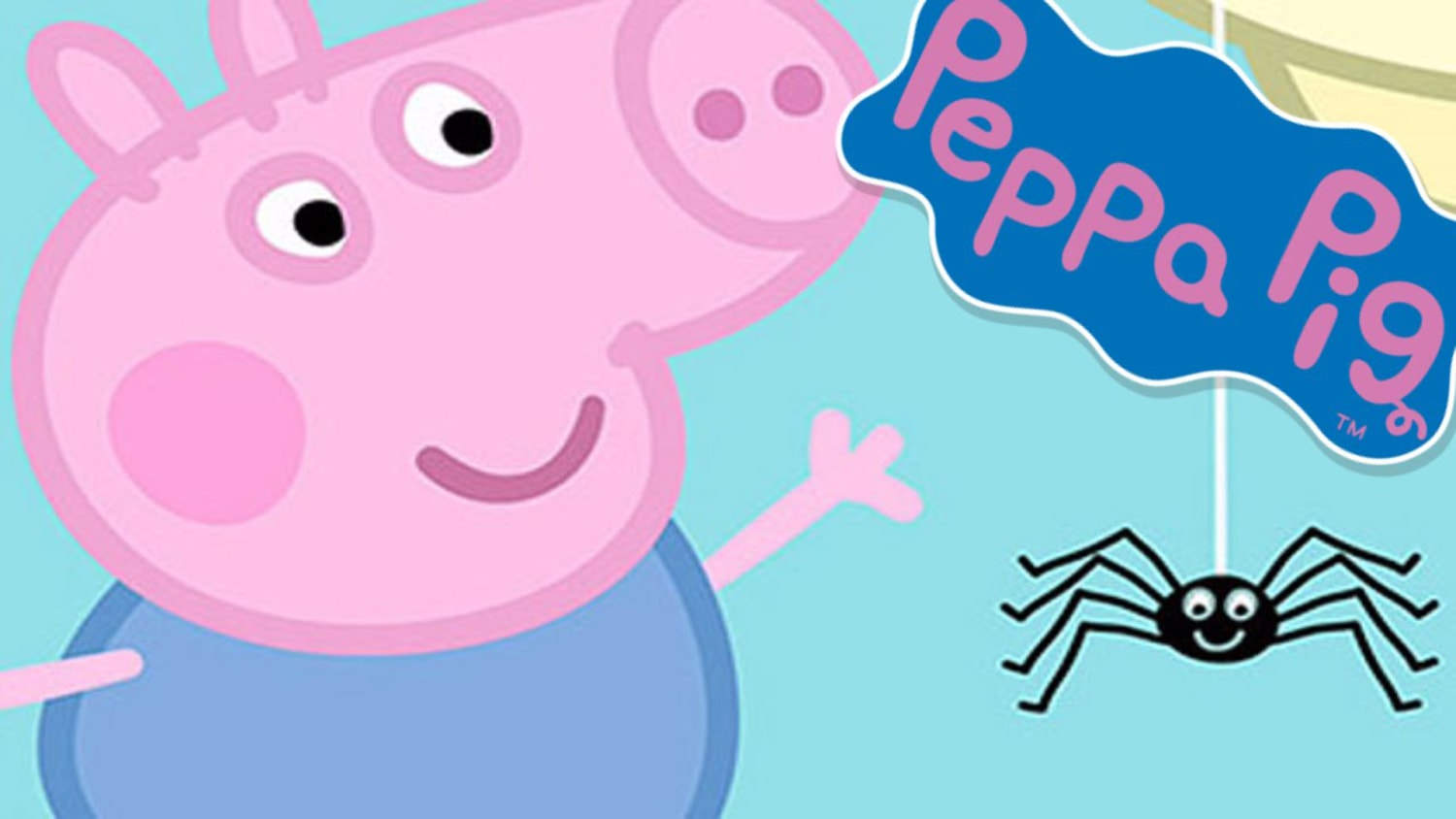 From Namaan Zhou for The Guardian in 2017: "A controversial episode of Peppa Pig was pulled off the air in Australia for a second time, after complaints it told children to pick up and play with dangerous spiders. Mister Skinny Legs, a 2004 episode of the popular children's show, was removed from online publication by the national public broadcaster, the ABC, in 2012 for sending the "inappropriate" message that spiders were friendly and not to be feared. In the offending episode, Daddy Pig tells a frightened Peppa that spiders are "very very small" and "can't hurt you" after the eponymous arachnid enters her room. The children are then depicted picking the spider up, tucking it into bed and offering it some tea. This advice from the British-produced show was deemed to be "inappropriate for Australian audiences" and the ABC banned it."
Watch someone play the "photoplayer," an automated mechanical orchestra
From Massimo on Twitter: "Before movies had sound, playing background music was key for developing a particular mood for a certain scene. The photoplayer, an automatic mechanical orchestra, was frequently used by theaters"