I was an athlete, now I'm in a wheelchair due to long Covid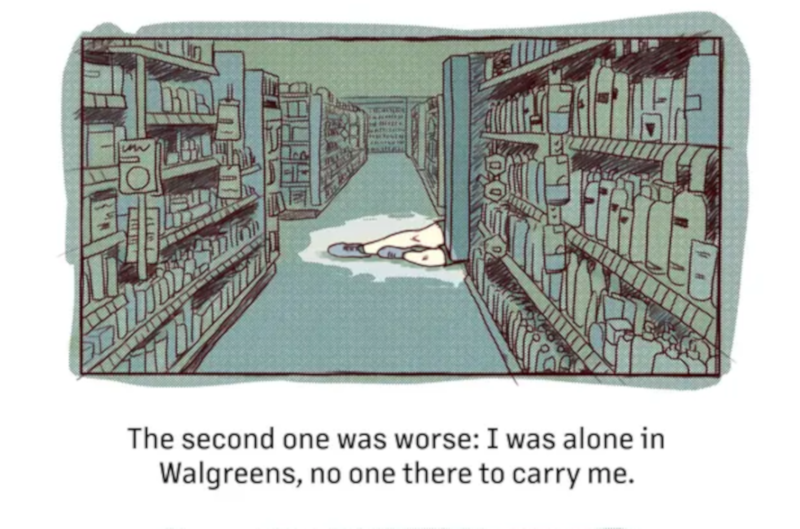 In this illustrated first-person account for The Guardian in the UK, Savannah Brooks talks about how the effects of "long COVID" have impacted her life: "I was five when I started playing soccer; thirteen when I started playing lacrosse; seventeen when I started kickboxing; twenty-seven when I started instructing boxing classes. I am 30 now and have been suffering from long COVID for six months. I can barely walk a handful of blocks without getting that telltale tunnel vision, muted hearing, and sweats and shakes that tell me: Shit, you're going to pass out. My central nervous system is fritzing, my heart rate is hitting 140, if I don't sit down right now, gravity isn't going to give me a choice."
Same-sex couples from China are getting married in Utah over Zoom
Xu Yanzhou and Zhu Xiaoming had a beautiful wedding. In front of flowers and candies, they exchanged vows reflecting on their five-year relationship, moving guests to tears. The pair put bangles on each other's wrists. An officiant legally pronounced them husband and husband. But little else was typical of a traditional Chinese wedding. The happy couple stood in their living room in Guangzhou, China, where same-sex marriage is illegal. The ceremony took place at midnight. And the officiant, appearing on Zoom, was in Utah. "My first challenge to you is to choose each other each day and choose to be happy," the 69-year-old officiant, Ben Frei, said in the video conference, as guests posted congratulatory messages in Chinese in the Zoom chat box.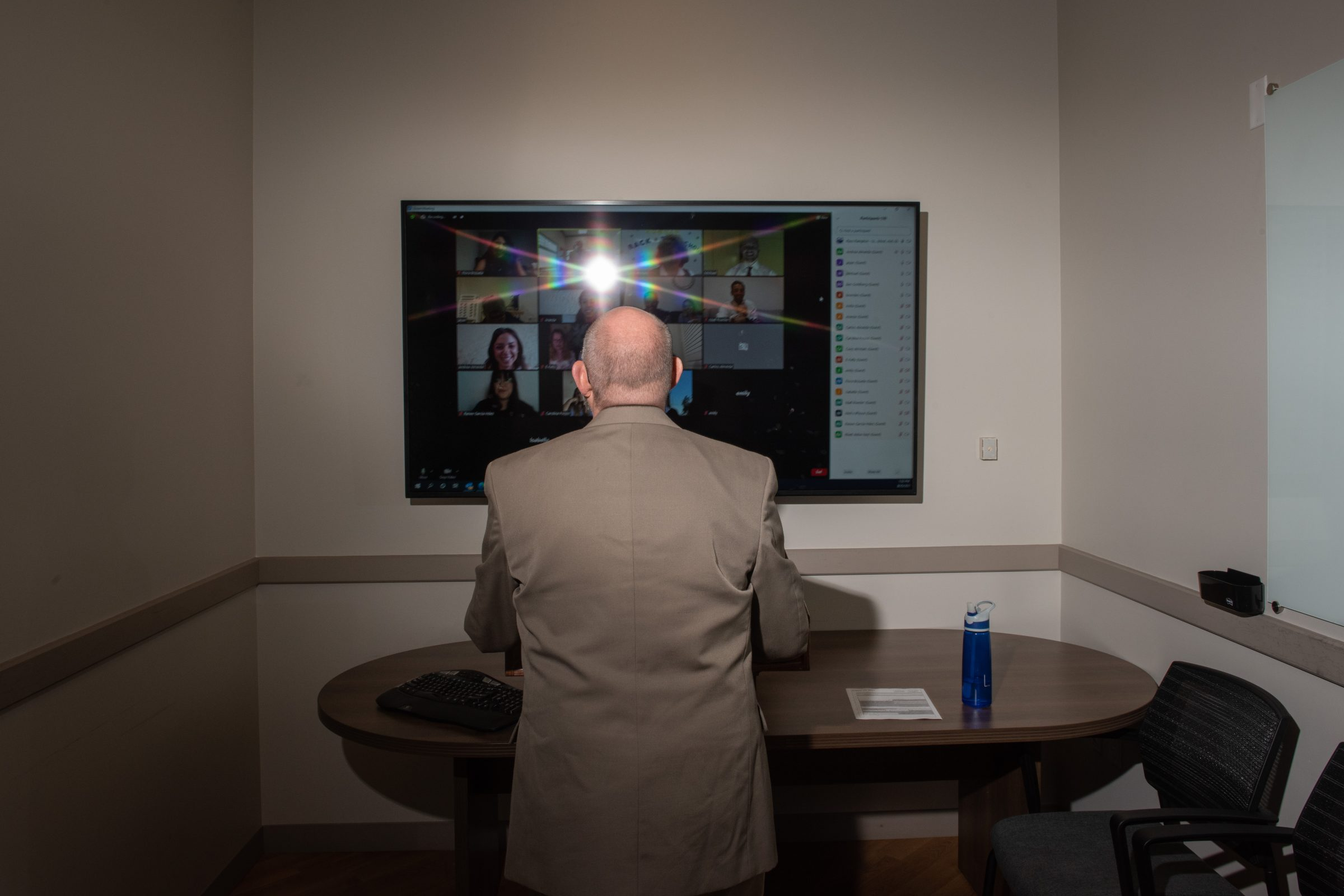 For the price of a suburban home, you get a Scottish island with a lighthouse
Pladda Island, a private island with its own lighthouse, has just gone on the market for about $426,267 US. The island is located less than a mile from the Isle of Arran and consists of nearly 28 acres of land. The lighthouse was first installed in 1790; it became fully automated in the 1990s and is now remotely monitored by the Northern Lighthouse Boards Headquarters, located in Edinburgh. The former lighthouse keeper's home also includes two living rooms and a bathroom, as well as a kitchen and freezer room. The real estate listing notes that the house hasn't been used in recent years and "needs to be upgraded."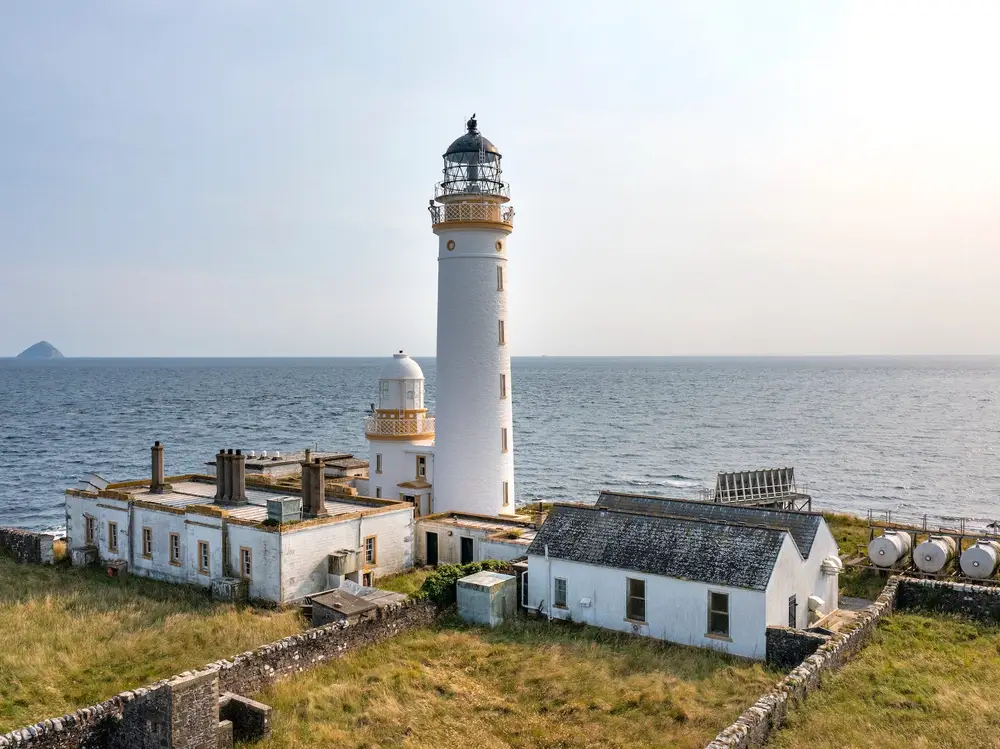 A new experimental quantum computing network opens in Brooklyn
Two corners of Brooklyn's historic Navy Yard will be connected by a small test bed for quantum networking, a first step toward a future "quantum internet" that promises to transform computing and make communications untappable. The effort will join dozens of experiments around the US, Europe, and China, but would be the first commercial quantum network in the country, and the first to use only small, room-temperature devices. In addition to testing a protocol for sharing quantum information across conventional fiber-optic lines, the 12-person startup will use the network to test a group of quantum networking hardware that can fit into the server racks of existing telecom buildings.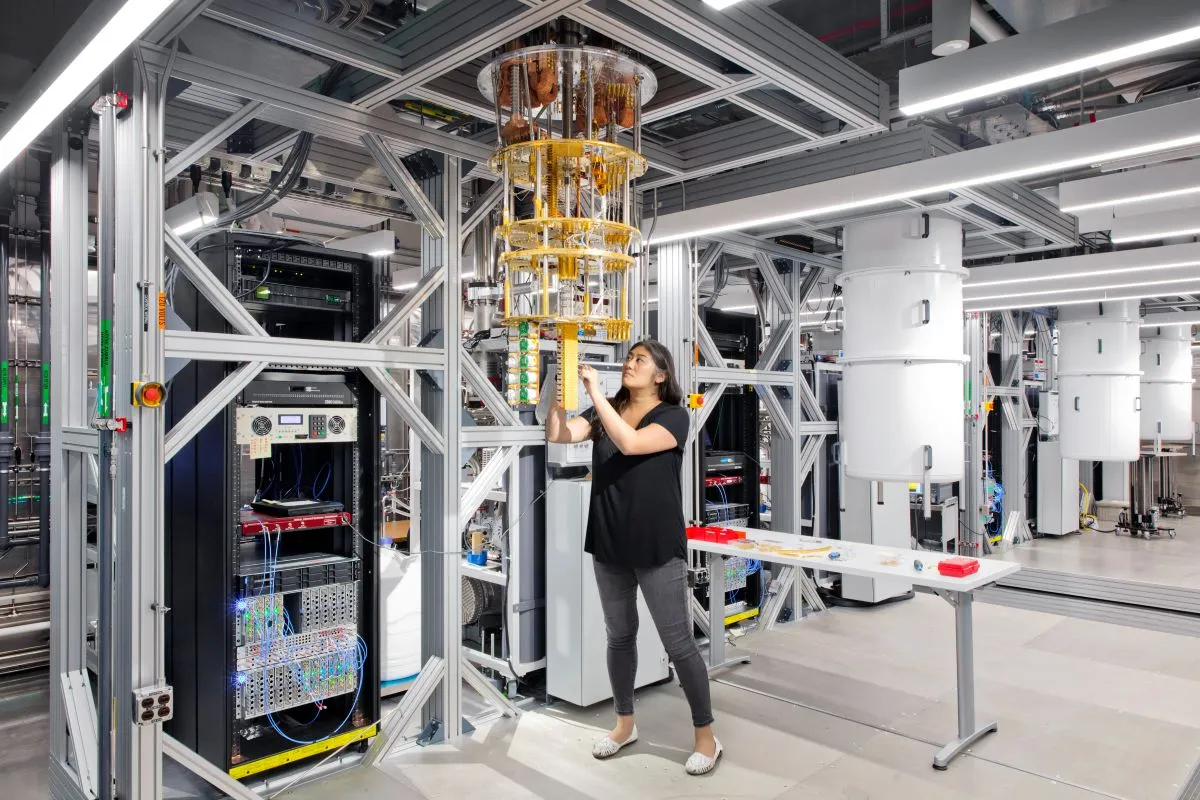 The curious case of the disturbing "demon wall" in a Norwegian church
The demons are tiny, and legion. Scowling, tongue-flicking devils, no bigger than a thumbnail, and strange animals pile together in a tangle, each smaller than the next. The story of how the demonveggen, or demon wall, came to be is as strange and disturbing as the mural itself. It's a tale of scandal, fraud, and possible madness that begins with Gerhard Gotaas, one of Norway's leading conservators of the mid-20th century. But in 1940, when he entered a small village church in Sauherad to restore centuries-old artwork, he saw demons. Researchers determined earlier this year that, instead of reviving a 17th-century painting, Gotaas actually spent two years creating a monstrous mural from his own imagination.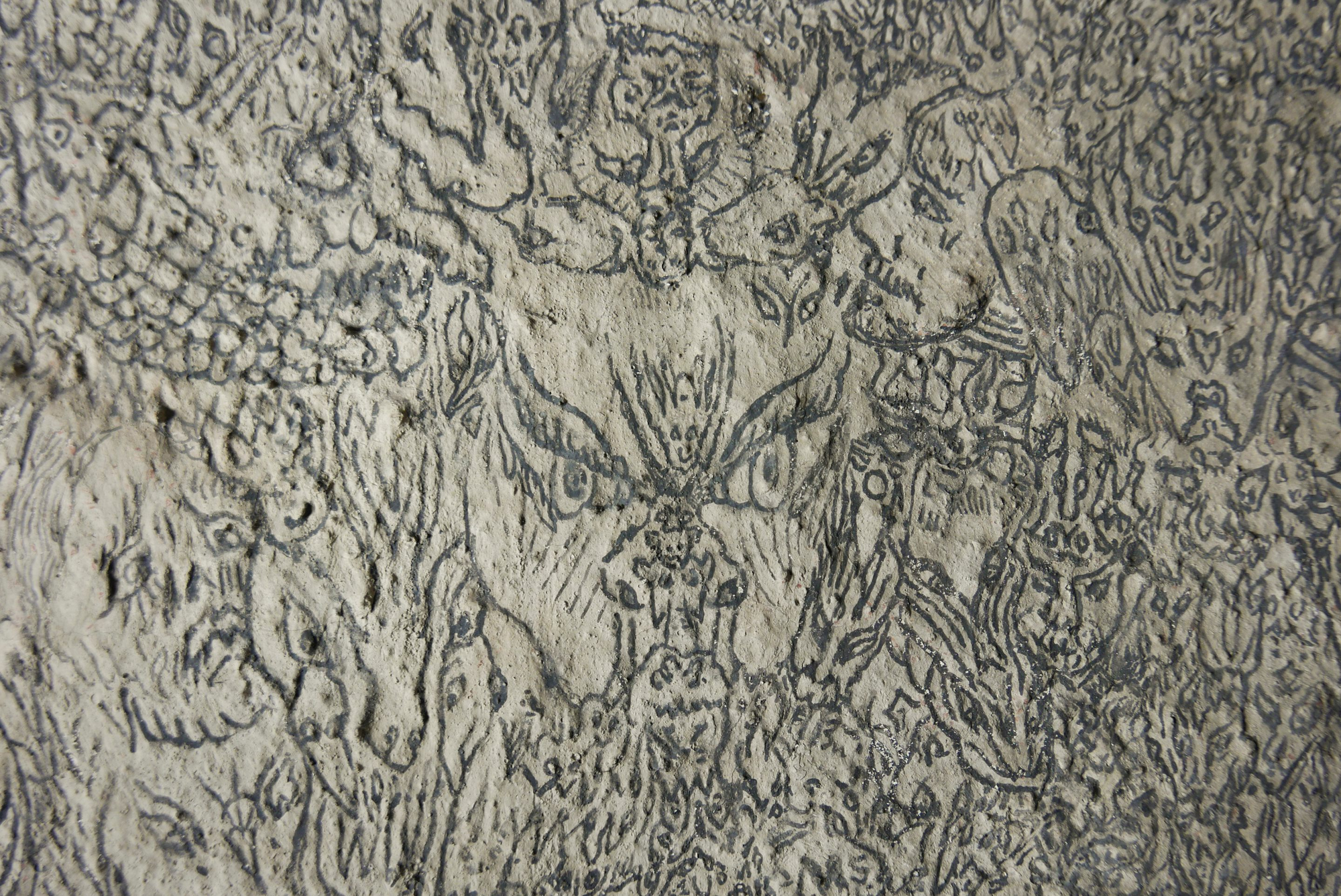 This Danish political party is led by an AI
The Synthetic Party, a new Danish political party with an artificially intelligent representative and policies derived from AI, is eyeing a seat in parliament as it hopes to run in the country's November general election. The party was founded in May by the artist collective Computer Lars and the non-profit art and tech organization MindFuture Foundation. The Synthetic Party's public face and figurehead is the AI chatbot Leader Lars, which is programmed on the policies of Danish fringe parties since 1970 and is meant to represent the values of the 20 percent of Danes who do not vote in the election. Leader Lars won't be on the ballot anywhere, but the human members of The Synthetic Party are committed to carrying out their AI-derived platform.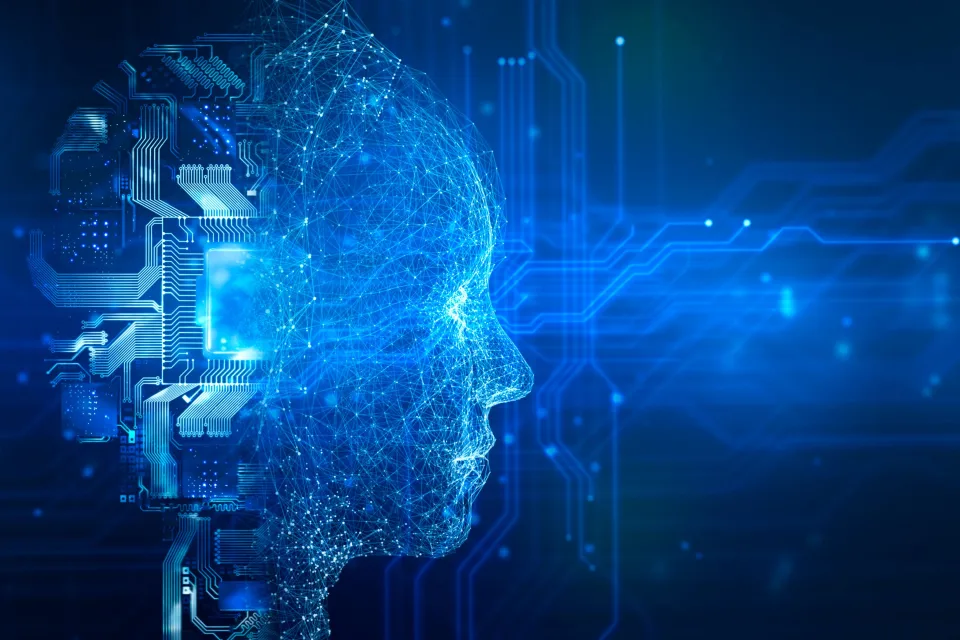 Watch a machine-learning engine generate realistic landscapes