The women who delivered library books on horseback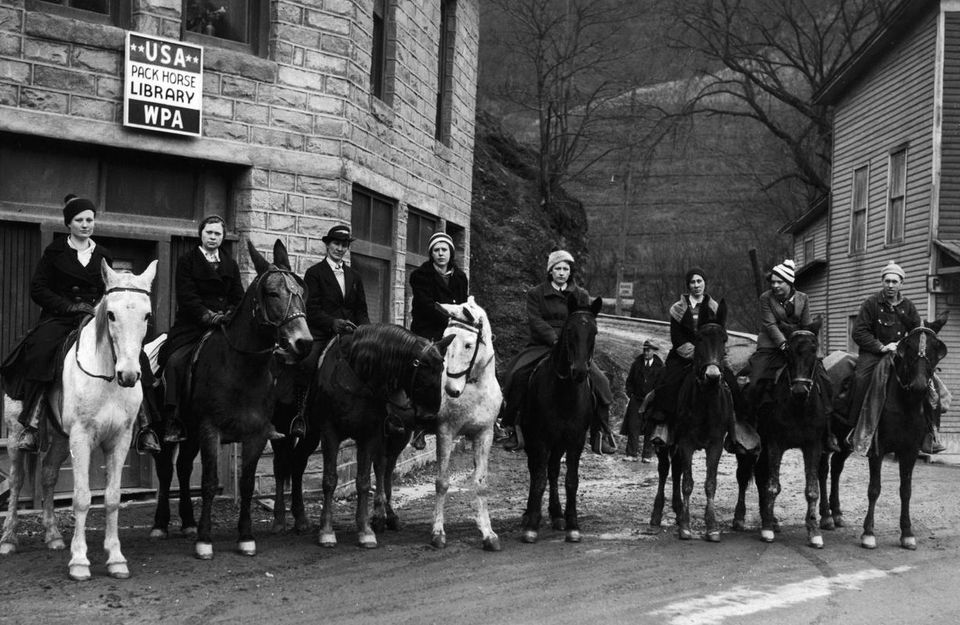 From Anika Burgess for Atlas Obscura: "They were known as the "book women." They would saddle up, usually at dawn, to pick their way along snowy hillsides and through muddy creeks with a simple goal: to deliver reading material to Kentucky's isolated mountain communities. The Pack Horse Library initiative was part of President Franklin Roosevelt's Works Progress Administration, created to help lift America out of the Great Depression, during which, by 1933, unemployment had risen to 40 percent in Appalachia. Roving horseback libraries weren't entirely new to Kentucky, but this initiative was an opportunity to boost both employment and literacy at the same time. The WPA paid the salaries of the book carriers—almost all the employees were women, making the initiative unusual among WPA programs—but very little else. Counties had to have their own base libraries from which the mounted librarians would travel."
Scientists working in Antarctica unwittingly started to develop a new accent
From Tom Hale at IFL Science: "Antarctica has no native population or permanent residents, but it does have a transitory community of scientists and support staff who live there for part of the year on a rotational basis. In the summer months, there are typically around 5,000 people living in Antarctica, but that drops to just 1,000 in the winter. In 2019, a team from the University of Munich studied the phonetic change in accents among 11 "winterers" recruited from the British Antarctic Survey. This included eight people born and raised in England (five in the south and three in the north), one person from the northwest US, another from Germany, and lastly an Icelandic person. They recorded their voice at the beginning of the study, then made four more re-recordings at approximately six weekly intervals. Over the course of the stay, the researchers noticed significant changes in their accents."
Elizabeth Gould's illustrations are finally getting the recognition they deserve
From Jason Kottke: "Artist and illustrator Elizabeth Gould is finally given the recognition she deserves in a new book that includes hundreds of her stunning and scientifically precise illustrations of birds from nearly every continent. For all of her unfortunately short life, Elizabeth Gould's artistic career was appreciated through the lens of her husband, ornithologist John Gould, with whom she embarked on a series of ambitious projects to document and illustrate the birds of the world. Elizabeth played a crucial role in her husband's lavish publications, creating beautifully detailed and historically significant accurate illustrations of over six hundred birds -many of which were new to science. However, Elizabeth's role was not always fully credited and, following her tragic death aged only thirty-seven, her efforts and talent were nearly forgotten."
Editor's note: If you like this newsletter, I'd be honoured if you would help me by contributing whatever you can via my Patreon. Thanks!
The magical Japanese art of luggage forwarding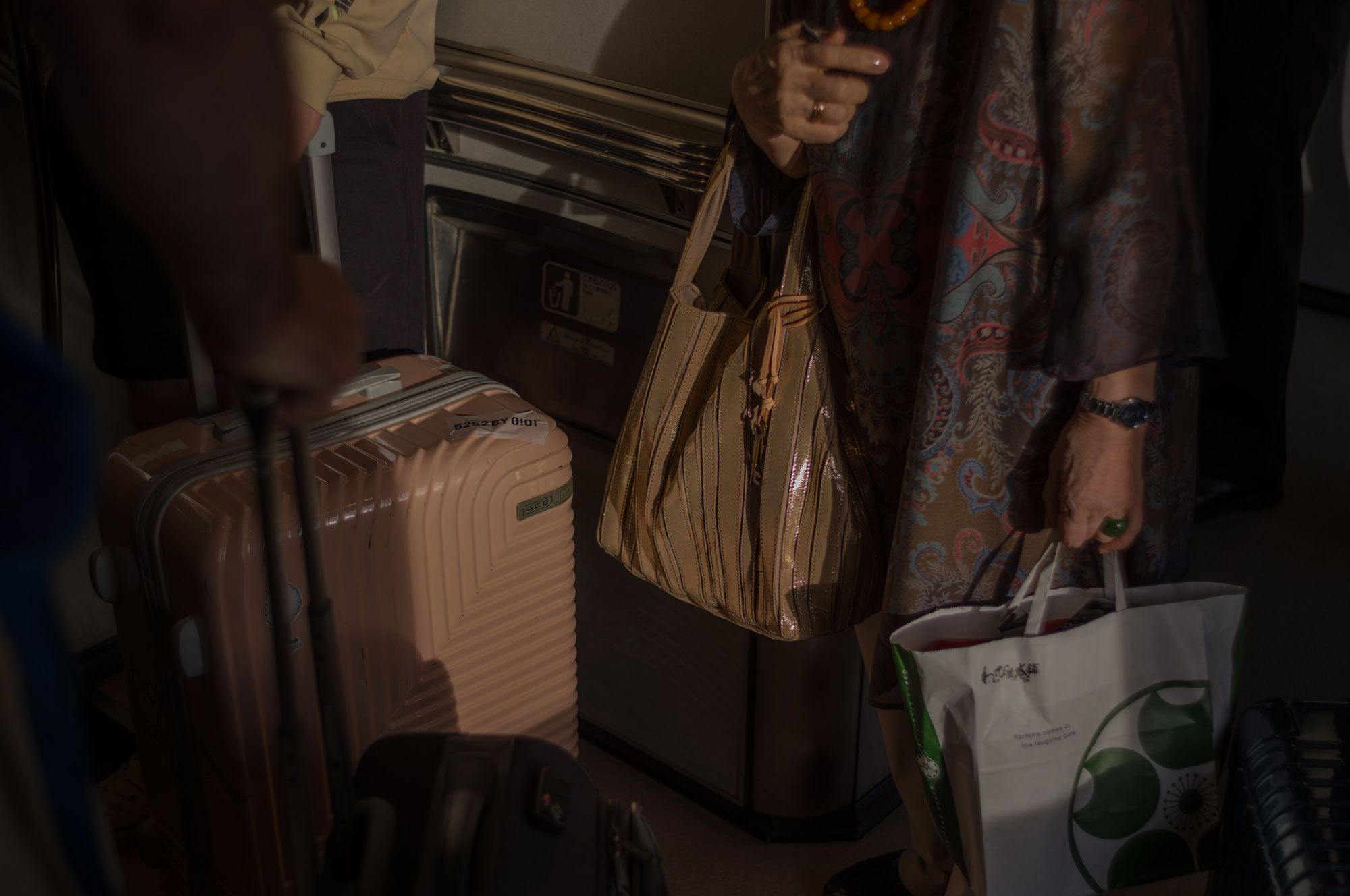 From Craig Mod: "As Japan has seen a resurgence of tourism, I've noticed more and more slightly-confused looking folks hauling their colossal suitcases around like traumatized barbarians. If you're one of these suitcase luggers, there's an easy, cheap way to relieve yourself of this burden: takkyu-bin. To send a giant suitcase to your next hotel — arriving next day, waiting in your room, handled with utmost care and gentleness — costs about $13 USD. Every hotel (from the humblest Dormy Inn to some oligarch-owned Aman) does takkyu-bin. Every hotel has the forms and will help you fill them out. "Hi, I'd like to send my luggage using takkyu-bin." Stick an AirTag in your suitcase, watch it flit lightly about your smartphone screen to your next stop. Even the airports have a takkyu-bin counter. Disembark, breeze through immigration, and head straight there. Send your bags off. Keep a daypack handy with a toothbrush and change of clothes."
Gene editing turned cancerous muscle cells back into healthy tissue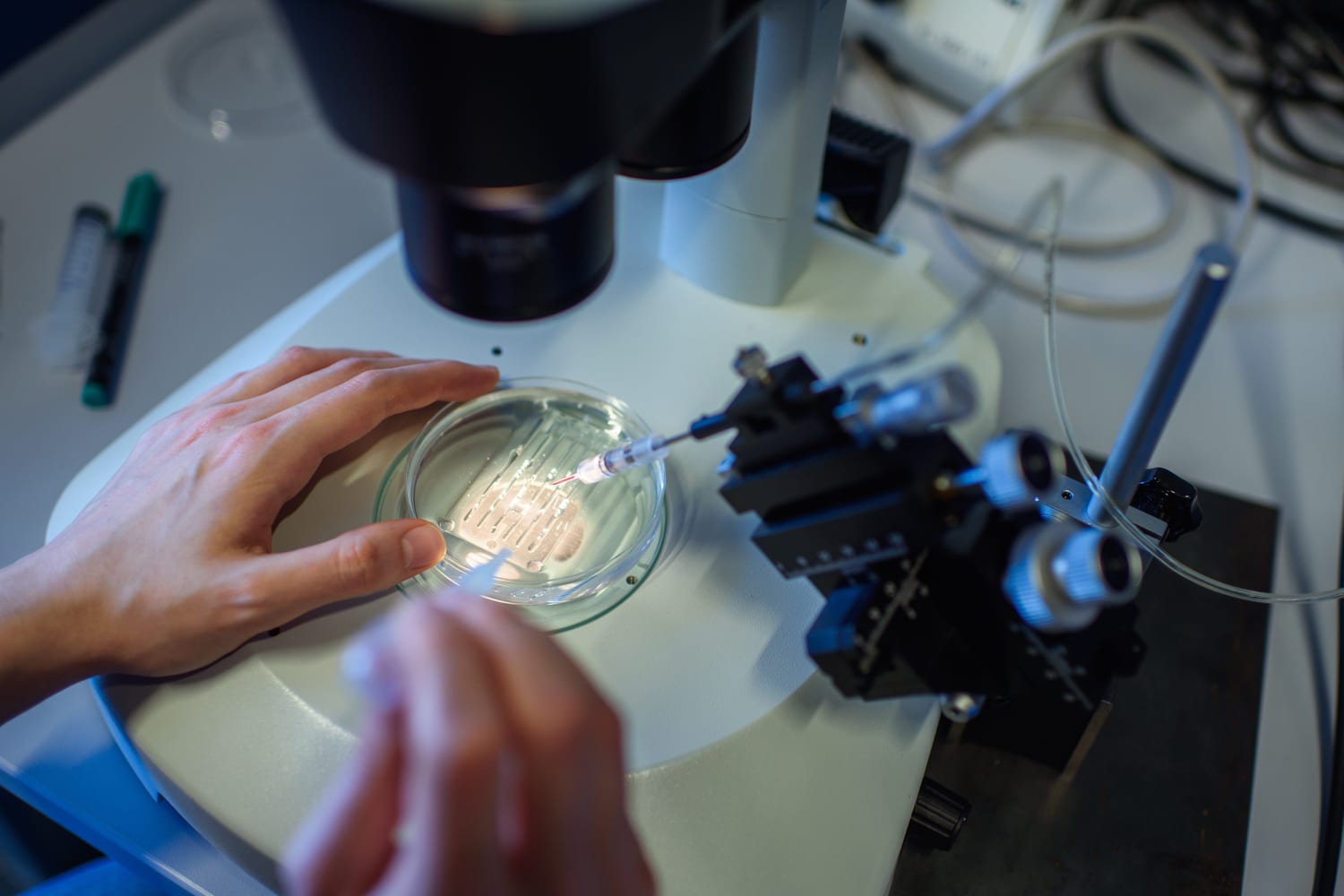 From Emily Cooke for Live Science: "Scientists have transformed cancer cells into healthy muscle tissue in the lab using CRISPR gene-editing technology — and they hope new cancer treatments can be built on the back of this experiment. In a study published Aug. 28 in the journal PNAS, researchers found that disabling a particular protein complex in cells of rhabdomyosarcoma — a rare cancer in skeletal muscle tissue that mainly affects children under age 10 — in the laboratory causes the tumor cells to turn into healthy muscle cells. Although the research is still in its early days, this process of "resetting" cancer cells into healthy cells, broadly known as differentiation therapy, has already been tested in other types of cancer, such as bone and blood cancer. Four drugs have been approved by the U.S. Food and Drug Administration (FDA) to treat the latter."
Florida has become a zoo – literally
From Benji Jones for Vox: "To see exotic animals in Florida, one could visit Disney's Animal Kingdom, Busch Gardens, or Zoo Miami. Or they could just step outside. The Sunshine State is utterly brimming with nonnative species. More than 500 of them have been reported here, which is more than in any other state, and many of them are considered "invasive," meaning they harm humans or ecosystems. For most of their evolutionary history, these species have never set foot in Florida — they've never been near a Publix, or Magic Kingdom, for that matter. While monkeys are still somewhat rare in this part of the world, there's another group of nonnative animals that's absolutely everywhere: the reptiles. The iguanas and pythons, geckos and basilisks, anoles and agamas. In the last few decades, Florida has become an unmanaged zoo, an uncontrolled experiment. And each year, the decision of what to do with it gets harder."
Fish skin is being used to help burns and other injuries heal faster