Hey Dad, can you help me return the Picasso I stole?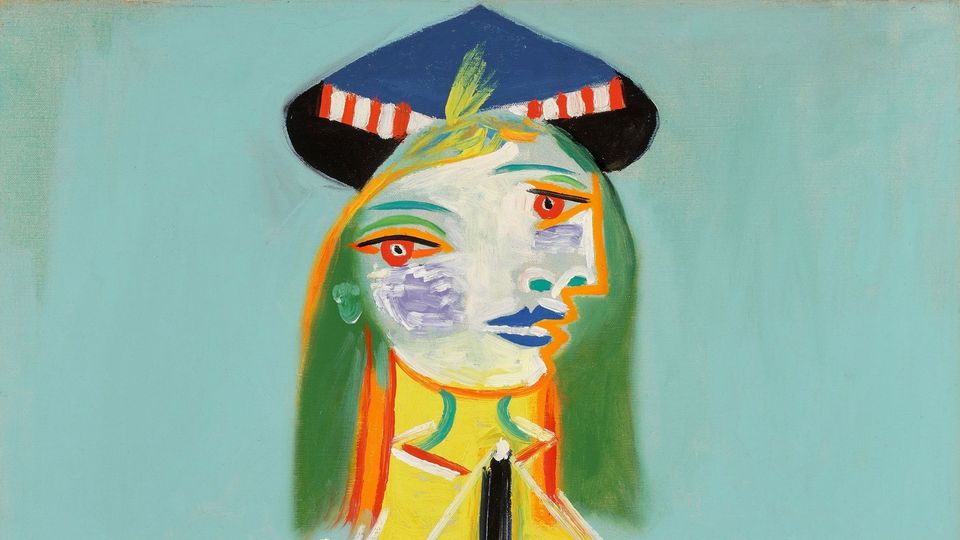 Dan Barry writes for the New York Times: "The Picasso fell off the proverbial truck. It vanished from a loading dock at Logan International Airport in Boston and wound up where it didn't belong, in the modest home of one Merrill Rummel, also known as Bill. In fairness, this forklift operator had no idea that the crate he tossed into his car trunk contained a Picasso until he opened its casing. In fairness, he didn't care much for it; he preferred realism. But now things had turned all too real. F.B.I. agents were hot on the trail of a hot Picasso unavailable for public viewing, as it was hidden in Rummel's hallway closet. He and his fiancée, Sam, began to panic. "How do we get rid of it?" she recalled thinking. "We couldn't just give it back. It was a pain in our butt." Fortunately, Rummel knew a guy."
TikToker arrives at his own funeral in helicopter after faking his death
From Mary Walrath-Holdridge for USA Today: "TikToker David Baertan, 45, pulled what he called a prank on his friends and family members earlier this month, faking his own death with the help of his wife and kids. Baertan and his family arranged a funeral near Liege, Belgium after his daughter created a post on Facebook mourning her father's apparent loss, telling him to rest in peace and notifying people of his death. Videos of the funeral show a small crowd gathering as a helicopter hovers for a landing over a grassy field. Confused bystanders look on as the helicopter lands, rushing out onto the grass as they realize that Baertan is the one stepping out of it."
Alan Turing, who invented modern computing, was also a world-class distance runner
In an update to his book on Alan Turing, author Andrew Hodges wrote about Turing's participation in the Walton Athletic Club: "Mr Harding had a number of excellent anecdotes about AMT's participation in the club. He explained that he had been invited to join the club after he was spotted running by himself in the local area (probably in late 1945). 'We heard him rather than saw him,' Mr Harding recalled. 'He made a terrible grunting noise when he was running, but before we could say anything to him, he was past us like a shot out of a gun." Turing achieved world-class Marathon standards: His best time of 2 hours, 46 minutes, 3 seconds, was only 11 minutes slower than the winner in the 1948 Olympic Games."
Carnage on the Autobahn: The crash of Paninternational flight 112
Admiral Cloudberg writes: "On the 6th of September 1971, a holiday charter flight to Spain went suddenly awry just moments after takeoff from Hamburg, Germany, when both engines failed at a height of only 700 feet. With seconds to decide where to land, the pilots lined up with the best runway they could find: the German Autobahn. Traveling at a speed of 278 kilometers per hour, the twin-engine jet touched down hard on the motorway, but within moments it slewed violently to the left and slammed into a bridge pillar at high speed, ripping the plane in half. By the time the wreckage came to a stop, 22 of the 121 passengers and crew were dead, and the remains of the BAC 1–11 were strewn for almost 400 meters down the A7 in Hasloh."
A prop of Falkor, the luck dragon from the film Neverending Story, gets a new life
From Amy Kuperinsky for NJ Advance Media: "The creature's long-lashed, amber-flecked eyes peer out from the storage unit. Its massive white, plush head is positioned next to a shelf of odds and ends and a tall stack of boxes. But this is no dusty relic. Because Falkor, the luck dragon from "The NeverEnding Story," has stayed alive in the imaginations of grown-up children since the movie hit theaters 39 years ago this summer. "Rumor has it that Falkor needed a break from Hollywood," Michele Iervolino said in a May 19 Instagram post, sharing a photo of the figure, a static interpretation of the animatronic puppet head from the film. She tagged the nostalgia bomb right where he sat — her storage unit in cozy High Bridge, New Jersey. It wasn't long before thousands of people, including celebrities, responded to the post."
Cappucino, the iconic Italian coffee drink, wasn't invented in Italy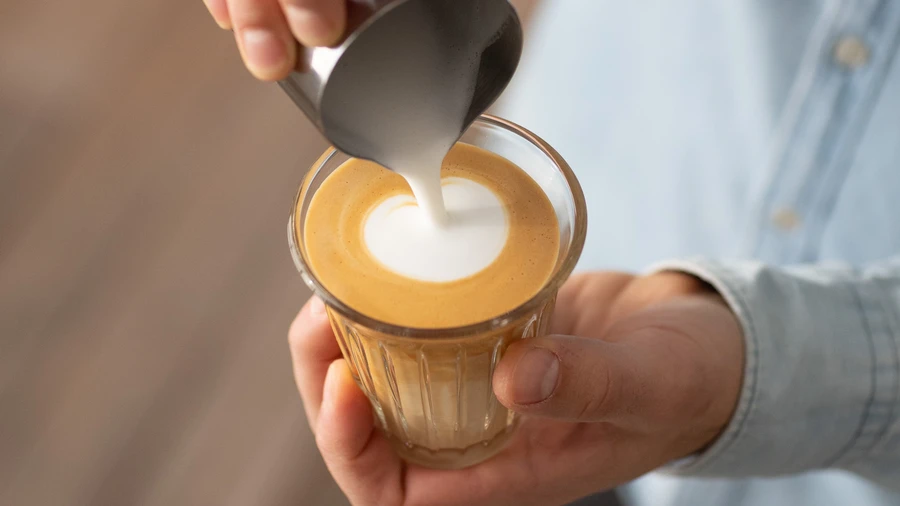 Georgia Cannarella writes for Vice: "Italians make the best wine, the best pasta, the best bread, coffee, pizza, you name it. That's what I've grown up hearing as a fellow compatriot. But the truth is that sometimes, what we think of as our own traditions actually originate from elsewhere and only took root in our country for totally random reasons. One example is cappuccino, which, contrary to popular belief, was not actually invented in Italy. "It seems that cappuccino, both the word and the drink, comes from Kapuziner [the German word for a Capuchin monk]," says Gianni Tratzi, owner of the coffee consultancy firm Mezzatazza. Tratzi explains that the drink has its origins in the fancy Viennese coffee houses of the 1700s, where espresso was mixed with sugar, cream and spices."
Dolphins can make seven revolutions in the air while leaping
This video was made using a spy robot dolphin and shows the moment two superpods of spinner dolphins come together to form a dolphin 'megapod' of thousands of them. They can make up to 7 rotations (via Massimo on Twitter)