Hello Kitty is one of the most profitable franchises of all time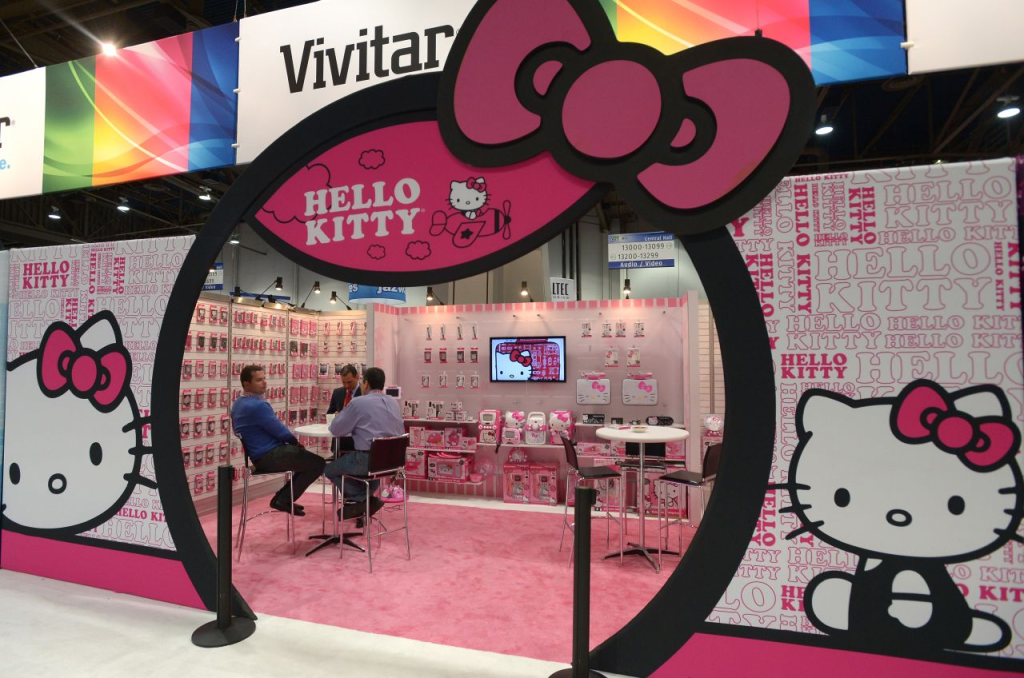 Trung Phan writes: "Hello Kitty has been around since 1974 and, as recently as 2013, was selling $8 billion worth of merchandise annually. Hello Kitty merchandise has made $89B in lifetime sales, which is roughly equal to the combined all-time sales for Batman, the Marvel Cinematic Universe, and James Bond. The company behind Hello Kitty is a Japanese firm called Sanrio, which has a very interesting story. Its founder Shintaro Tsuji was obsessed with Walt Disney. And he built a merchandise and licensing machine in an attempt to match the global influence of his idol. Hello Kitty entered the picture in 1974. Sanrio designer Yuko Shimizu dreamed up a cat-like character that would become Sanrio's answer to Walt Disney's Mickey Mouse (one of Tsuji's main inspirations).
Alabama kidnapping is stranger than fiction
Charles Gaines writes about a case involving a wealthy Birmingham businessman who is awoken from his sleep by an audacious pair of criminals — and their two kids — who claim to have acquired the house he is sleeping in, and he subsequently gets taken for the most terrifying and bewildering ride of his life. "Every night when he goes to bed, Elton B. Stephens Jr. pulls up an app on his phone called SnoreLab that records his snoring and breathing overnight, along with any other sounds made nearby—such as those of the Kafkaesque nightmare he finds himself waking to this morning, a nightmare for which nothing in his blithe seventy-five years has prepared him. (Note: Despite the fact that it seems like someone had to have made it up, the dialogue in this article, up to when Elton leaves the house, is taken directly from the SnoreLab recording, though some of it has been edited for clarity and/or reordered.)"
The war hero, his dog, and the Brontosaurus
Two days before Christmas in 1919, a British military officer and his German war dog set off from London on an extraordinary adventure. Captain Leicester Stevens was 35 years old, tall and strongly built, with clear blue eyes and a mustache. He wore a winter overcoat, gloves, and a fedora. Standing faithfully by his side was Laddie, a large, muscular dog with pointed ears and a bushy tail. Leicester and Laddie were traveling by train to Southampton, where they would board an ocean liner for a 33-day voyage to Cape Town, South Africa. From there, they would travel north to Kafue in Rhodesia, a journey of almost 1,500 miles as the crow flies. Then, from a base in Kafue, they would track up into the Belgian Congo, in the heart of what many Westerners knew as "deepest, darkest Africa." With his faithful war dog and a trunk full of weapons, Leicester Stevens was hunting for a creature that was thought to have been extinct since the late Jurassic age. There had been a flurry of reported sightings in the Congo of a huge monster, which witnesses had identified as a brontosaurus.
In search of Wikipedia's "shrug guy"
Annie Rauwerda, who posts interesting articles she finds on Wikipedia, writes: "Sometimes I wonder about the people in the pictures illustrating these articles. Like the people grinding in the article "Grinding." Or the couple in the "High five" article who have since gotten married, had children, and re-created the photos as a family. These are real people, immortalized by some collision of timing and contingency as the Platonic ideal of a basic human gesture. One of my favorites in this category is the "Shrug" article, which has been educating the masses on the gesture of indifference since 2005. It's a man with a perplexing assortment of accessories: a tiara labeled "SCAMPER," a neon wristband, a comically loose paisley tie. He's holding some clear, unlabeled grog topped with a lime, his face plastered with a wide-eyed bewilderment that seems to suggest that he's just as confused about the situation as you are. So who was this anonymous shrugger and why was he so confused? Wikipedia offers no clear answers."
Want to feel less guilty? Take a sugar pill
Researchers recently used a pill to reduce guilt in healthy human research subjects. In a study published in Scientific Reports at the end of last year, more than 100 people sat down for a "guilt induction." They intentionally generated feelings of guilt by writing down a time they hurt someone they cared about. The researchers instructed participants to choose events that still made them feel bad when excavated from memory. Subjects later underwent a "guilt boost" where they were asked to close their eyes and dwell on the incident. The purpose of the exercise was not to make study subjects feel bad, but to see if a pill could ease those bad feelings. The twist: The pill was a form of deception. It contained only lactose, sucrose, and glucose; it was a placebo. In the end, the study subjects' feelings of guilt were significantly reduced after taking the pill—the pain of old hurts softened, the ghosts quelled. Studies now show that placebos can regulate mild and acute emotional pain, with medium to large effect sizes.
An American State Department official risked his career to save Afghans
Mitchell Zuckoff writes: "As a U.S. Foreign Service officer and vice consul, Sam had the power to grant U.S. entry to people with American passports, visas, and green cards, as well as to the nuclear families of qualified Afghans who had helped the United States and might face Taliban reprisals. Once approved, evacuees were assigned seats aboard military cargo planes. By the morning of the 26th, the emergency airlift had already evacuated more than 100,000 people. In two more days, the operation would end. Sam felt like a lifeguard in a tsunami. He and a few colleagues could review the documents of only a tiny fraction of the thousands of people pressed against the airport walls. State Department rules handed down from Washington required him to deny entry to extended families—men, women, and children who clutched at him and begged for their lives. Then Sam discovered a loophole: a secret airport entrance, nicknamed "Glory Gate," that had been created by CIA paramilitary operatives, the U.S. Army's elite Delta Force, and Afghan Army soldiers."
An Art Deco motorcycle from the 1930s